Can you believe it's almost May!?! So much has been going on in sunny SoCal this past month. The most exciting and certainly a dream come true – I was the guest of Wilton Industries Cake Decorating as part of their Sweet Treat Team and was flown to their headquarters in the Chicago area for the Wilton Sweet Up!
I was very fortunate to have been able to attend this event where new products were debuted and dessert trends were discussed with enthusiasm. There's just something about being with your peeps (not the marshmallow kind but those are good too) where the entire room is excited as you are when a photo of a layer cake shows up on the screen and The Cake of the Year is unveiled!
The Sweet Up streamed live but you can enjoy it on the Wilton website.
What I found particularly fascinating was the behind-the-scenes peek where all the creativity lives and the magic happens, as they say. Did you know there are persons who decorate prototypes all day, every day? These are used for packaging and for photo shoots. The decorators were working on holiday projects already! I really hadn't given any thought to this process before the tour but I could be very happy sitting behind a drafting table doing this. The corporate decorators mix their own colors and concur with art directors over exact colors and decorating styles. This process can go back and forth many times until multiple departments achieve just the right look.
In the photo below, you can see some dessert trends, uh, except the photo in the upper left. The Sweet Treat Team members were divided up into teams and were given a lavender cake to decorate in 45 minutes! We won for the best ombre cake. Okay, so every team was a winner and we were the only ombre design but it was a lot of fun collaborating with other creative gals.
Cake trends continue with the tall cakes. I love the names – "kitchen sink cakes"(multiple layers but varying in flavor, see upper right photo), "naked cakes" (layer cakes without icing on the sides, (under the kitchen sink cake). The new Easy Layer Pan Set would make these multi-layer cakes a snap to bake.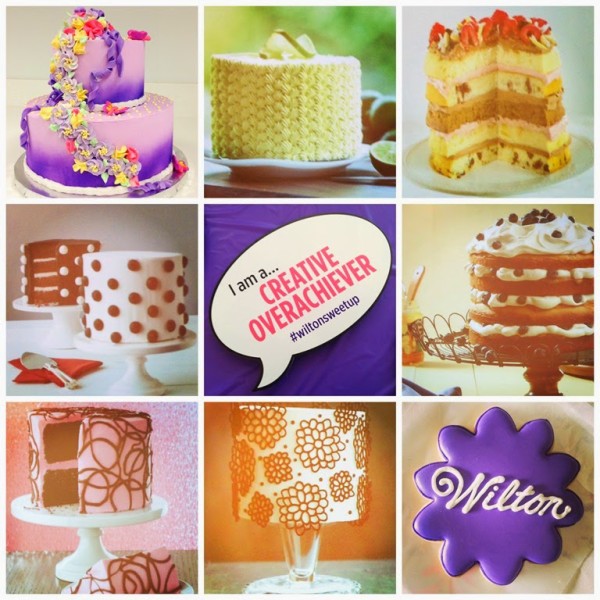 We also took a quiz to find out our decorating personality. Apparently I'm a Creative Overachiever! This means I like a decorating challenge of detailed decorating skills just for the fun of it and for my own entertainment. I'd say that's pretty accurate.
I also popped into the cake and prop room where everything is ready for product photography. Incredible. Across the way was the studio where all the photos are taken. Dale, the head photographer, was generous to give me a private tour of the studio. Oh my gosh. Heaven. The huge light boxes, the monitors all calibrated for printers domestic and overseas, the cameras and table top styling! I felt very much at home and wanted to be part of your world too. Thank you, Dale!
We then made our way to the test kitchens. Did you know Wilton uses Duncan Hines cake mix to test all their baking pans and a new pan will be tested over 3,000 times? Duncan Hines is the only cake mix company that has not reduced the measured quantity of their mix. I happen to love Duncan Hines mixes and used them even before I was a blushing bride. Their white mix is the best!
We also got our "decorating on" and rotated around for some hands-on lessons of our choice. I took the 'decorating with buttercream' and made the zinnia flower on a cookie, pictured below, using rose tip #104. I'll be showing you how to make these for Mother's Day but you can also learn how to make them in the basic Level 1 Wilton Cake Decorating class at Michaels and JoAnn's or online at Craftsy. Making this showy but easy buttercream flower really reignited my passion to get into buttercream decorating again. Love these sugar pearls just scattered on top. This flower literally took about a minute to pipe.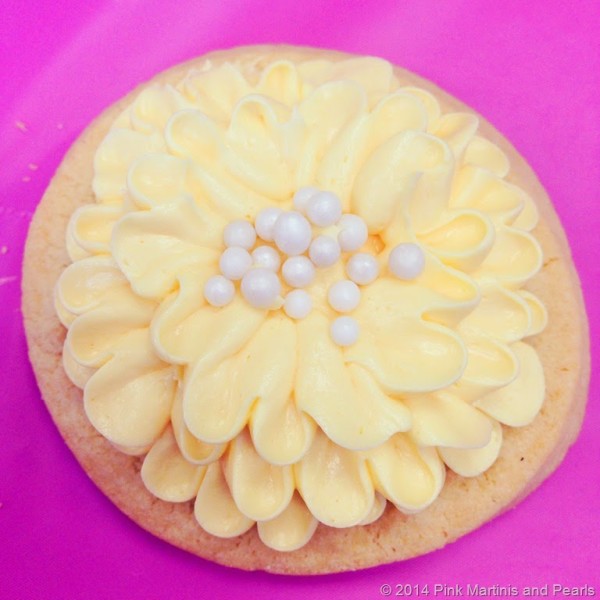 Practicing piping skills.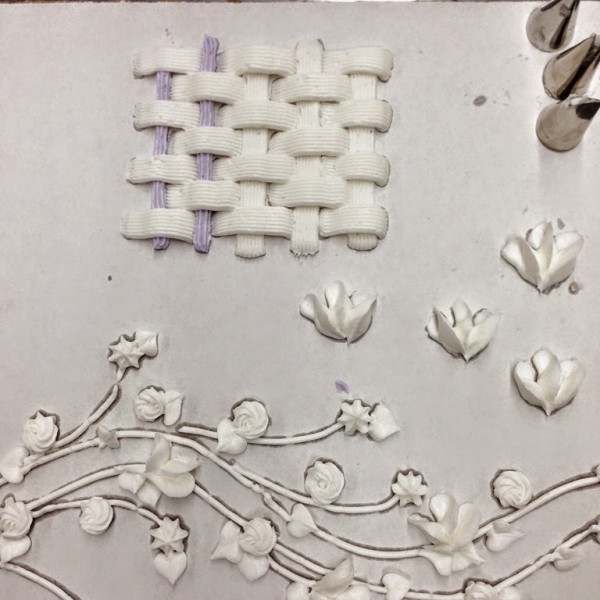 I also took a quick fondant class and decorated a cupcake using Wilton's new Decorator Preferred Fondant. It's malleable and wonderfully easy to work with and it (finally) tastes great!! I say this because Wilton spent over 3 years perfecting the new formula for ease of use and especially for taste. They're pretty darn proud of it and I can honestly say it's a winner!
Along with the new fondant, there are tons of awesome products that will introduce you to this creative way of decorating. Some products I knew I must have and purchased while I was there were the Dust n' Store, fondant molds and the Cupcake Decorating Set. The set alone will make anyone feel like a fondant decorating diva.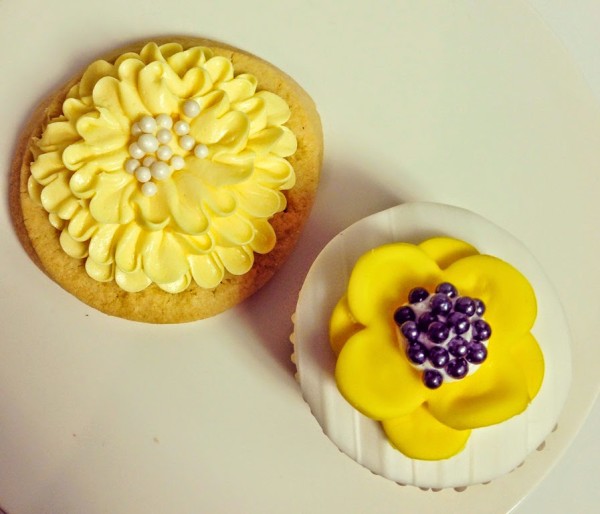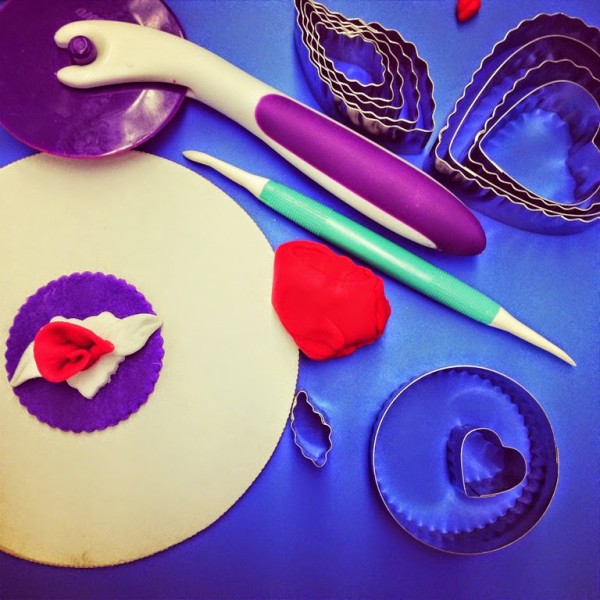 The photo below was taken at The Wilton Cake Decorating Store (make a pilgrimage if you're ever in the area) adjacent to the Decorating School. Cue the angels. "Ahhhhhh". I showed restraint but my purchases still wouldn't fit in my suitcase and had to be shipped home. Thank you, Desiree! 🙂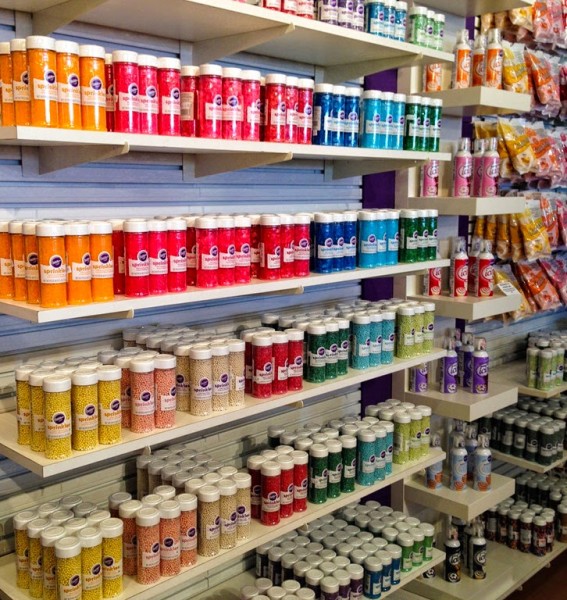 It was a wonderful time and I'd like to thank everyone at Wilton for making us feel so welcome and for their generous hospitality.
On the flight home, I sat next to the nicest person and we chatted most of the trip back to OC. I was also lucky to capture the Rockies on a clear day. What a perfect ending to a great experience at Wilton.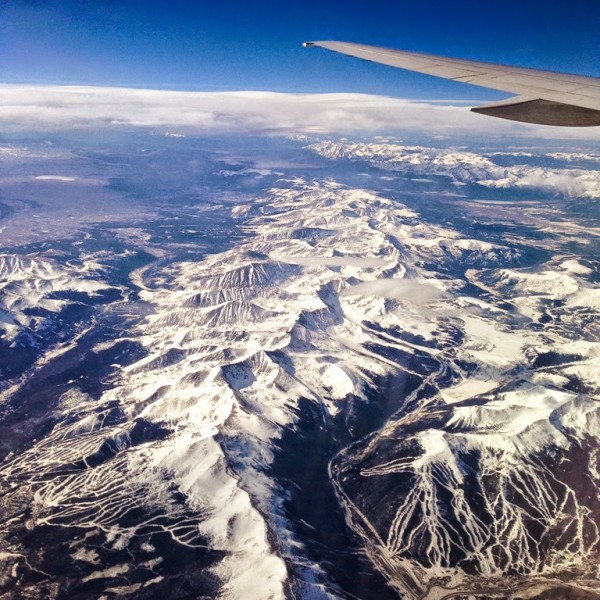 Wilton is also having a promotion of 20 Products in 20 Days where you can see many new products being debuted for spring!
For more inspiration, check out the Wilton Blog!
As a Wilton Brand Ambassador I receive compensation for Wilton Sweet Treat Team posts and/or products from Wilton Industries, although all opinions and endorsements of the products I mention are my own. If I didn't love them… you know. 🙂