Happy Valentine's Day Eve!  I know there's not really such a day to mark but I truly love Valentine's Day, dare I say… with all my heart!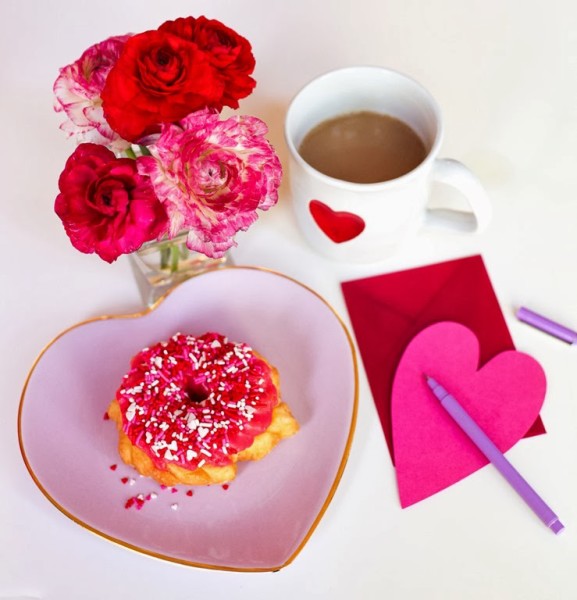 It's always been a special day for me.  It's my brother's birthday so I grew up thinking it was extra special.  I met my first boyfriend in high school on Valentine's Day.  I came into a class to deliver anonymous carnations that other students had bought to surprise their Valentine.  Remember those little activities in high school?  Would it surprise you to know I was the ASB Activities Chairman?
Anyway, when I walked into this class to deliver the flowers, the teacher knew I liked this one boy in particular named Ron.  As I was delivering the flowers around to the names on the cards the teacher made a big to-do in front of the class about introducing me to a boy named Mike.  It was my air time to get Ron's attention.  Ron couldn't have cared less but it did get Mike's attention.  Soon there was an ex-girlfriend and a dance and I was the one receiving the flowers.  We dated for seven years after that meeting.
My wonderful husband of 30 years also went to this high school but we didn't met until the summer.  That's a different story and I wrote about our romance in the post Moonlight, Memories and Mr. Martini many years back in one of those now cringe worthy postings when I was a new 'anonymous' blogger and posted very tiny photos.  Now my favorite Valentine's Day remembrances are shared with my husband, of course.

If you're wrapping something up for your special Valentine, here's a fast and pretty presentation.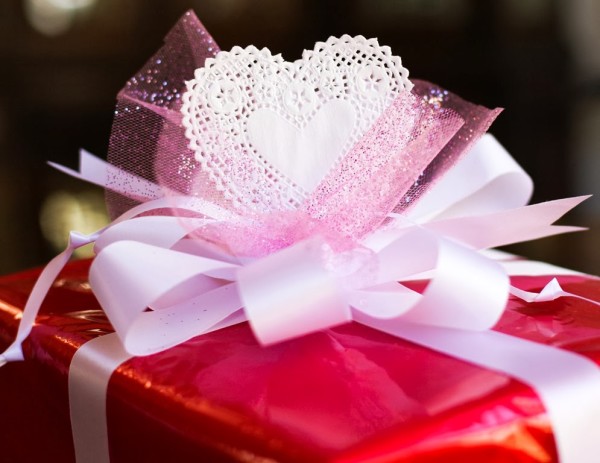 I wrapped the box in white paper then over wrapped it in clear, red cellophane.
Next comes a loopy white bow tied in the middle and tied to the package.  I then took some pink sparkly tulle and cut it as wide as the entire bow and laid it over the bow.  Put two layers of tulle if you want more tulle-y color.  It will also give the white ribbon a colorful cast.
I took a heart-shaped doily and punched a hole in the tip at the bottom and tied a thinner ribbon through it and tied it around the bow and the tulle.  Tying it tight will make the doily pop right up!
Add little knots to the ends of the thin ribbon and your gift is sealed with a kiss!
I think my favorite look with this bow is decorating a red tote bag tied to the handles. I made my bow very loopy.  I think it may look even better with shorter loops.  Finish with puffs of glittery tissue and that is it!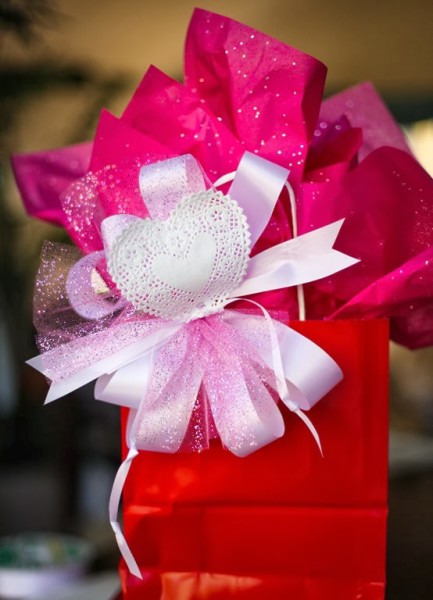 Up close and personal because, after all, tomorrow is THE day.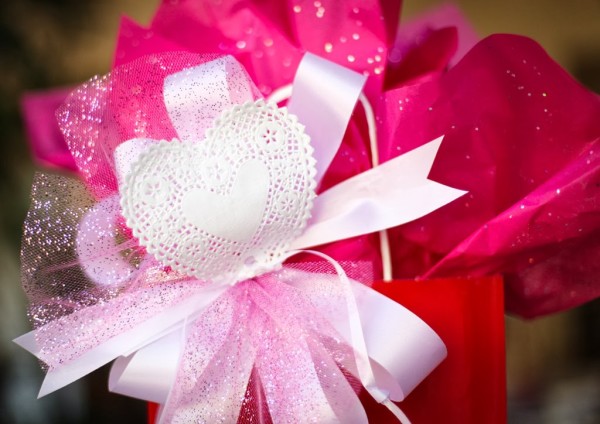 Ok, one last Valentine's Day decoration.  It really is difficult for me to reign in Cupid's arrows.
How cute are these straws?  Cut them down for a cocktail or even as is in a glass of (pink) milk or in a strawberry milkshake. Love. Found at Michaels. Run. Don't walk.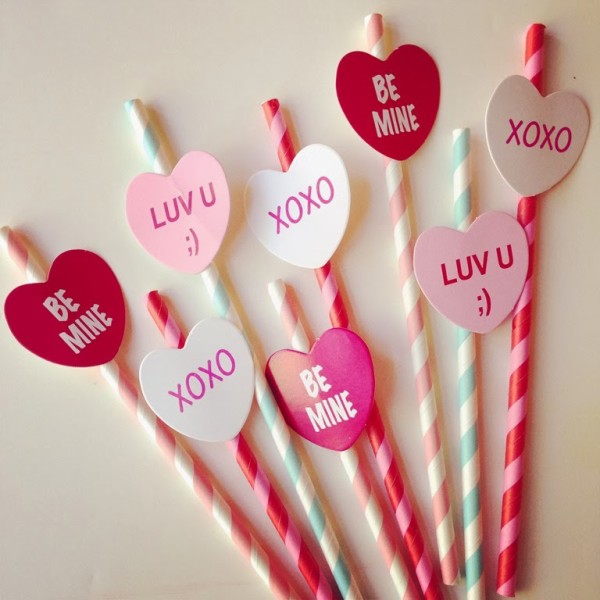 I'll be very busy tomorrow but I want to wish you a very sweet day of love and friendship. 

XOXO