Today I'm absolutely giddy to announce I'm partnering with
West Elm OC at South Coast Plaza to teach a Valentine's Day Cookie Decorating Workshop!
Nothing says lovin' like cookies from the oven and if you're ready to get frosted and Disco Dusted and want to learn how to make some sweet treats to take home for your Valentine then come join us!
The event will be held on Saturday, February 8 from 10:00 – 11:30 AM.
Go to the West Elm OC Facebook page to 'like' us and to get more details.
Class fee is $60. Space is limited so please call the store at 714-662-1960 to reserve your space.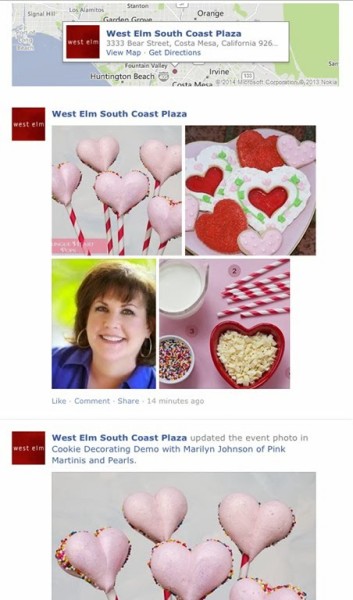 I'm looking forward to meeting you and having some sweet fun!