This week is going to be busy as I deliver my baked goods to the Orange County Fair.  I may have been a tad ambitious when signing up as everything sounded doable while registering online at 1 AM, a month ago. You know how that goes.
Our garden is bursting with goodness!  Sunday morning brought me outdoors to harvest our San Marzano and heirloom tomatoes, yellow boy tomatoes, purple and green basil, purple bell peppers and Eureka lemons.  We made marinara and pesto for dinner.  I don't buy tomatoes during the year because I'm spoiled by the flavor of home grown so this was such a treat.  We planted more tomato plants on Sunday to keep the love growing into fall.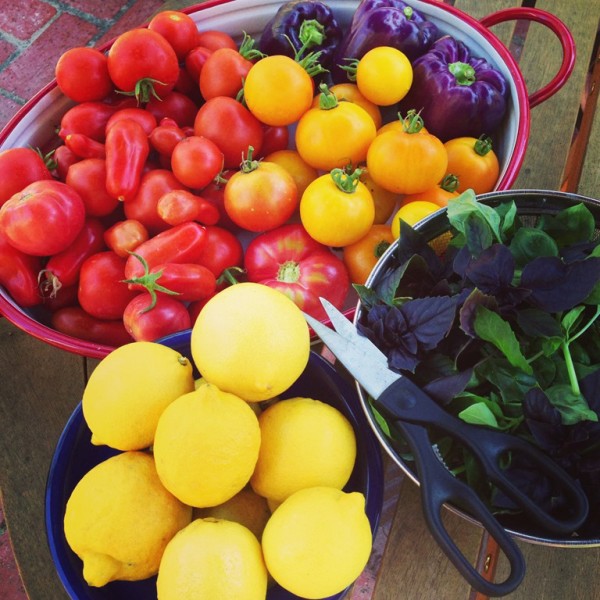 The pesto was my last indulgence for awhile and so was the home made ice cream my boys made for the 4th of July.  Since we host an annual party, my sons have a tradition of making ice cream together when they're home for the holiday.  I love hearing the banter between brothers as they work so well together and the finished product is truly outstanding.  This year we were treated to Amaretto-Kahula, an intense Chocolate and Caramel Swirl.  Of course, I had to take an Instagram shot.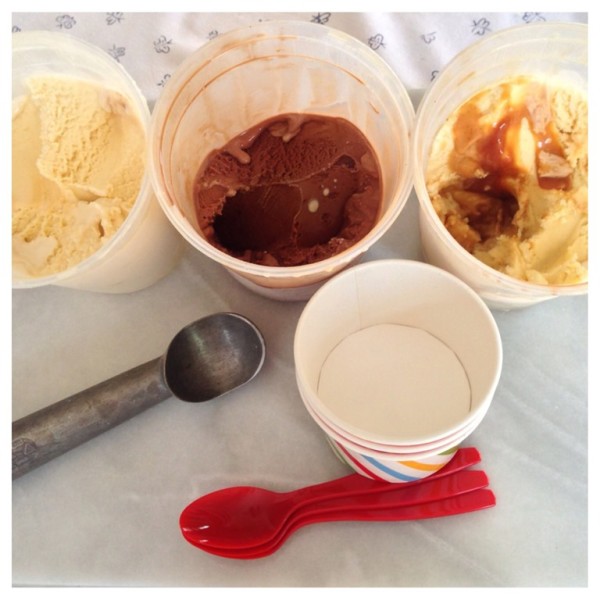 The last remnant of our 4th of July party was the photo below.  I had stepped outside early in the morning while my house was still asleep.  I took it 'as is'.  Chairs askew, table uncleared, decorations gone except the paper lanterns. It was peaceful and satisfying to me.  That's all.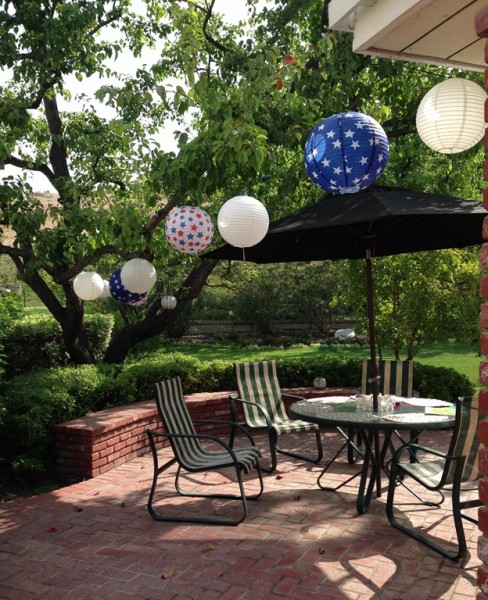 And I have to share my latest find.  I have a "slight" obsession with paper and as of late it has taken me to shiny gold stamped foil – on an art piece, on gift tags, on two notebooks.  I can't get enough!  I also can't say no to anything that resembles confetti or flags with a snipped out tail.   All these lovely things I found at Sugar Paper.  Love the name.  Their Instagram photos are as alluring as their product.  I'm a huge fan – of both – the products and their Instagram feed.
I loved how they wrapped the confetti print in the striped paper so much that I couldn't toss the wrapping out after I opened it.  Is this a problem?  Don't answer.  To frame the 10" print, I found a white wooden frame at Pottery Barn that was also 10".  I have no idea where to display the print.  I think this is indicative of an obsession.  I also collect stationery and invitations that I have no intention of writing on.  The notebooks you see below?  Another "collection".  It's pretty paper, afterall, and I must make it mine!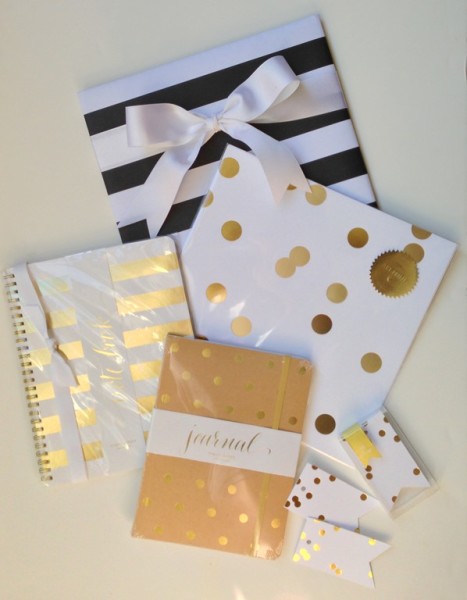 Speaking of Instagram, is it possible to be addicted?  Now that I finally have a smart phone as of Mother's Day, I love seeing everyone's photos and how creative people are in my little circles.  I would love for you to follow me on Instagram so I can see your creativity too!  I'm just a beginner but the ease of it after working with Photoshop and Lightroom everyday is freeing.
So while I bake and decorate some cookies for the sugar arts division, two pies and a batch of perfect chocolate chip cookies, I'll be taking a short 'blogcation' to get it all done and delivered and then I'm going to the fair and having something deep fried in hopes of a celebration!  I've made it a tradition to get one annual Hotdog On A Stick.  I don't think once a year (and I missed last year) is too bad, is it?
Wish me luck!
I hope everyone had a fun 4th.  Have a good week and enjoy the summer.  🙂