On Monday, I was invited by the Lifetime channel to attend an event promoting their new series Supermarket Superstars, which will premier on July 22.
My biggest thrill was meeting and speaking to Debbi (Mrs.) Fields.  See what she's holding?  It's one of my cookies!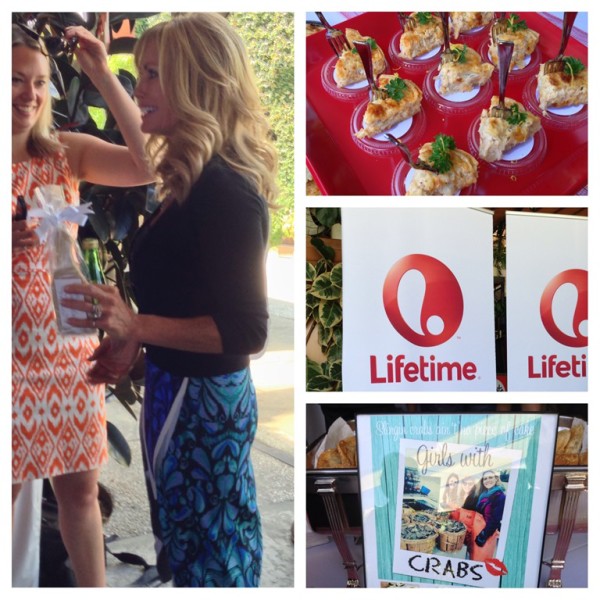 My appreciation for Debbi goes back 21 years ago when I bought her cookbook for 100 recipes for cookies.  It was the third cookbook I had ever bought.  Her recipe for glazed lemon pound cake has been my go-to recipe for pound cake for over two decades.  I wanted to show her my gratitude as a fellow baker the best way I knew how so when I knew I would be attending this event I made and decorated an extra cookie from my OC Fair entry to give to her.
She could not have be more gracious, bubbly, sincere, delightful and encouraging.  In spite of the fact she looked more beautiful than she did on her book cover 21 years ago, and that I could see her hips bones, I still liked her.  🙂  I was so thankful to be able to tell her how she had mentored my earlier baking years.  How many opportunities do we get like this?  Thank you again, Debbi!
The event was held in west LA at Smog Shoppe where the walls were planted to appear as succulent waterfalls.  Here's Stacy Kiebler.  Lovely.  Both the plants and Stacy.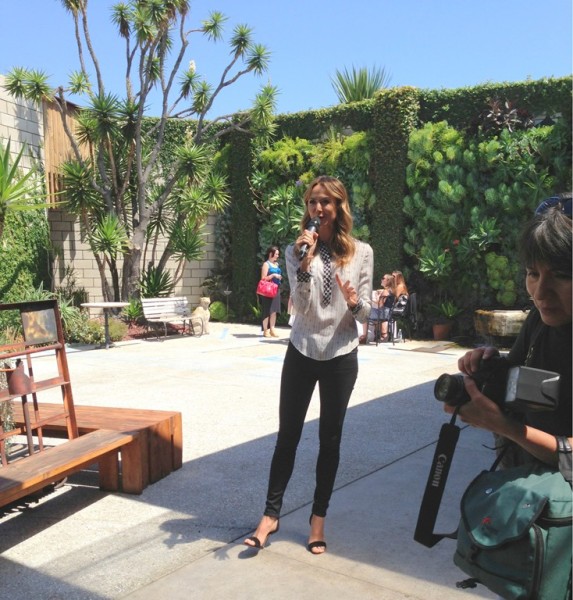 As guests, we walked around and meet contestants from the first season and sampled what they're hoping to market and put on supermarket shelves.  There was everything from BBQ and cooking sauces, frozen cheese cake sandwiched between cookies, cookie cakes, crab pie and cricket protein bars, which I did sample.
Good luck, ladies!  🙂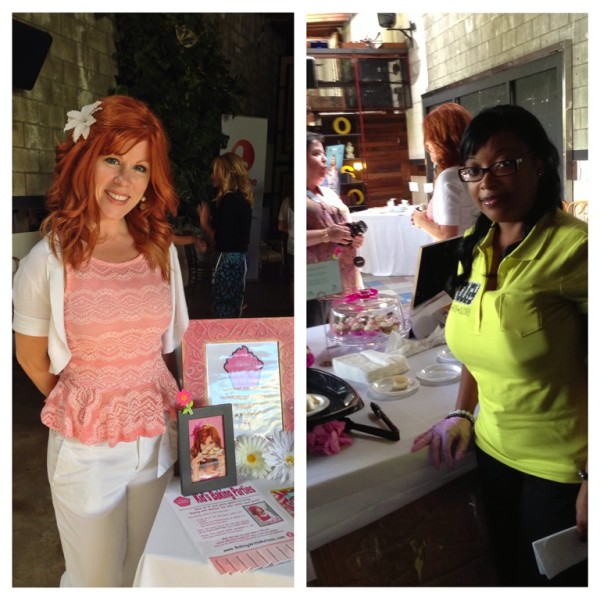 Since I was already on the west side, I decided to explore and take in some of the sites.  I found myself at Sugar Paper in the Brentwood Country Mart.  It was a pilgrimage as I love their stationery and letterpress art pieces.  Yes, I bought even more!
Even though I was born in LA, I grew up east of the city and never ventured over to the west side until I went to USC.  But of course, as a student, you look at things very differently – where to go on a date, what theaters are around, what's affordable.  Now I was looking at neighborhoods, lush landscapes, architectural styles, restaurants.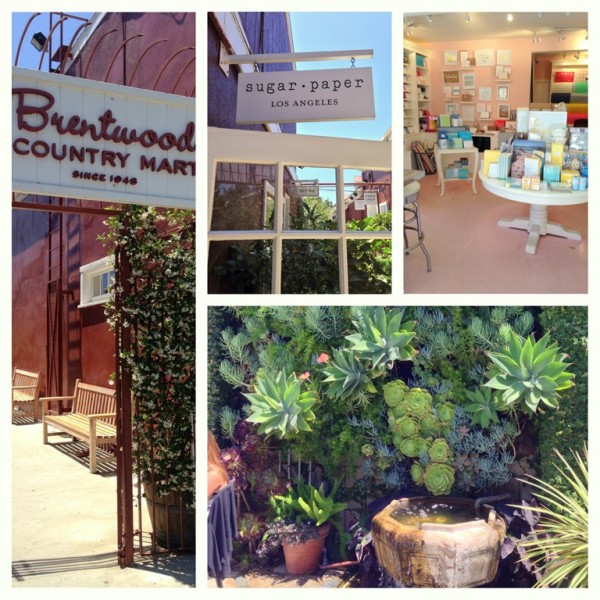 After the very crowded but charming Brentwood Country Mart, I hit Montana to see what shops were there and drove it to the end at Ocean.  Unless you want to swim, that's it. I continued down Ocean past the Santa Monica pier and Ferris wheel, hopped back on the 10 east to the 5 south to the 133, to the 241 back home.  Like, totally like SNL's The Californians.  Life can imitate art.
I haven't been to the fair yet to see if I've won anything but meeting Debbi Fields and gifting her one of my cookies, I feel like I've already won Best of Show.
Tomorrow, I'll be posting on the Tiny Prints blog so join me there where I show you how to make and decorate with mason jar lanterns gleaning inspiration from one of their summery invitations.