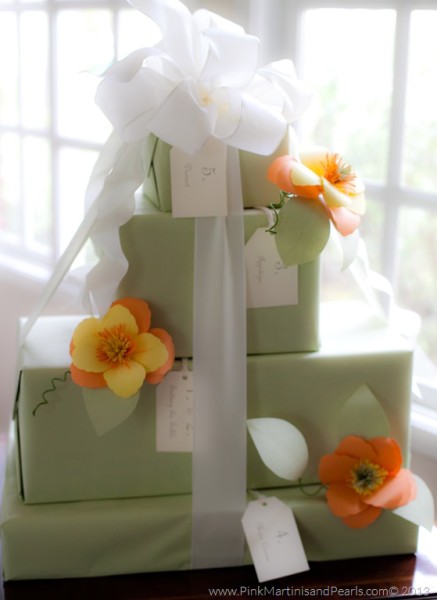 I love to wrap gifts. I always have. Part of the fun for me is finding inspiration in the gift choice, the colors, paper and in ribbon. Having an excuse to shop for paper and ribbon is like buying a new pair of party shoes. I get giddy!
The inspiration for this "wedding cake wrap", as my friend called it, since she thought it looked like a tiered wedding cake, began with the bride's registry. I noticed the bride had chosen gifts from setting the table through to dessert so I decided to purchase gifts in every category. If a Fairy God Mother can't help to make a god daughter's wishes come true, who can?
I found wrapping paper in the wedding color – sage green, and a paper flower kit at Paper Source. Since I had multiple sized gift boxes to work with, I stacked the boxes to make a vertical display and thought flower decorations would be pretty and something the bride-to-be could use in her rehearsal bouquet if she wanted to.
Part of the gift reveal was to open the boxes in numeric order from setting the table to dessert. I had the idea to use hang tags because I thought they would add a fun and decorative element to the presentation especially with a cute font printed on them. I could've made the tags from square one using a sheet of paper, figuring out the spacing for printing and measuring to cut but when I saw these printable place cards I knew it would be easy to ake tags from them. They gave me a jump start by having the size already established and having a printing template available online. This worked out perfectly.
I chose an ivory card stock, soft grey text color and French Script font.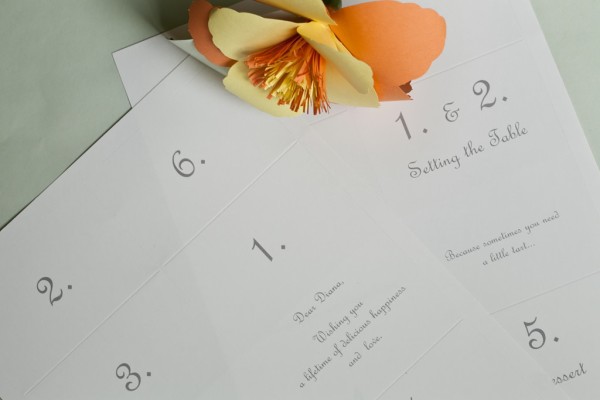 Since the cards were fold overs, I cut the cards on the folded lines and separated them where they were perforated.
Next, I cut the corners, punched holes and looped natural jute through the holes for the ties.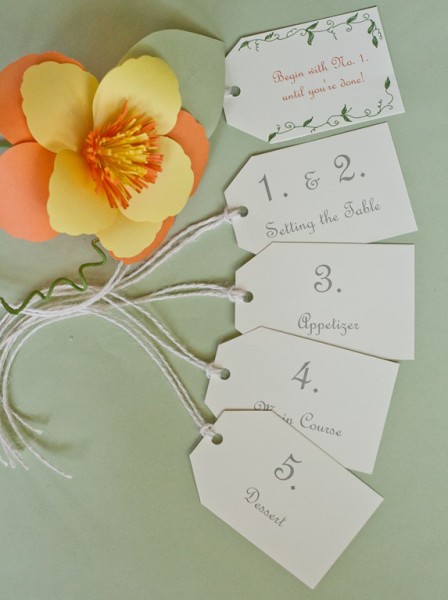 The flowers were fun to make but took some time. Cutting the 'fringe' looks tedious but it's not if you fold the strip a couple times over and cut through multiple layers of paper.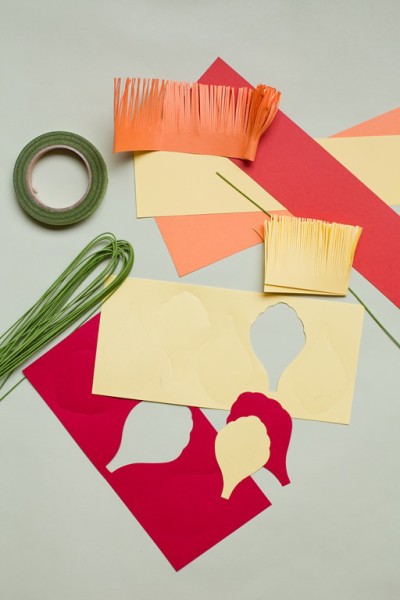 After wrapping the fringy strips around the wire, creating the center of the flower, petals are secured with glue or tape and wrapped with floral tape.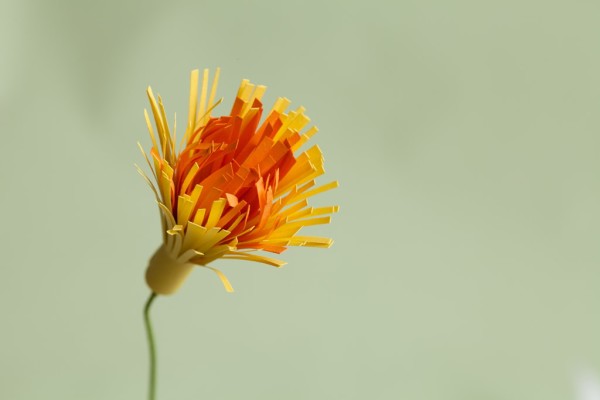 What I really enjoyed about wrapping this gift was thinking about my god daughter the entire time with all the hopes and dreams a new bride brings in her heart on her wedding day.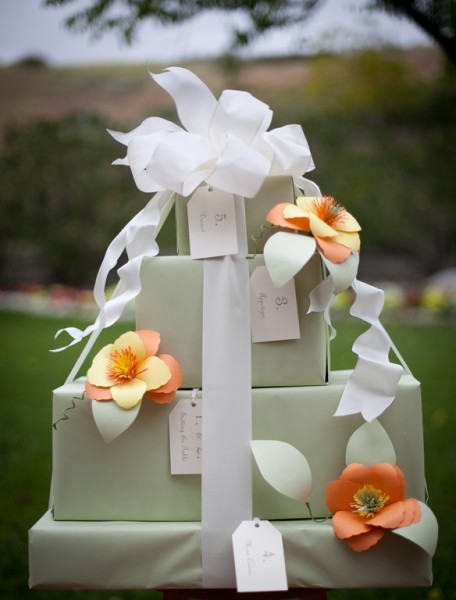 To unwrap…
"Begin with No. 1 until you're done!"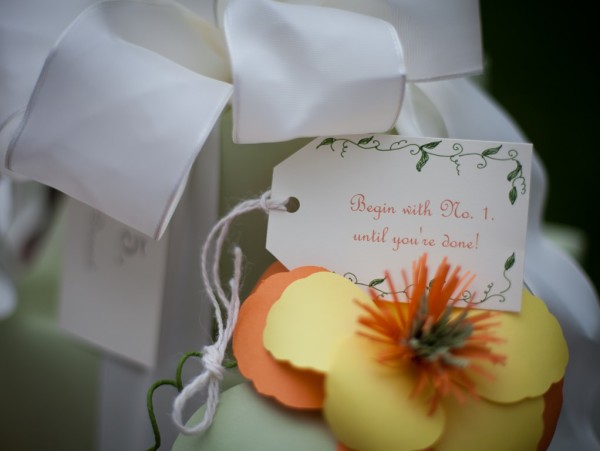 1. & 2. Setting the Table
3. Appetizers
4. Main Course
5. Dessert
And since a certain bride-to-be registered for a tart dish and with desserts being my specialty, and after nearly thirty years of being most happily married, I thought I'd hand down one of my husband's favorite recipes that every new bride should keep on hand…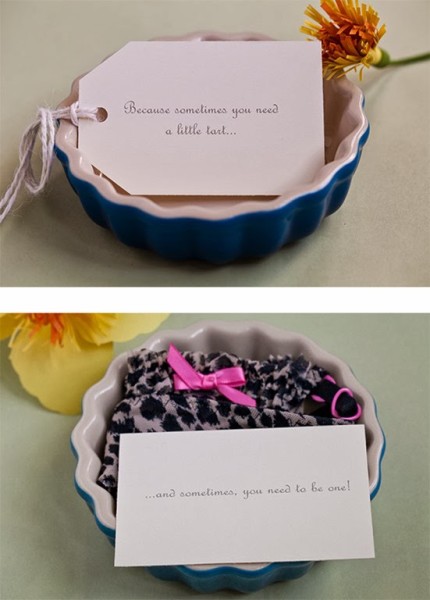 … live happily ever after.