Last weekend, I had the pleasure of co-hosting my sister-in-law's surprise 60th birthday party with her husband – my brother, on his behalf, along with their son and his wife. What was unique about the planning of this party, was the first step of the planning process had to take place while my brother and his wife were in Australia visiting their daughter. My nephew and his wife who live in Seattle, had a great idea to find a home in the Pasadena area where my brother and sister-in-law reside, that would serve not only as the party location but also as a place where we could all stay for the weekend and share more time together. He recommended searching Vacation Rentals By Owners online where I found a beautiful home in San Marino that was available for the weekend dates we had in mind. It was perfect.
When I arrived at the house on Friday to begin setting up, my car was full of my own entertaining pieces and flowers. The home's owner also was gracious offering to lend us what she had available in the home. We supplemented with rental tables and chairs for more outdoor seating.
Of course, I made birthday cake cookie party favors.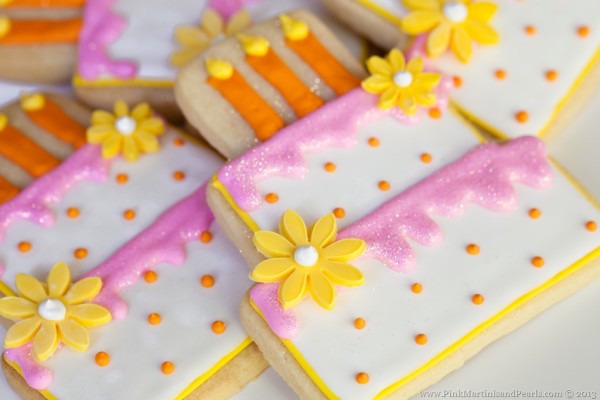 Silver trays held Champagne glasses at the ready.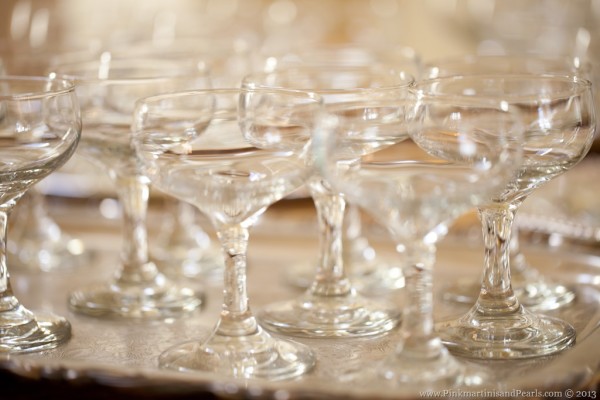 Swirls of orange and yellow napkins, plates and over-sized tissue paper confetti graced the appetizer table while arriving guests nibbled away until the birthday girl was to arrive.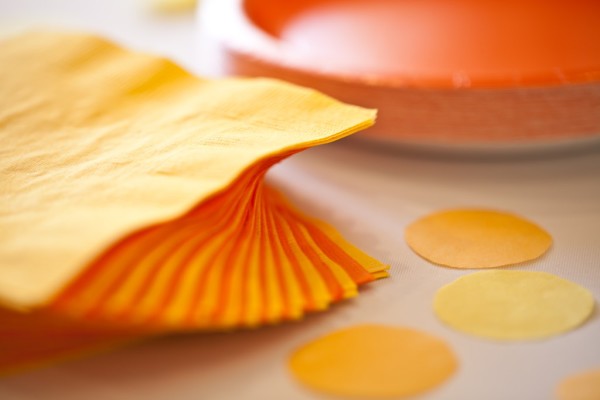 Got salt? We made sure we did!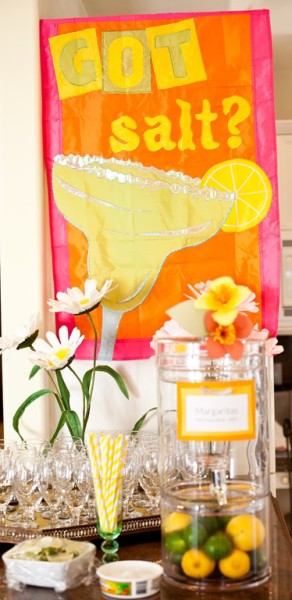 The margarita station was all set to be fill before the first guests arrived. The cocktails proved to be a big hit all night long – while they lasted! I made a little sign so guests knew what they were getting into.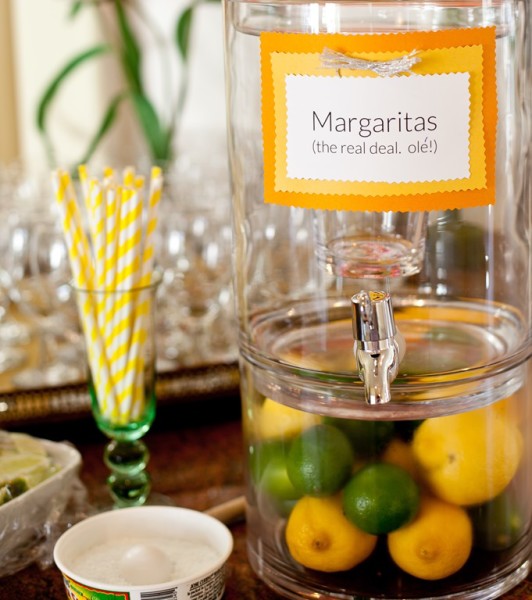 Paper lanterns hung in the warm night's breeze as we waited for the big moment.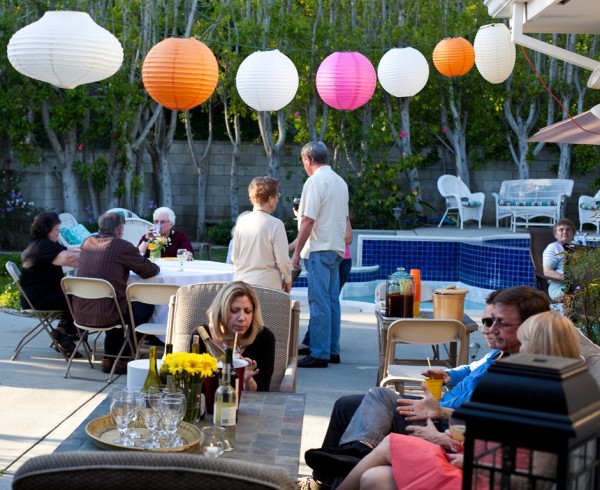 Surprise! Happy 60th Birthday!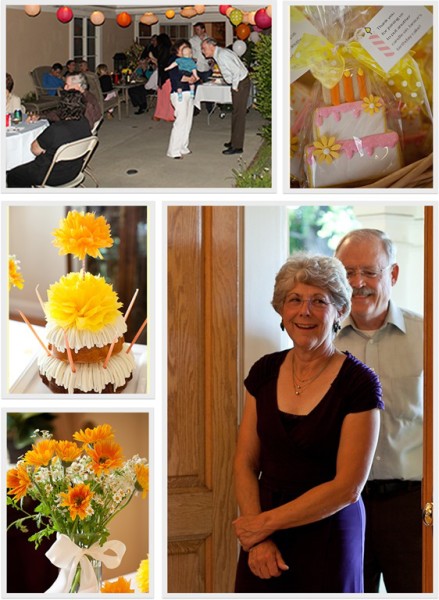 The successful look of amazement.
Lots of hugs to go around.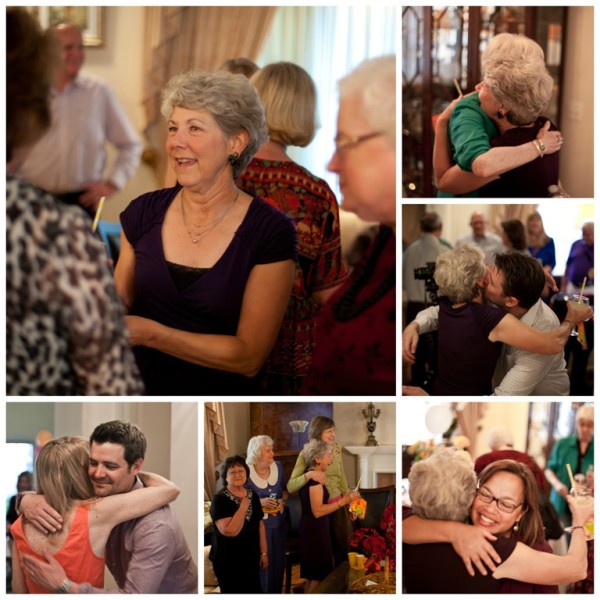 Skype brought the party to their daughter in Australia who chose the cake flavors.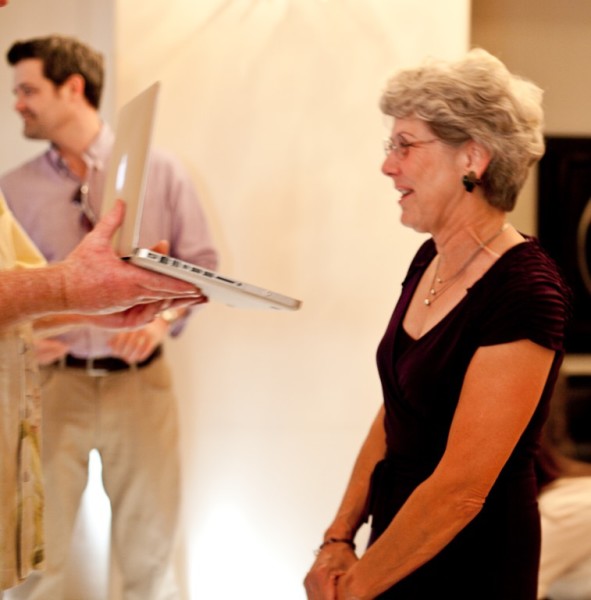 I am amazed my brother pulled this off. Utterly amazed.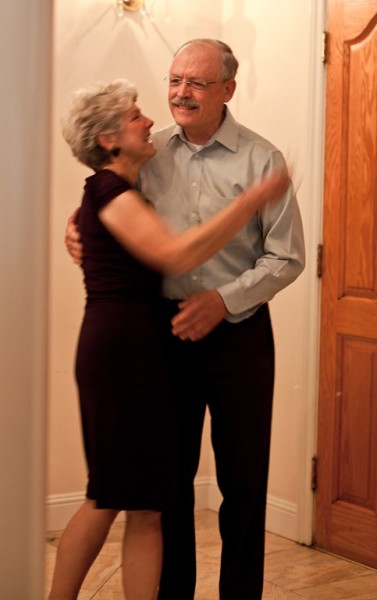 Sunday brunch by the pool with family, freshly squeezed tangerine juice and freshly squeezed baby cheeks! Yummy. All of it.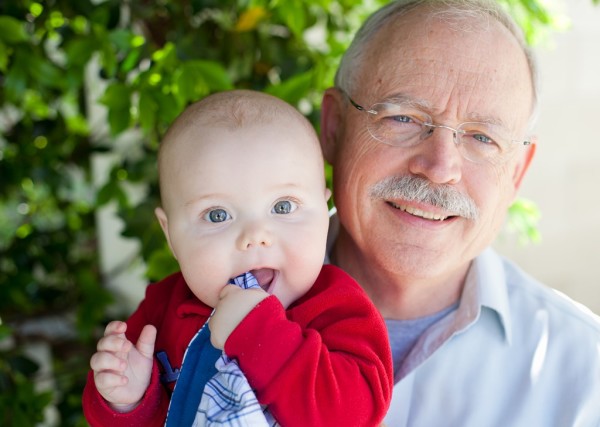 Party favors for everyone!