Those who read all the way to the end of my previous post on the tutorial for meringue hearts were surprised with a Disco Dust give-away and that winner is #7 SoHo Accessories!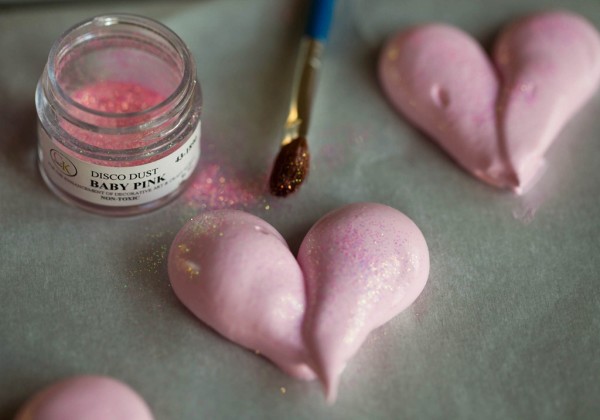 The winner was chosen by random.org.  Thank you to all who left a comment and entered.
Today I made more meringue hearts to show you another way to have fun with them and I'm working on the post.  Because of the rain this past weekend I had to wait until we had a nice dry day and today was it.  Look for the post later in the week and next Tuesday for my latest Vera Bradley and Mally cosmetics give-away.
Feel the love.  Valentine's Day is right around the corner!