What does your cookie forecast look like this season? Merry and bright with a high chance of pretty and delicious snowflake cookies?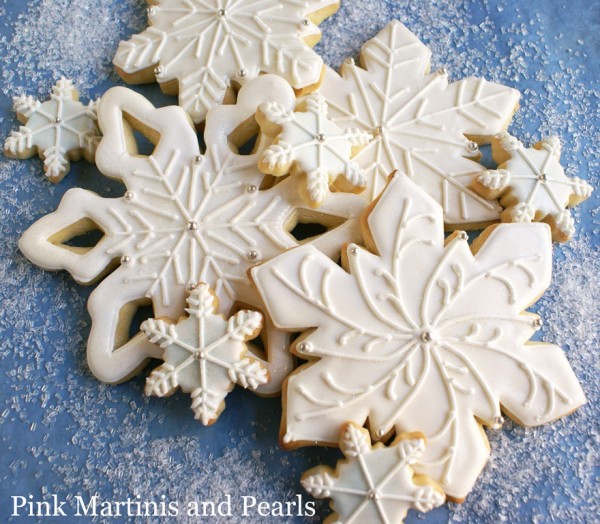 Snowflakes are a wonder to me. When I was around twelve I experienced falling snow for the first time and it turns out to be the only time so far. In the palms of my gloves, I recall I was amazed to see the ice crystal patterns of the individual flakes. I thought all falling snow must be like this. I've been in love with snowflakes ever since.
My snowflake cookie tutorial post from last year is trending on my blog and in my community online newspaper so I thought I'd pop up the post so you'd find it easily.
They really are the simplest cookies to make. One color icing, two decorating tips at most, you get the idea. You can read the tutorial here for the larger snowflake cookies.
The Mini Snowflake Cookies have a tutorial link too…. right here.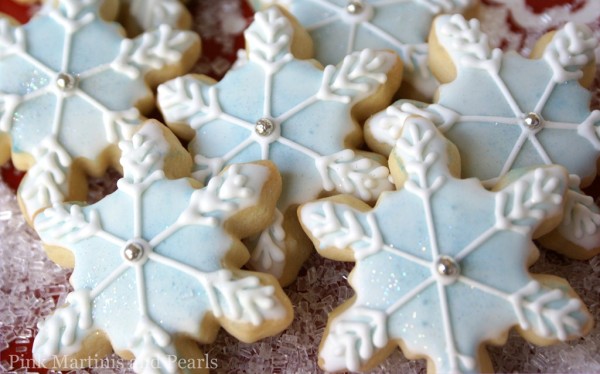 Will you be baking up a flurry of snowflake cookies this season? I would love to see yours. Send me your photos and I'll post them.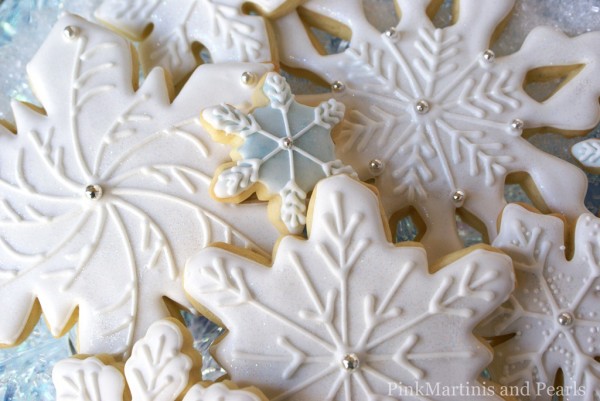 Have a warm and cozy weekend on this first day of December.
Thank you for visiting! xoxo