In continuing to decorate using hot pink and orange for our upcoming party, I'm happy to say I have finished decorating the banister. This is a huge relief for me. One thing I was reminded of, yet again, when creating a new display using all new materials, plan on it taking three times longer than you originally thought it would take. Even though I had a vision of what I wanted to create when I purchased everything, I still didn't know what would work well together until I started to play around with it.
I'm calling it my retro-glam look. Sparkling glittered dusted balls, mirrored disco balls and glittered star ornaments from Crate and Barrel with lavender and gold mesh and gold ribbon with silver glitter.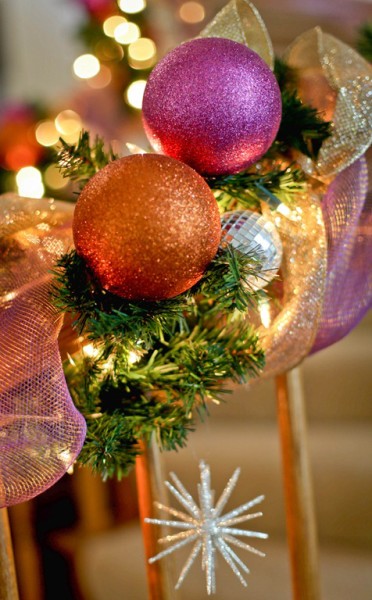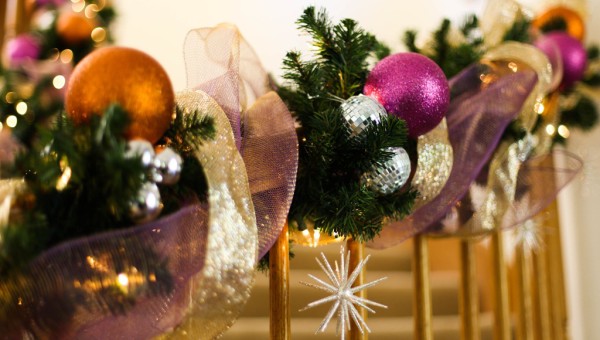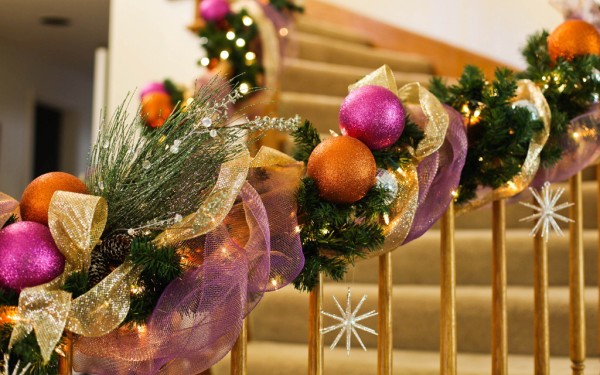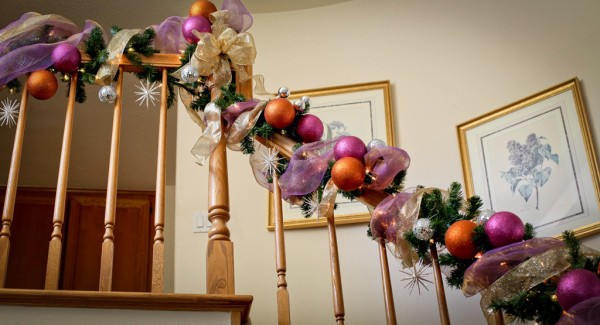 The vacuum and messy table is not part of "the look".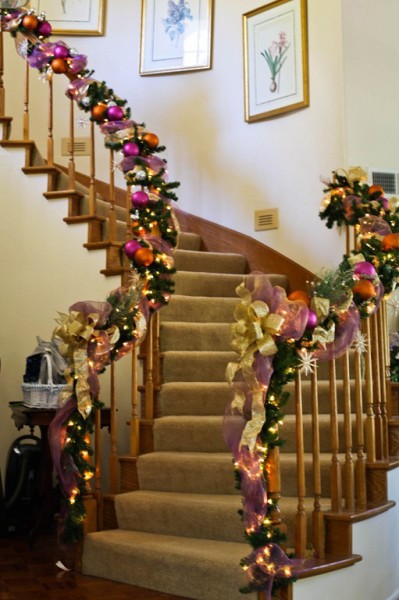 Wishing you a good day filled with peace that you know where your college aged children are and that they text you back immediately and call over the weekend when they say they will or return your calls so you don't lay awake at night convinced they must be in a ditch somewhere only to finally connect because you've called them once again very early the morning after your panic set in and when they answer groggily after you've explained your night of heart-filled terror to hear them say, "Oh my gosh, mom", like you're nuts… accompanied with a sleepy apology where suddenly upon hearing that voice no matter what it says or how crazy they think (and know) you are, your world is good again and you can go on with your life and wrap peppermint patties in pink and orange foil and be happy.
But that's another post….