Party prep continues this weekend for my Mother-in laws big pink and orange birthday bash one week from today.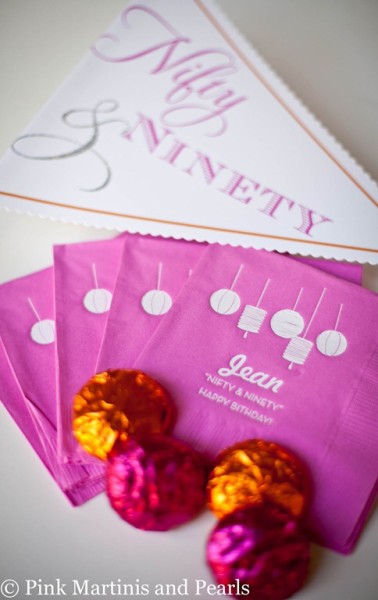 I ordered custom cocktails napkins online from Paper-Source. When I saw the paper lantern design I couldn't resist.
Taking it outside…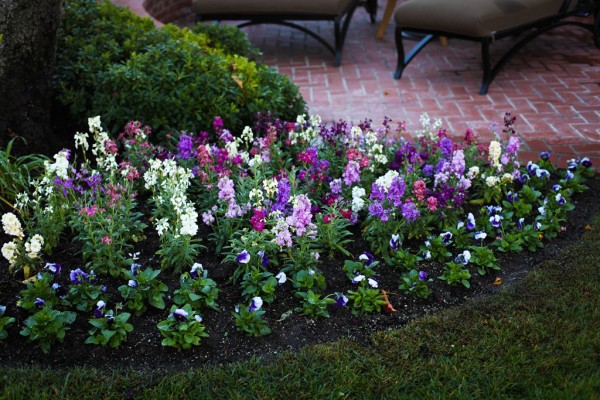 I love having fragrant flowers where people gather. We planted stock with chine blue pansies in areas where guests will linger in the backyard. I opened the door to the yard last night around midnight and the fragrance was so fresh and heady. I was tempted to grab a cup of tea, lay on the chaise, breathe deeply and stargaze.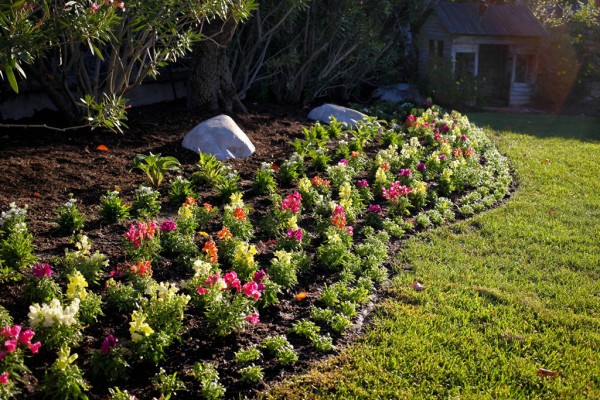 Snapdragon color beds as far as the eye can see as the sun came over the hill from the Cleveland National Forest. In SoCal, a "forest" means scrubby chaparral.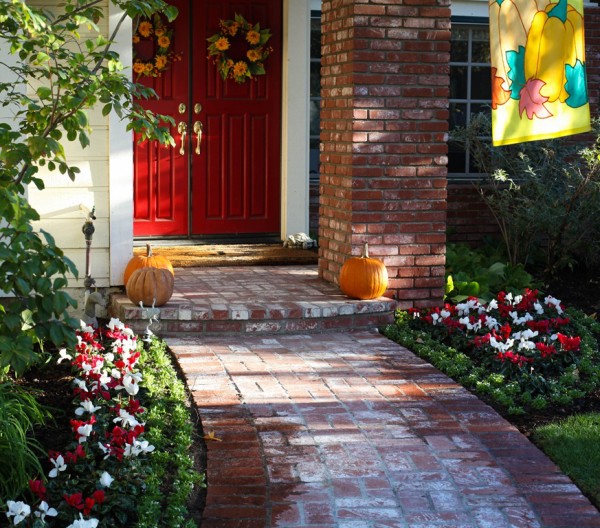 Transitioning annual color from autumn to December holidays with red and white cyclamen, one of my favorite cool weather plants. If we're lucky, the cyclamen could last until Valentine's Day but that may be pushing it.
Indoors I'm doing this… wrapping my kitchen counters with plastic wrap. Weird or ingenious? I find that by the end of a baking palooza when the last thing I feel like doing is cleaning up sprinkled sugar, flour and egg residue all over my countertops, I just roll up the plastic and I'm done!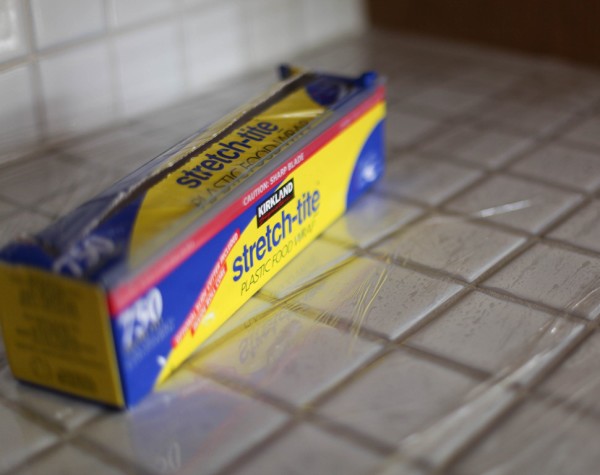 I highly recommend it! Let me know if you do this too or are going to try it. I promise you will never bake or decorate cookies or cakes without wrapping up your counters first again. Best thing I ever thought of. Ever. So worth the expenditure of plastic wrap.
An extra perk… The plastic wrap slides under the mixing bowl of the KitchenAid mixer which in my kitchen, usually ends up with egg whites on it because I crack on the edge of the bowl.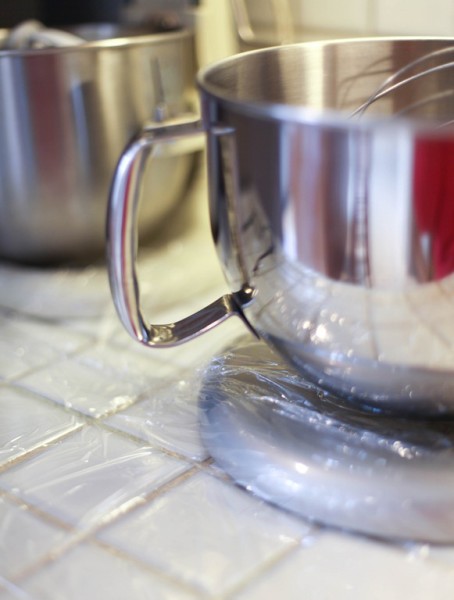 Hope your preparations for your Thanksgiving celebrations are all wrapped up. 🙂
Have a colorful and productive weekend, friends.