Congratulations Cookie Trek! 
Your comment's number was chosen and you are the lucky winner of the Xyron Create-a-Sticker and 20 notebook lined paper bitty bags.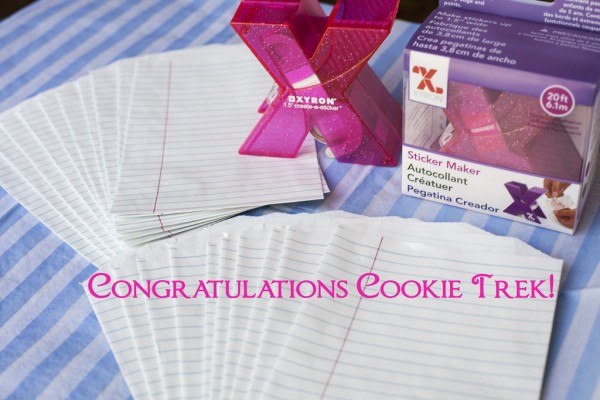 I apologize for the delay in announcing the winner.  My blog was down yesterday as part of the Go Daddy problem and I'm getting my college boy ready to return to school this week.
Thank you to those who participated.  I'll be hosting another bitty bag give-away for Halloween.
Have a sweet week.