The scores are in – it was a perfect '10' this weekend as we celebrated the USA's Olympic victories at our friend's palatial Pasadena party.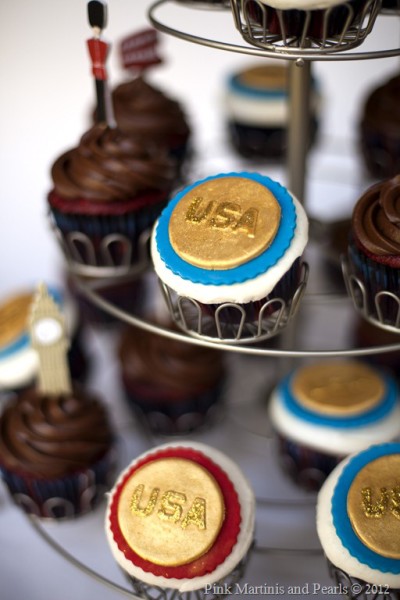 For a winning dessert to bring to the summer soiree, I paid homage to our British hosts while celebrating the incredible feats of our athletes. I have been enjoying Michael Phelps in the pool – and out. Very. Much.
I found these cupcake papers and toppers by Meri Meri. Definitely a medal contender.

Traveling to Pasadena with a fully loaded cupcake tower with bumper-to-bumper traffic and two sudden stops? Husband scores a gold medal with a perfect landing with all intact!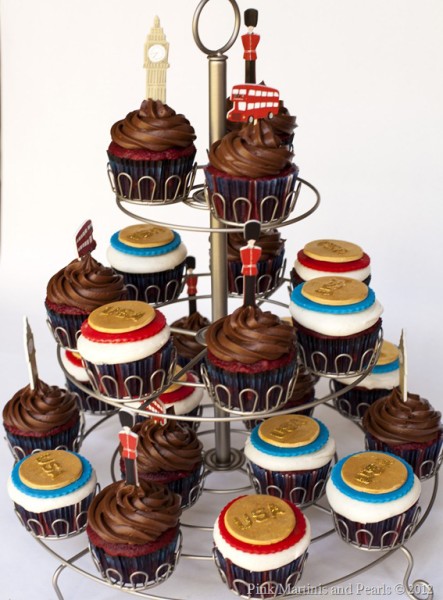 The Event – "Rock of The Olympians"
Our host, John, – CFO by day, talented multi-instrument musician by night. Unfortunately, my photo of his equally artistic and most lovely wife, Kathy, did not turn out amid the setting sun as the backyard venue transformed into magic.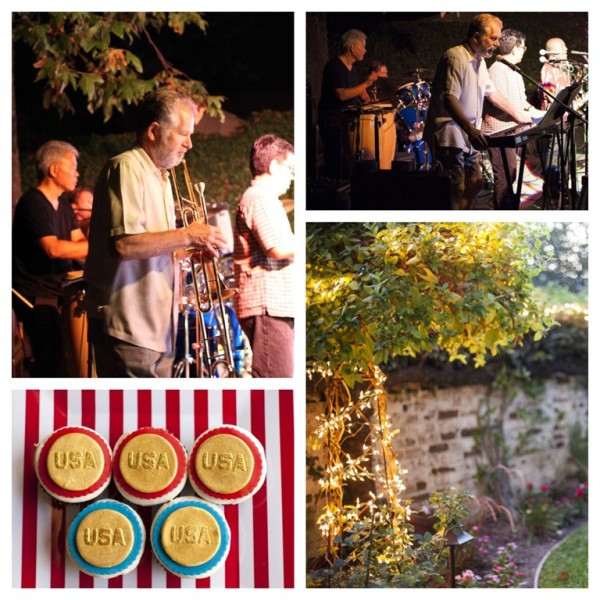 Upon reaching our Olympic event, the cupcakes were gone in five one-hundredths of a second thus creating a new world record.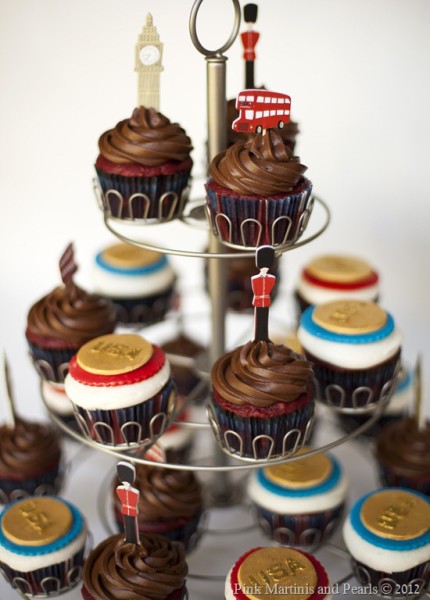 Go for the gold and have a wonderful week ahead!