Welcomed a college junior home for the summer
Welcomed a grad student home twice for visits that were still too short
Had a birthday and celebrated Father's Day on the same day
Received a new laptop
Hosted two outdoor movie nights – "O Brother Where Art Thou" and "How To Murder Your Wife", 1965, with Jack Lemmon (so funny and delightfully chauvinistic)
Angel's Game with "Big Bang Friday Fireworks"
Hosted a 4th of July celebration and BBQ
Saw my sons continue their tradition of making home made ice cream together for our parties (so far this summer – salted caramel, fresh peach, butter pecan, cookies and cream)
Won a $2100 Adobe Creative Suite package at a Meet Up group
Won an identical Adobe CS package the week after but forfeited it
Began a Photoshop boot camp course 4 nights a week, for 4 hours each night, for 4 weeks
Finally put into use my .com domain I've had for over a year (for email subscribers, if you have difficulty receiving post notices, please let me know)
Cracked open 5 books
Had the best deep tissue massage I've ever had at Burke Williams
Established a late afternoon ritual with my faithful kitty as we lounge together on our new outdoor chaise and a half to view the golden hour before sunset.  It's all very Cleopatra.
This week I'm baking cookies and continuing with my second week of class but I'd like to share a yummy drink with you that is perfect to sip during that magical golden hour whether you've had a day where you felt worshiped and appreciated or one where you felt you had to row your own boat up the Nile.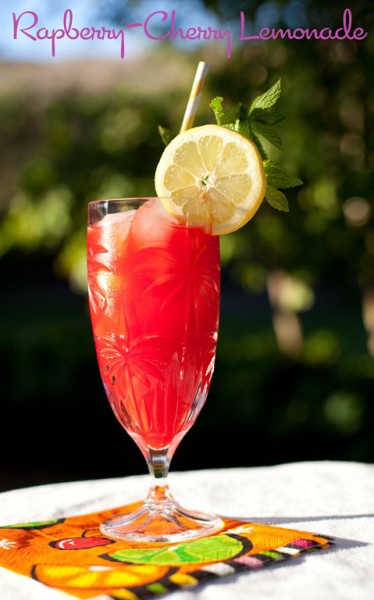 Got fresh lemons?  A couple limes?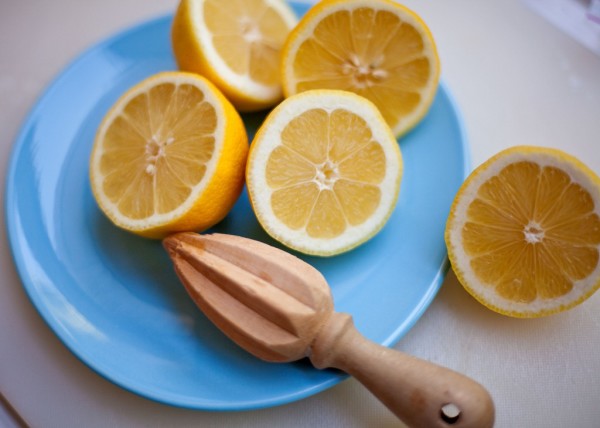 Frozen raspberries, thawed, and a jar of maraschino cherries?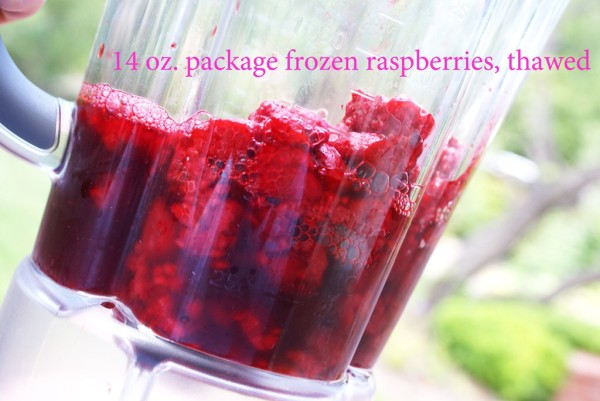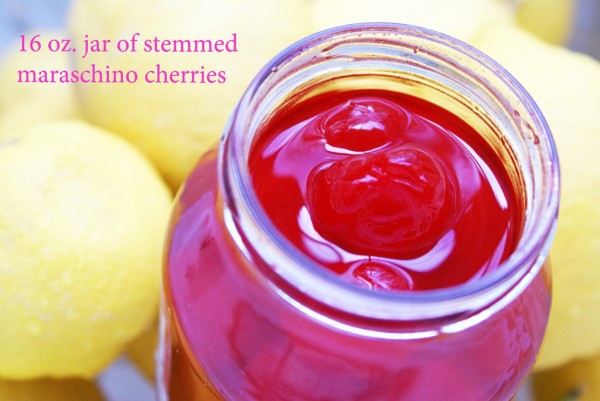 Add sugar and water and you've got the makings of a wonderfully sweet and tangy summer beverage that would make any girl feel like a queen.  Your subjects will also like it.  I stake my queen-dom on it.
Raspberry-Cherry Lemonade
1 – 14 to 16 oz. package of frozen raspberries, thawed
1 – 16 oz. jar of maraschino cherries along with the juice, but without stems
3/4 cup fresh lemon juice
1/4 cup fresh lime juice
1 to 1 1/4 cups granulated sugar
4 cups cold water
Blend all ingredients except the sugar and water.  Pour fruit mixture through a fine sieve to remove raspberry seeds.  Discard the solid mixture.  Place the strained juices in a pitcher.  Stir in the sugar and the water. 
Tips:
Save time by adding the raspberry-cherry mixture (without the sugar and water) to prepared lemonade (I love Minute Maid lemonade)

Depending how sweet your raspberries are you may need less or more sugar based on your own tastes.

If you like a less intense sweet and tart flavor, add more water to dilute the lemonade.
And remember, when life gives you lemons and you make that lemonade, there's no rule that says you can't add ice and vodka and blend well.  That makes a great drink too.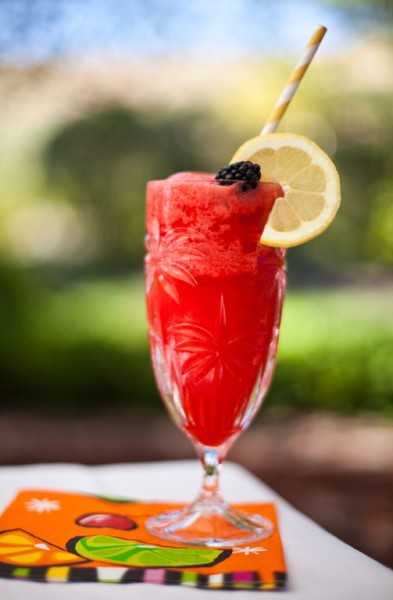 A girl always needs options.
Cheers!
Have a delightfully refreshing week.  xoxo
p.s.  I seem to be having trouble commenting on other blogs.  I don't know if this is because of my new computer's settings or the recent .com change over.  I hope to figure it out soon!