Just a quick "Kate Spade Alert" on the "All In A Day's Work" design in the Shannon wallet – Quick because I'm on-call for jury duty this week and have to drive to the court house given a 45 minute notice (have you ever heard of such a thing?) and am continuing with my nightly Photoshop intensive class, therefore I'll have no baking goodies to share with you this week but one can always shop online at 2 AM, no?
So on to Kate.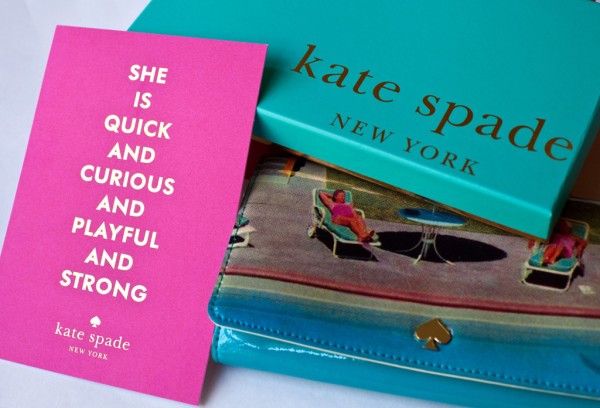 For the past few months I have been coveting the design, "All In A Day's Work."  I didn't need another tote (I can't believe I said that) and I already carry a Kate Spade wallet of which I'm convinced is never going to wear out, but when I saw the wallet in this design on sale at KateSpade.com for over half off, really, how could I resist?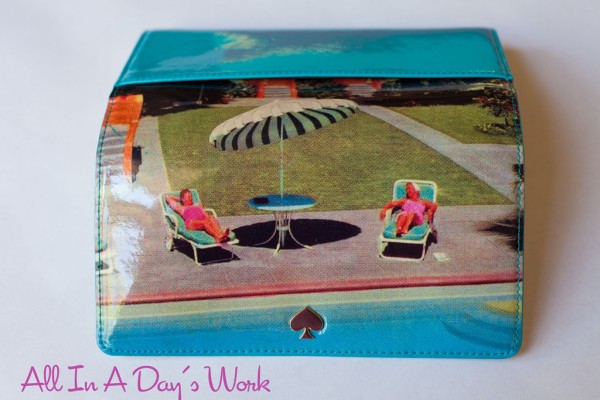 Only one question comes to mind when I see this wallet…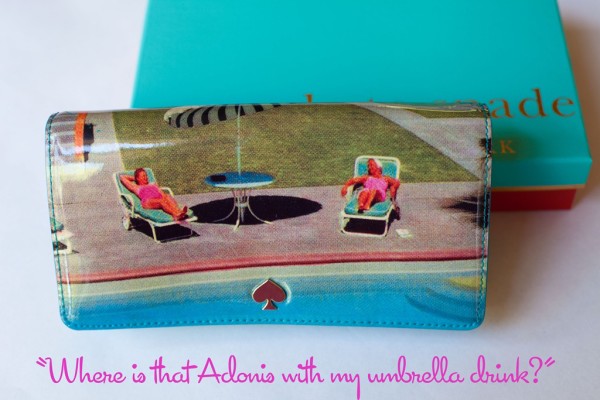 One of the many reasons why I love Kate Spade…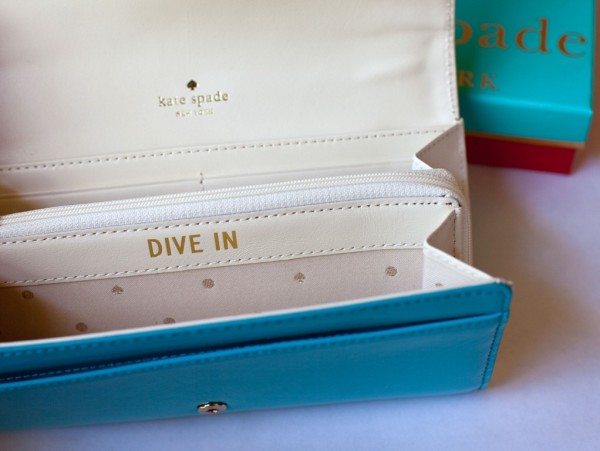 And the kicker making another big splash with me?  It has the scent of a new beach ball on a warm summer's day if you put an inquisitive nose right up to it.
My heart dived right in.
Are you going to join me?  The water is fine.