This has been quite a busy collegiate cake pop month. I've just finished another order for USC Cake Pops and while I was decorating for the Spirit of Troy, my mind wandered to the 4th of July with patriotic fervor.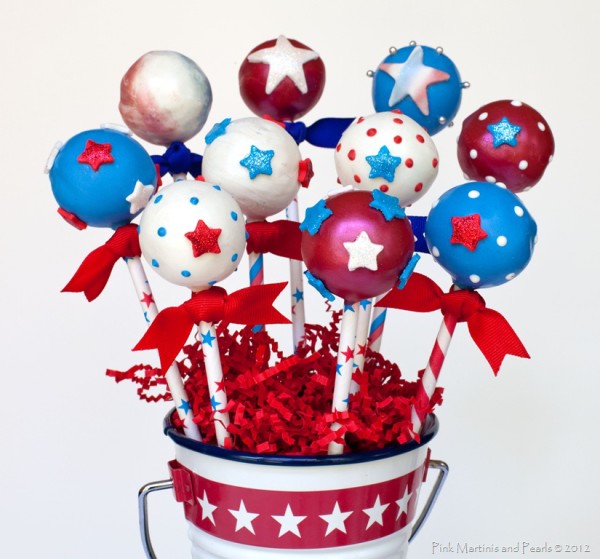 I made these cake pops very simple – fondant stars sprinkled with Disco Dust and luster dust brushed over the dipped pop. I cannot get enough of using paper straws for the sticks. I love, love, love this look!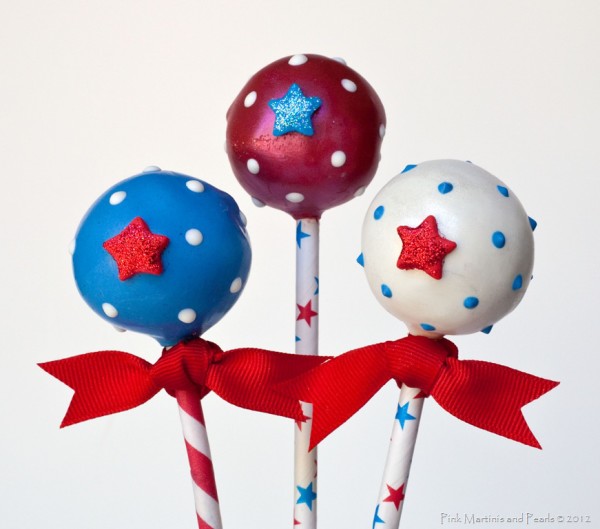 I experimented with red and blue luster dust. The striped pop top reminds me of cotton candy, which, uh-oh, gives me another idea to try next time.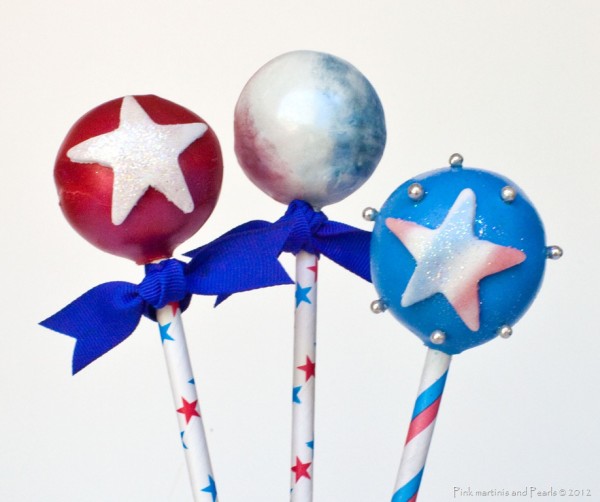 I used aspic cutters, which I've never used on aspic, to make the tiny fondant star shapes. They "glue" on the pop using piping gel or melted candy coating.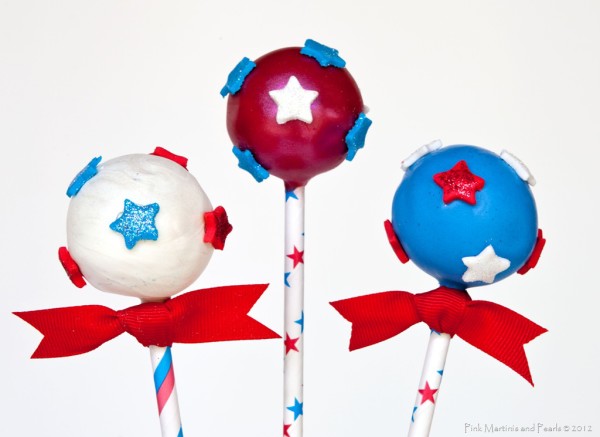 I can't wait until the 4th of July and our annual party and celebration!
Here's a link to our party last year.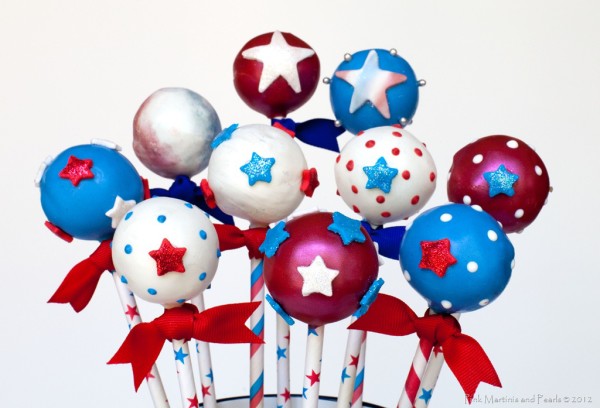 And speaking of celebrations… this month is jammed packed for me…
College Boy 2 comes home tonight for the summer, Grad School Son 1 flies in Thursday to celebrate Father's Day and my birthday (I'm sharing the day) topped off with dinner at The Montage Resort in Laguna Beach, which is my birthday gift request to have all of us together in this beautiful setting.
On Saturday, we're kicking off summer with our first outdoor movie night of the season. Here's a link to last summer's movie night.
I'm also making more cookies for a corporate event, taking an intensive Photoshop class and photography location lighting class and plan on attending a couple Angel games. Translation: a little less time on the computer and out living life and enjoying family and friends more.
As they say, when all is said and done, will you say "I wish I had spent more time at the office the computer?"
It's summer! Enjoy!
P.S. If you're looking for the Best BBQ Burger for Father's Day, it's HERE!