Yesterday I was too pooped to (cake) pop because…
… last Wednesday, I received an email asking if I could make 80 USC cake pops for a surprise 50th wedding anniversary this past weekend.  The couple met while both attending USC where he was a Beta, and she, a Theta. 
Being a hopeless romantic and an alum myself, I said, "Fight On!", which in USC-speak meant, "Yes"!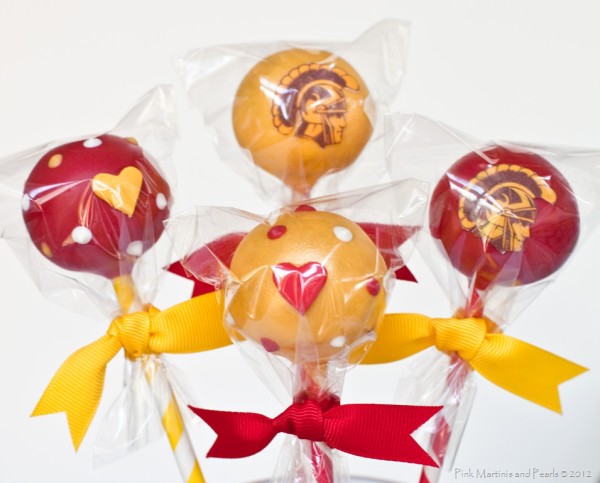 I experimented with different cake batter recipes before totally delving in.  I wanted my cake pops to be cake only and not mixed with icing so I bought a cake pop pan made by Nordicware.  This pan lets you bake a cake in a round shape not necessitating the need to crumble the cake and mix it with icing to form the mixture into balls.  It's got to be a little less caloric even for a cake pop, don't you think?
The way the pan is used is by mounding the batter into each indentation, and securing the top pan with provided clips to bake.  Initially, I didn't fill the round cups enough so the cake balls didn't rise up to the top of the pan.  I intentionally over filled them after that so they leaked out a bit from the steam hole in the top pan.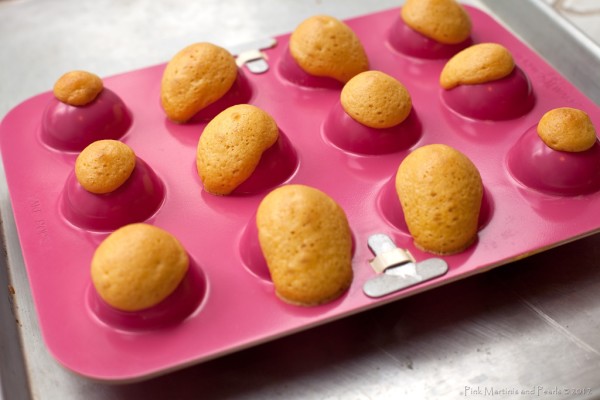 For my first batter experiment, I used a basic yellow cake recipe.  The balls turned out like dozens of interstellar orbs of light and fluffiness.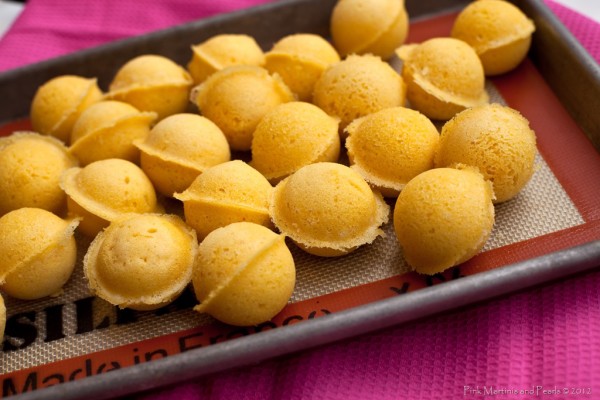 Unfortunately, I found out this doesn't work well to hold the weight of the candy coating when dipping the cake into the coating even with a secured straw inserted into the cake ball with set candy coating.  The weight of the coating will pull the straw out when turning the pop to tap off the coating.  It might not happen all the time but even a few times is frustrating and slows down the process.
If I used a pound cake recipe or fortified the yellow cake with pudding mix as I found on the Wilton site, it might have worked better but I decided to move on and try two other recipes – a red velvet, which did work well and a brownie recipe I found on the Nordicware package.
I called Nordicware to inquire if they offered any other recipe besides the brownie but they didn't.  The brownie recipe was delicious and was easy to make but I found I needed more than one batch to fill 2 pans.
The brownie batter doesn't rise as readily so I made sure I mounded the batter into the cups.  I over did it but at least I was able to achieve perfect fully-rounded cake balls that dipped beautifully.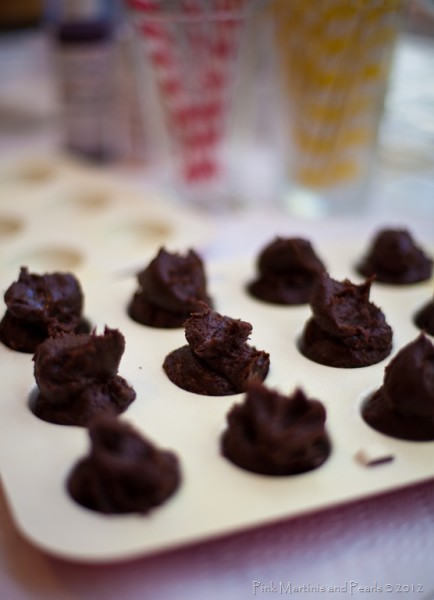 Since I had recently bought all these paper straws in various colors with no particular reason to use them, I thought they would be a colorful and festive touch instead of plain white sticks.  I loved how they added to the finished presentation of the pops.
As they say, "These aren't your mother's paper straws".  They practically resemble cardboard and don't disintegrate in moist settings.  I placed one in a glass of water for hours to test it and although it did soften a bit, it still kept it's shape and hardened again when it dried.
In the photo below, I dipped the end of the straw in red candy coating, inserted it into the cake ball and spread the extra coating over the cake ball.  If you find any large air holes on the outside of your cake ball, this is a good time to patch it with coating and let it set before the first dip.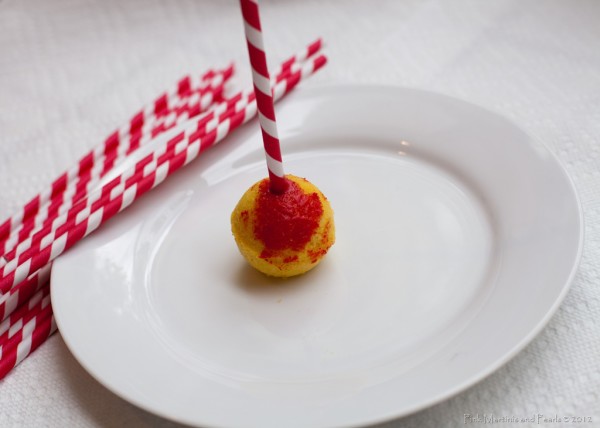 I dipped the pops twice into the candy coating letting it set until completely hardened between coatings.
I brushed super gold luster dust on the gold pops before adding the fondant heart and dot decorations.  It made the pops, well, "pop" and gave them an almost metallic shine. 
The Trojan helmet "sticker" was made by using my Canon printer with edible inks and paper.
Two cake pops, one Trojan and one hearts and dots were to be placed at each place setting. 
The first 40 layered in a big box– 20 red USC Trojans, 20 gold hearts and dots.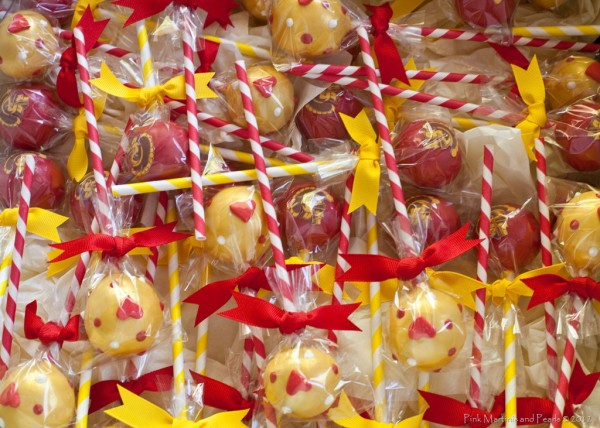 And to mix it up a bit – The second 40 layered – 20 gold USC Trojans, 20 red hearts and dots.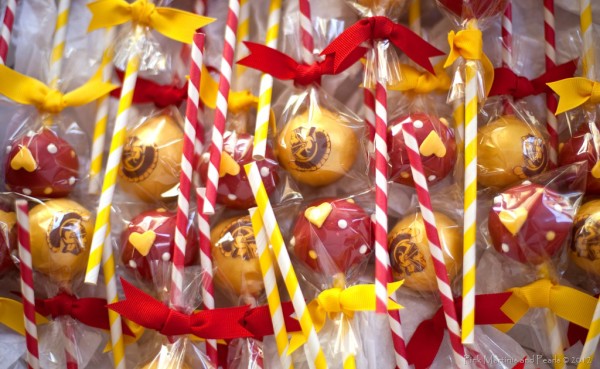 The pops were finished with small cello bags and red and gold grosgrain ribbon.
"Love on!"
To read the first USC Cake Pop post, click HERE!