In my previous post, I showed you how I was inspired to make
decorated baby elephant cookie favors
using a graphic of a baby elephant in a baby shower invitation I received. I just fell in love with that little blue guy so I thought I'd go one delicious step further – I baked some mini cupcakes just for fun and used the same graphic.
I have a Canon printer solely designated for edible images that is filled with edible ink cartridges. Regular ink never touches this printer.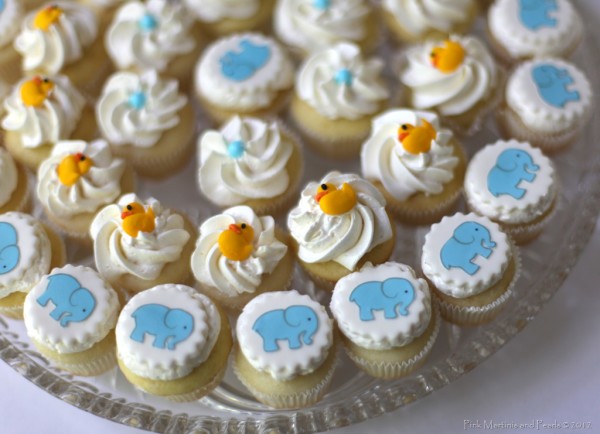 Printing on edible icing sheets.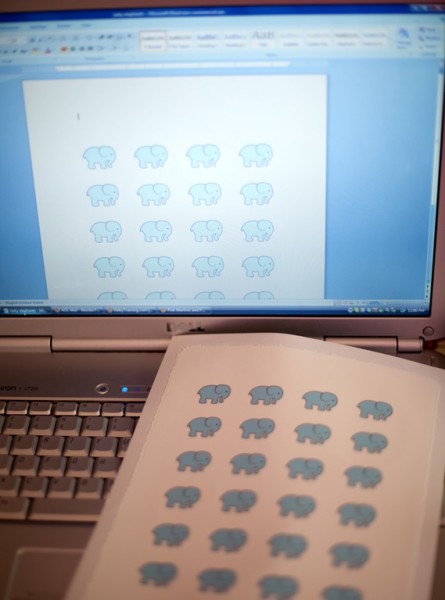 Cut. It feels like cutting through thin vinyl.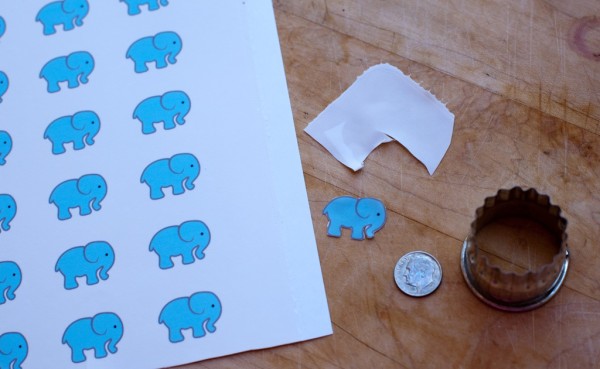 I 'glued' them with piping gel, on top of white fondant rounds I cut out using a fluted cutter.
For a color contrast, I added yellow royal icing ducks I purchased from a cake supply store to save me some time. For design variation, I piped rosettes and added blue dragees I found at Williams-Sonoma.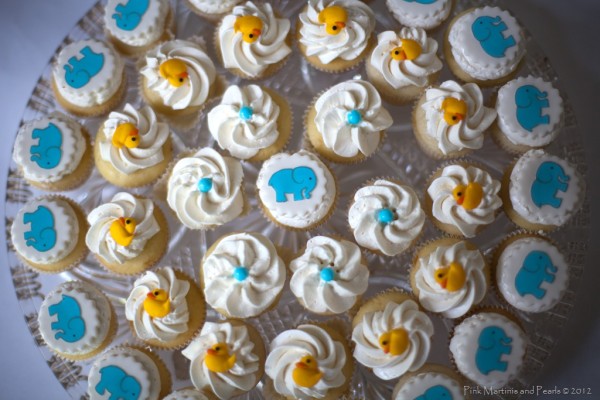 The little edible elephant images were a fun accompaniment to the cookies.
Is anyone interested in ordering printed edible images for cupcakes, cakes or for cookies? I think I may be open for business.
What do you think? Graduation, school logos, mascots, (the
Collegiate Cake Pops
), photo of the graduate? Or for the guest of honor at a birthday party – each cupcake or cookie favor showing an image of a special moment in his or her life? Wouldn't that be a kicker? Too fun!
Send me an email and we'll talk.

Baby Elephant Baby Shower Links: