Happy Monday!
While I wash the casinos out of our clothes and run to the grocery store I'm thinking of how to describe the fabulous Vera Bradley event I attended this past weekend in Las Vegas. Some words come immediately to mind… colorful, high energy, surprises, generosity of spirit, wonderfully open, approachable and friendly people.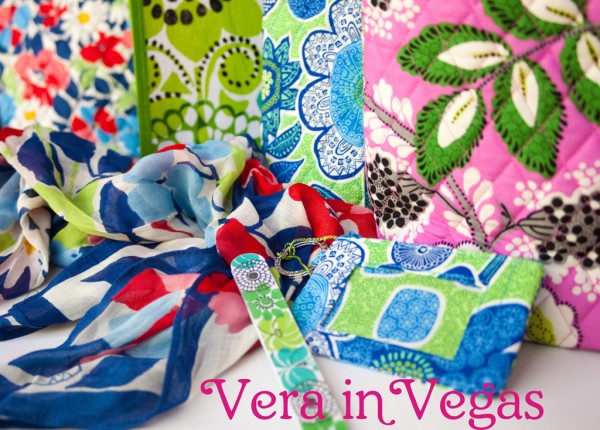 It was quite an event and I was very impressed with every aspect of the day from greeting us with electro swing music (who knew there was such a genre) and video presentations to the beautifully presented decorated room (gasp!) to find everything Vera, to the inspirational and humorous conversations on stage with co-founder Barb and the incredibly touching story of courage of breast cancer survival told with grace and humor along with Vera Bradley's financial support of designated breast cancer research. I have such a new respect for the giving nature of this company.
I need to organize all I want to share with you.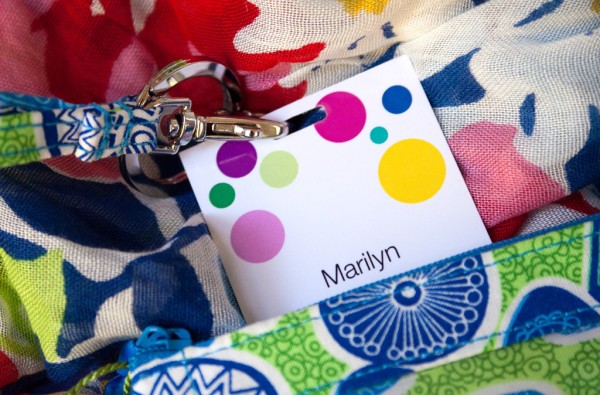 We also left with armfuls of goodies in all the new summer colors! A scarf, a lanyard, 4 tote bags, an ID holder and more. VB was unbelievably generous to those in attendance and the creativity in which the gifts were given made it so much fun. You never knew what wonderful thing was going to happen next!
After returning to our room at the end of the event I showed my husband all my party favors. He said, "How many tote bags do you need?" I was able to overlook his naïve comment for two reasons:
He's a man and had no idea what he was talking about in this regards and the fact he had won $1000 the night before on craps. I can be a very forgiving person. 😉