I'm still feeling the love from attending the Vera-Palooza this past weekend where, if you read my last post, you read about the Vera Bradley A Colorful Day event in Las Vegas that I had such a wonderful time at.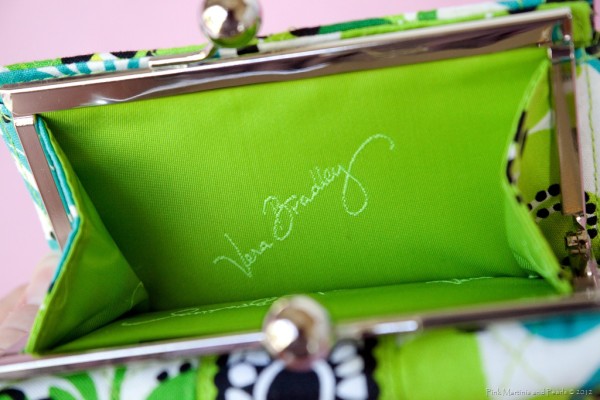 One of the speakers was a charming representative from Real Simple magazine. She showed different existing VB products with new uses.  My favorite idea was using the mini hanging/cosmetic bag as a sewing kit or travel kit with first aid supplies.  I also liked the idea of using the garment bag to hold linens and table cloths in the off-season.  Why can't function be pretty as well?
One new addition to the Vera Bradley line is the small Kisslock Wallet.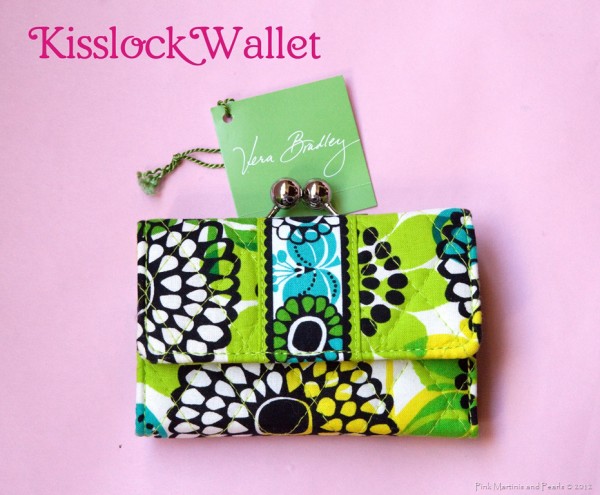 It first caught my eye on the website.  I was hoping to see it in my local store when the summer patterns debuted but unfortunately, they didn't carry it.  I found it at the Colorful Day event and it's the perfect size for running errands when I want to zip in and out somewhere quick or to take with me when I travel.
I'd like to show it to you…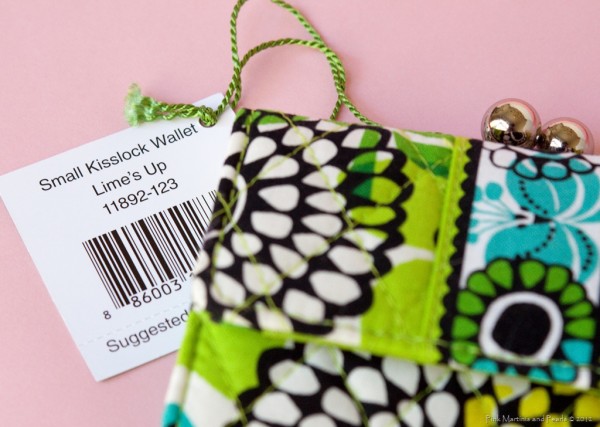 I wanted a small, light-weight wallet to hold only the necessities of my larger wallet – a couple credit cards at most, my Starbucks card ('never leave home without it'), my ID and a few dollars.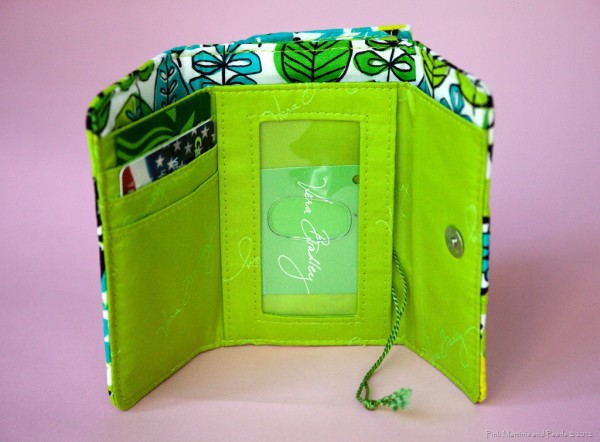 The CVS, Sephora, GNC, Godiva Chocolate (shhhh) rewards cards and various grocery store cards that I never use anyway because I key in my phone number but still carry in my larger wallet(why do we do that?) can stay at home with my heavy handbag.
I fly into the cleaners, run in to grab a bottle of prickly pear syrup for margaritas (see prickly pear margarita post coming this weekend 

– note to self – take the BevMo card with me) and save some wear and tear on my neck and shoulders from carrying a heavy bag which I usually do.
Don't you love the big, shiny gumball-sized kisslock closure?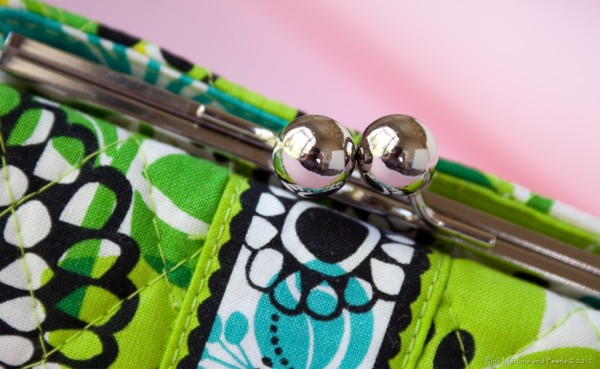 The change pocket can also accommodate my car's keyless remote.  Perfect fit!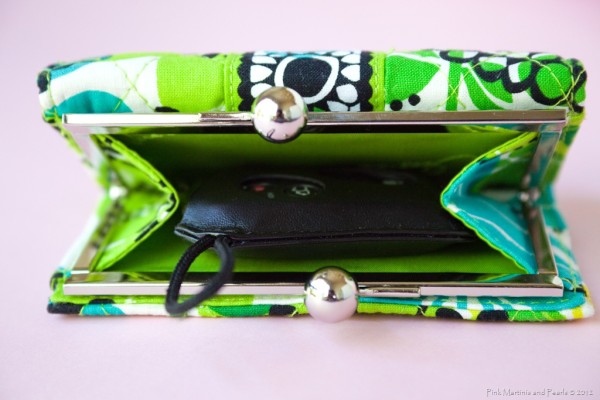 And I can't get enough of the 60's inspired interior retro print. 
Like, it's so groovy, Vera B.  I dig it!!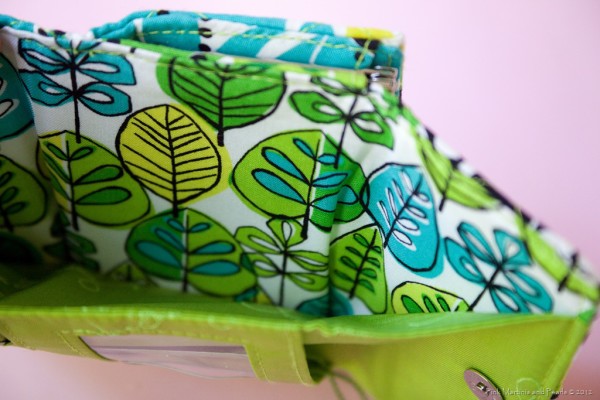 What do you dig about the Kisslock Wallet? 
Have a colorful and groovy weekend, friends.