As women, we hold many secrets in the compartments of our hearts.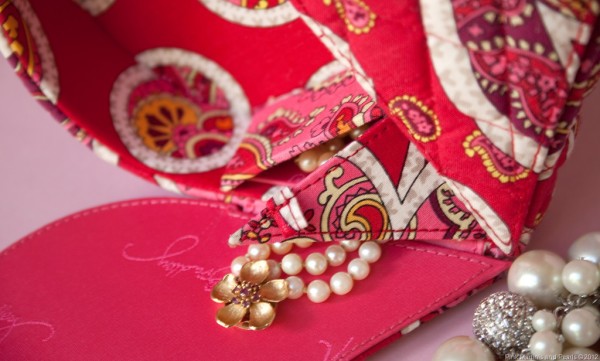 Some may be vintage and others just a flight of fancy.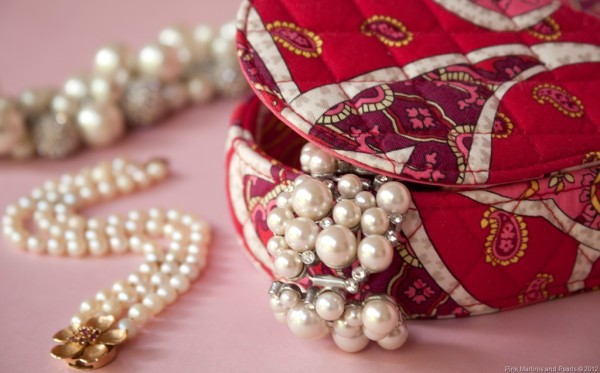 Sometimes our hearts are wide open waiting to be filled with wonderful things.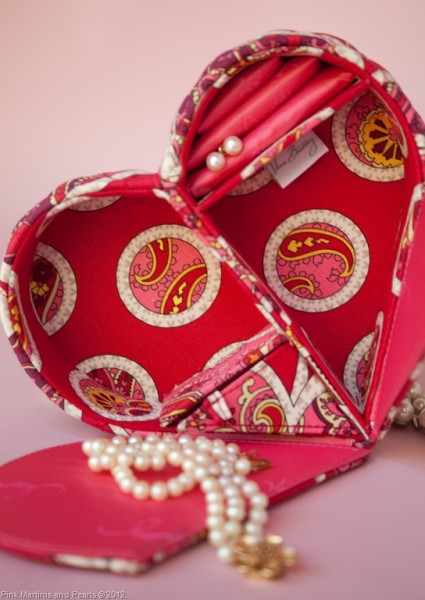 At other times, our hearts might hold the name of love long ago that is meant just for us. "Shhhh."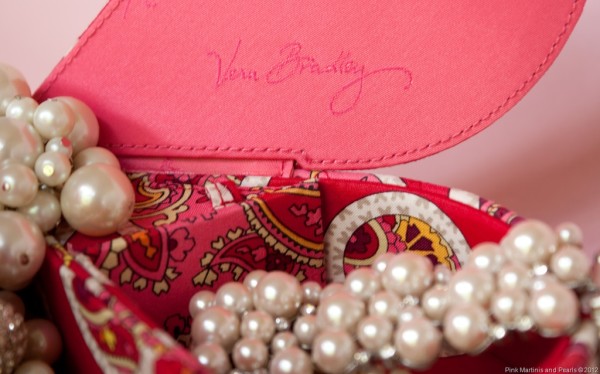 We need a place to keep our secrets, in our heart of hearts.
For pearlicious obessions collections perhaps, or love notes.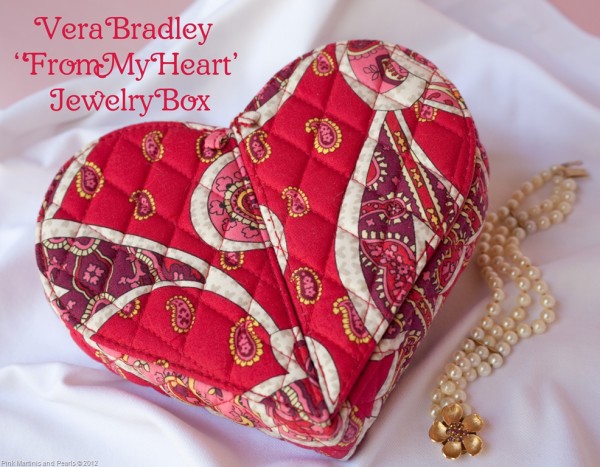 So, … From My Heart…to yours…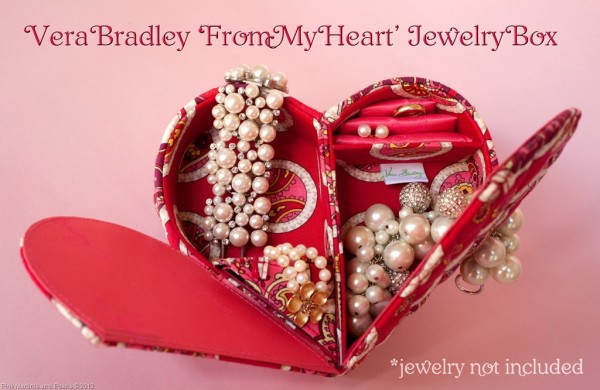 A Vera Bradley 'From My Heart' Jewelry Box Give-Away!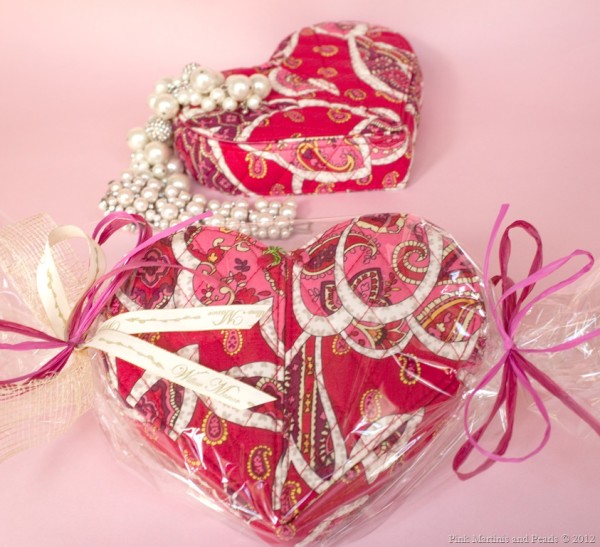 Since I'll be going to Vegas soon for the "Vera Palooza" (my words) or better known as A Colorful Day – The Ultimate Vera Bradley Experience, (yippee!) I wanted to share the Vera love with you in case you aren't able to join us! If you are, please let me know so we can "ooh and aah" together!
I love, love, love my From My Heart Jewelry Box. It has saved me from my nasty little habit of leaving earrings and bracelets all around downstairs. I keep it on my desk which is also downstairs so I'll always have a secret place ready to keep little wonderful things . Where will you keep yours if you win?
To Enter ~
1. Leave a comment! 🙂
You must be a follower or email subscriber of my blog or let me know you are a new follower and leave a comment.
I'm grateful and appreciative of my followers and I feel they deserve the best chance to win!

For Extra Entry Chances To Win ~
Extra Entry #2 ~ Post about this Give-Away on your blog with a link back to this post.
Extra Entry #3 ~ Tweet or Face Book about this Give-Away with a link back to the Give-Away.
*All entries must be left on separate comments.
*Give-Away sponsored by me.

Give-Away ends Saturday, April 7 at midnight, pacific time
Good Luck & Happy April!
The Give-Away has ended. Thank you for playing along. 🙂