One thing that worked out well in Las Vegas was not making reservations for dinner. Without them, seating was only available after 10 o'clock which left the other option – to sit at the bar. Often times I prefer the bar view because it's where the action is and the bartenders are usually very nice and generous with recipes and samples of exotic drinks left in the shakers.
In our room, before we ventured to the casino level for dinner, I saw a hotel advertisement for Bobby Flay's Mesa Grill where we were staying. What caught my eye was a pink cocktail. You know what that meant – a cocktail quest and a trip to Mesa Grill!
Sitting at the bar, I asked our bartender what was the cocktail I saw on TV. Turns out it was a Mesa Grill signature drink called – the Prickly Pear Margarita and he shared with me how to make it.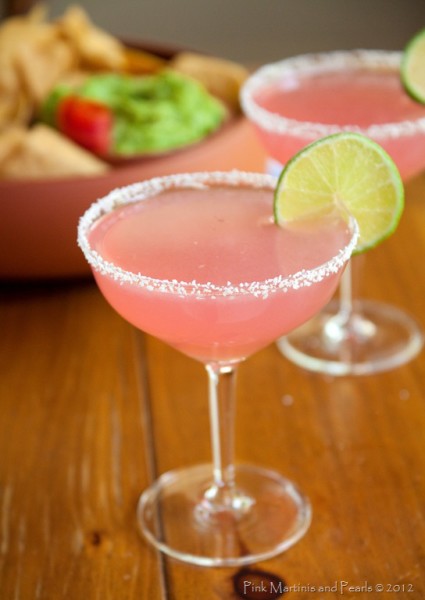 Of course, I had to make sure they were as yummy as they looked. After one sip I knew. Two prickly pear margaritas later, I was absolutely convinced and… you're welcome.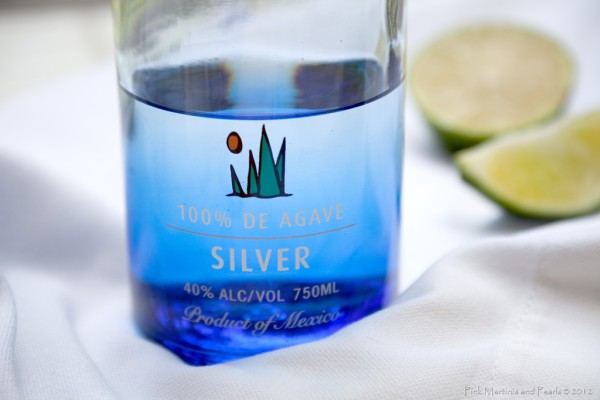 The base is a regular margarita – silver tequila, fresh lime juice, either Cointreau or triple sec and prickly pear syrup which gives the cocktail it's pretty pinkness.
Prickly pear syrup is made from the prickly pear cactus flower. They grow locally and around the southwest.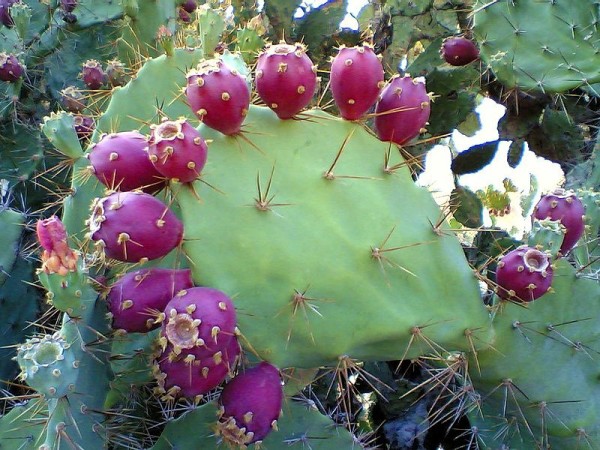 I found prickly pear syrup at BevMo. It was very inexpensive. Because it's a syrup, the drink will be sweeter than a regular margarita but I added a little more lime juice to soften the extra sweetness of the syrup.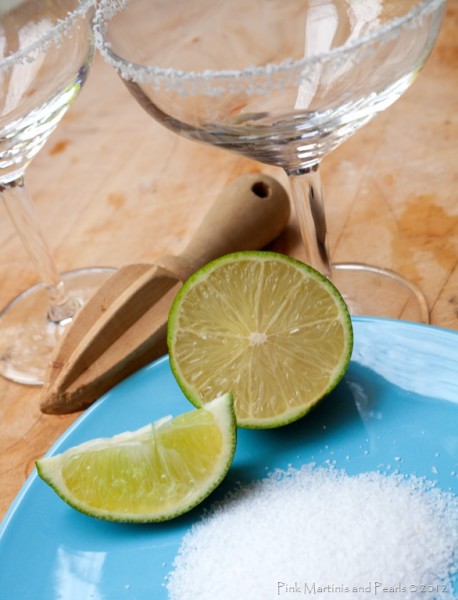 To taste the difference between the cocktail made with Cointreau or triple sec, I decided I had to make two batches to compare. Such a sacrifice.
The color was the same since both Cointreau and triple sec are clear orange-flavored liqueurs. Cointreau is a premium orange liqueur and triple sec is considered a mixer syrup. They are different in intensity but both blend equally well in this drink.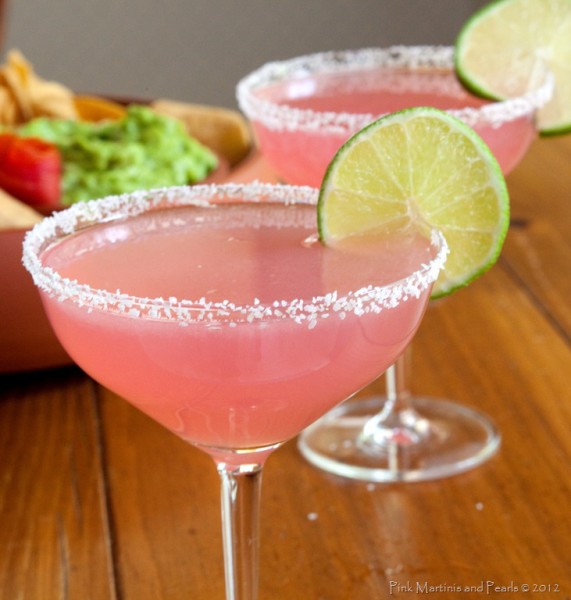 The results – the cocktail made with Cointreau was more tangy, more sweet and sour. It was my favorite of the two. My husband preferred the milder version made with triple sec.
At Mesa Grill the cocktails were shaken with ice then served on the rocks in old-fashioned glasses. I decided to shake and pour neat into a martini glass to get the optimal in pink presentation.
Wouldn't these cocktails be pretty for a luncheon or a baby shower (sorry, mom-to-be). The baby word scramble game would be a heck of a lot more lively that's for certain! For a baby boy shower I'd substitute blue Curacao for the prickly pear syrup which is also an orange flavored liqueur. Such a versatile cocktail, no?
Serve the prickly pear margaritas with tortilla chips and guacamole and you've got dinner tonight in this empty-nester's house. Combine, shake and repeat.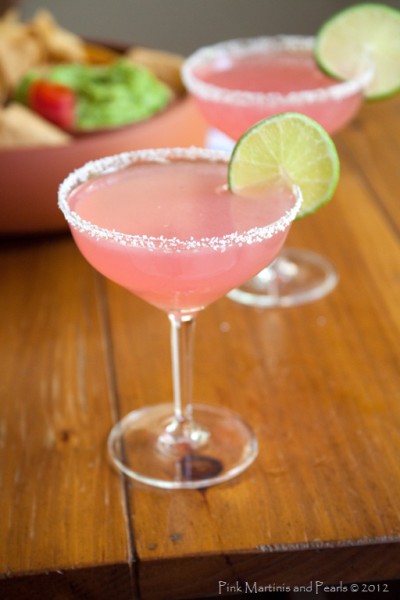 Prickly Pear Margaritas
Makes 2
6 oz. silver tequila
1 oz. Cointreau or Triple Sec
3 oz. fresh lime juice
4 oz. prickly pear syrup
additional lime juice to adjust tartness/sweetness, if desired
coarse salt or sugar for the rim
Combine the first four ingredients in a shaker with ice. Shake and strain into a martini glass or pour into a old-fashioned glass over ice. Sugared or salted rim is optional.

Enjoy!
If you prefer to take a bite out of your margaritas – here's a link to my Decorated Margarita Cookies Tutorial that shows you how to make them. Have fun!