Recently, I took a cupcake class at Sur la Table in Newport Beach.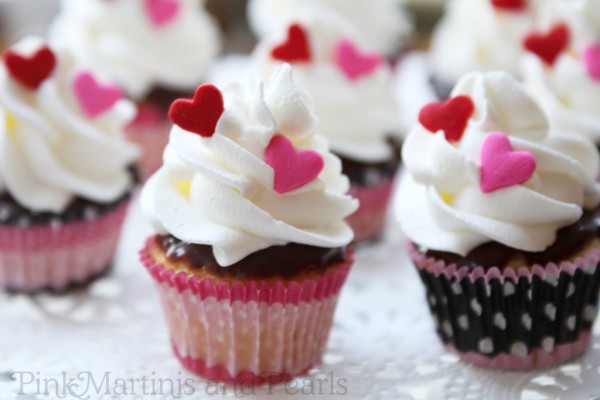 One can always learn something new. For example, did you know there is a higher level of whipping cream other than heavy whipping cream? It's called manufacturer's cream. Restaurants use it. It's 48% butter fat compared to heavy whipping cream's 38%.
When I saw the nice helper pour some into my coffee I didn't stop her. I actually told her to keep on going! That one cup of coffee alone was worth the cost of the class.
I love Sur la Table at Valentine's Day.
I found so many new pink friends to keep me company in the kitchen while baking my own version of Boston Cream Cupcakes (pictured above – recipe to follow next week). A few goodies followed me home to make their way into my kitchen and some are for you too!
One perfectly pink spatula with sparkles!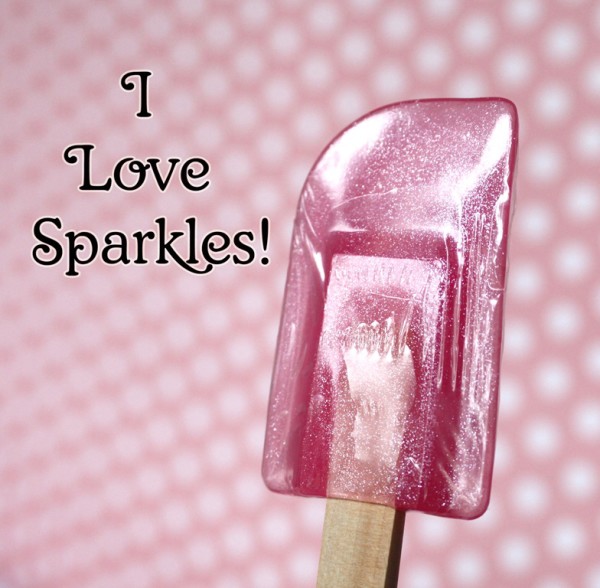 A set of perfectly pink measuring spoons ~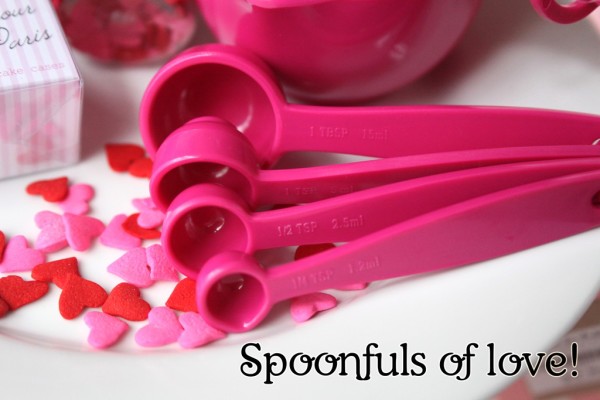 A set of perfectly pink measuring cups ~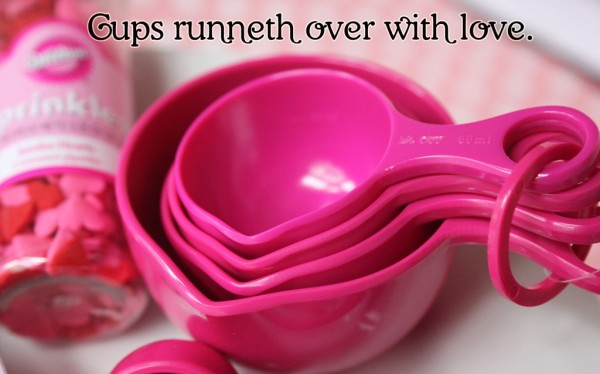 And the perfect finishing touches ~
(I used these for my cupcakes so you could see how pretty your cupcakes will look but these are yours.)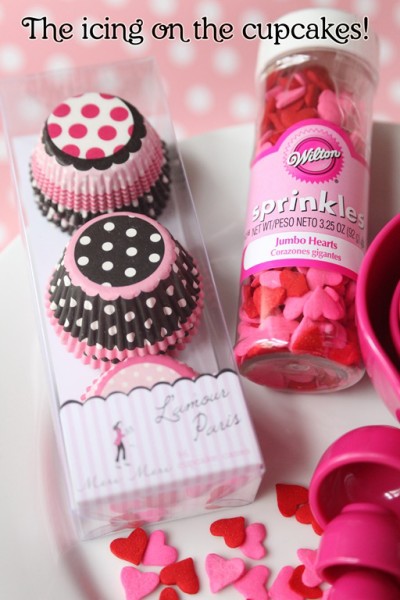 The whole perfectly pink cupcake kit in caboodle ~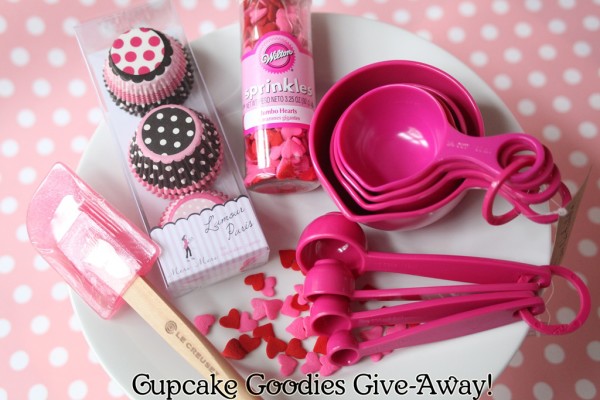 To Enter ~
1. Leave a comment! 🙂
You must be a follower of my blog or let me know you are a new follower and leave a comment.
I'm grateful and appreciative of my followers and I feel they deserve the best chance to win! 🙂
For Extra Entry Chances To Win ~
Extra Entry #2 ~ Post about this Give-Away on your blog with a link back to this post.
Extra Entry #3 ~ Add a photo from this post on the sidebar of your blog with a link back to the Give-Away.
Extra Entry #4 ~ Tweet or Face Book about this Give-Away with a link back to this post.
*All entries must be left on separate comments.
Give-Away ends Friday, January 27th at midnight Pacific time.
Good luck and happy baking!
The give-away has ended. Thank you for joining in the fun.. The lucky cupcake lover will be announced on Monday. 🙂