I've been catching up this week on house and work and stocking up for my next project for an open house in Pasadena this weekend.  I was asked to bring chocolate cupcakes.  If you've been reading my blog this summer you know we got quite a bit of mileage out of our OC and LA County Fair wins with the chocolate cake recipe but for this special get together I have an idea in mind for something more spectacular and showy.
I began my hunt for everything I needed.. 
…Silk fall foliage picks, gold foil, gold covered boards, colored fondant, pumpkin plunger, mini cupcake papers (although I might go gold foil instead), ridiculously large gold dragees which I thought were banned in Cali…. hmmm….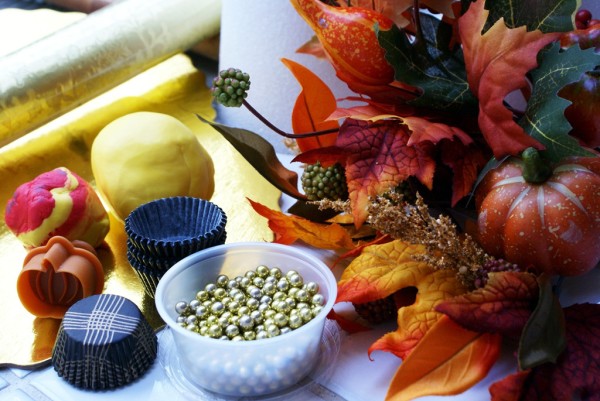 … and tall towers of styrofoam.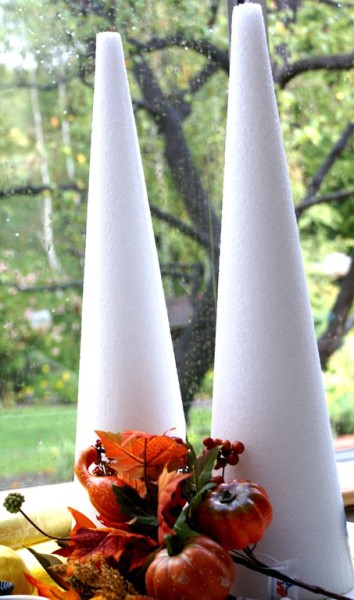 I could have gone to Michaels or JoAnne's for some of my supplies but I drove much farther to my Happiest Place On Earth – Shinoda!  (angels sing)
"Shinoda Design Center is a wholesale floral supply center.  If you have a resale license, business license, documentation with proof of Federal EIN, or you represent a school, charitable organization, or non-profit organization, you can apply to become a member."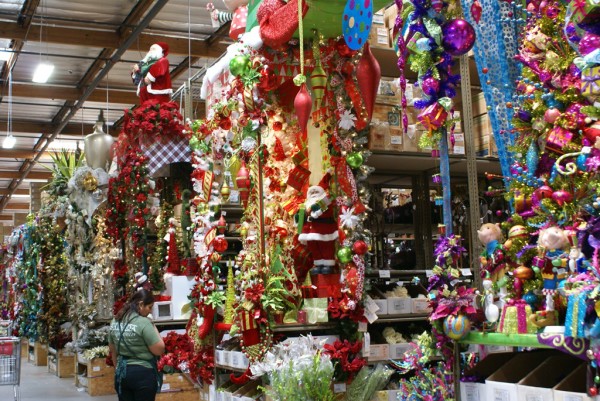 This picture is just a small corner of happiness.  It's a warehouse of wonder!  Aisles upon aisles of floral supplies and silks, baskets, vases, candles, lights, trees, cello products, packing materials, etc. and the ribbon!  Ribbon is definitely a weakness of mine.
I love this place so much I feel like offering field trips for those who don't have a wholesale card just to share the Shinoda love!  Anyone want to go? 
What is also great about having a Shinoda card is that you can use it next door at the OC Flower Mart.  That would be on my fantasy field trip too.
I've always wanted a pink flocked tree.  My idea has been vetoed by three men for the past few years.  Now with two only coming home for school breaks and the third wanting a happy wife, I feel the vote is definitely in my favor.  This may be my year!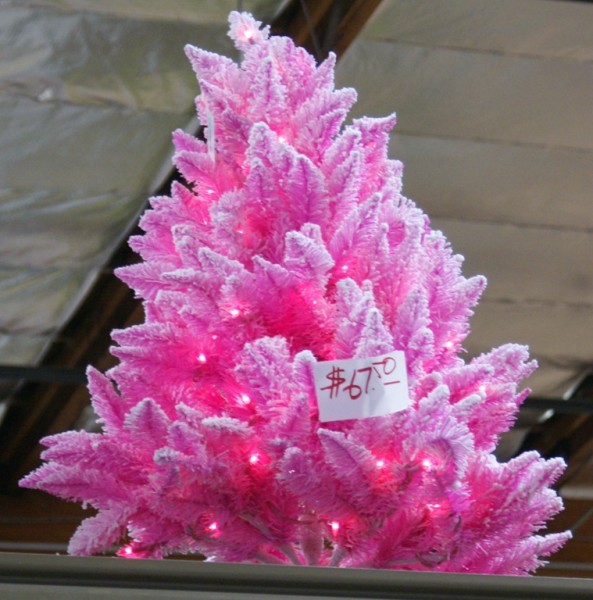 On Monday I'll have a post of the open house cupcake project.  It would be wonderful for any entertaining venue or even to cap off your special holiday dinners. 
In the meantime, have a wonderful weekend, friends!