The team is ready to go. Can you feel the excitement in the air?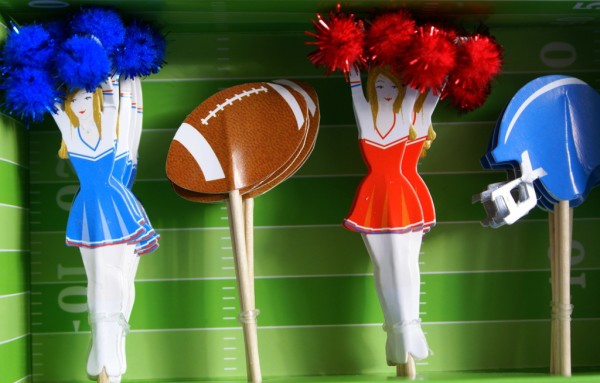 The cupcake wrappers take the field.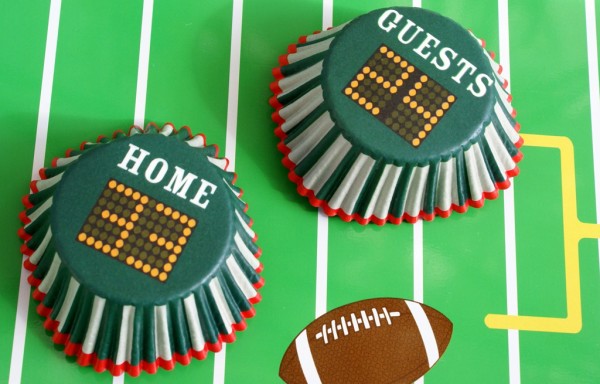 "Touchdown!"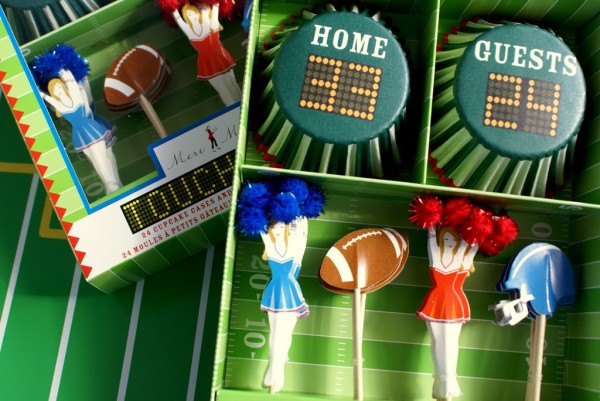 The crowd goes wild!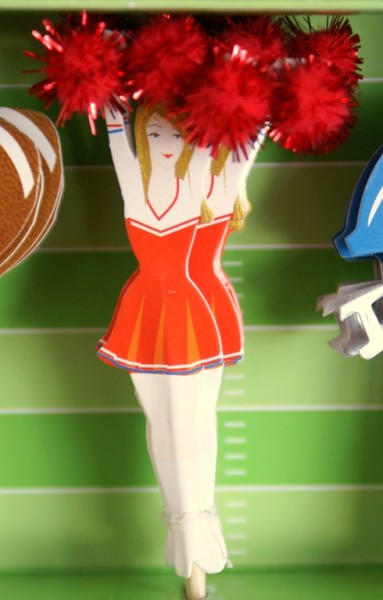 And so did I when I saw this fun and spirited cupcake kit with 24 wrappers and toppers.
So wild in fact, I bought one for myself with no particular party planned and went back a week later and bought another one for YOU!
The kit is sold out on the Meri Meri website so I feel I've really scored big time!
One lucky team player is sure to have a special tailgate or game day party with this cupcake kit.
Here's the rules ~
Points:
Conversion (1 point)– Let me know if you're a PM&P alum follower or a new freshman follower. (You get that don't you?)
Field Goal – Tweet, Facebook, etc., each social media is worth a point.
Touchdown! (3 points) – Bring a new member to the team! Got a friend that would like to be added to the PM&P roster? Have them leave your name in their comment and you get an extra point. It could be the extra point that's needed for you to win the game!
Notes from the coach:
Yes, I know my points aren't commensurate with a real conversion, field goal or touchdown. If they were I'd be counting entries until the stadium lights went off. The names are just for fun.

You must leave your contact info in all your entries.
The game will be played until the clock runs out on Sunday, October 9, 2011 at midnight Pac 12 (USC) time and the winner will be chosen and posted in the Monday morning quarter back session.
"Go! Enter! Win!"
I'll be cheering for you!
The give-away has now ended. Thanks for playing along.