When I found out Kate Spade was introducing lip color I was very excited to try it.
I ordered 3 colors – Fuchsia Fete; Adventurous Red & Pop Art Pink.
I loved the packaging.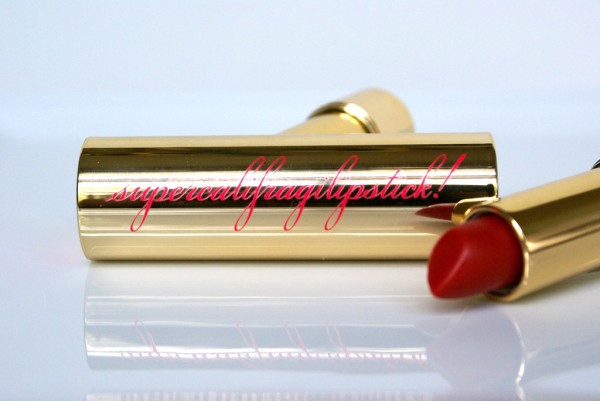 With the spring loaded case.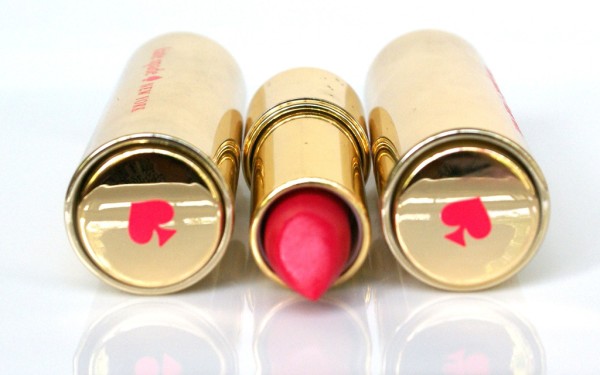 In fact, when I opened the boxes the lipsticks sprang open. Surprise! I eventually would have figured out how to open the case but it was a nice introduction.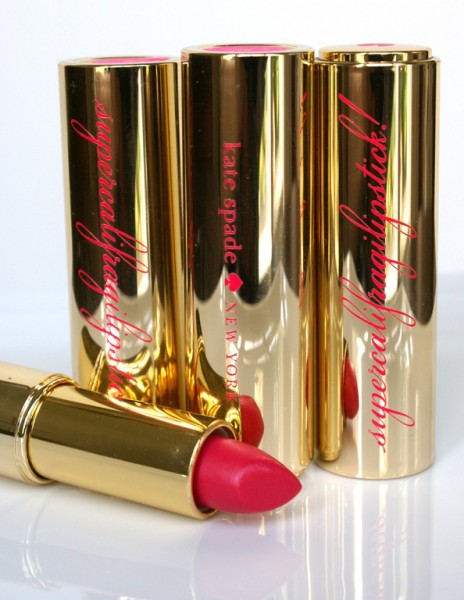 But when you like the packaging over the lip color it's a sign it's not destined to be a long term relationship.
The Pop Art Pink is a very warm color that I would classify as coral.
Adventurous Red is a true cool blue-red with a deep tone. I'm warming up to this color but for me it needs to be paired with a gloss for more va-va-va-voom.
Fuchsia Fete is a purple-pink, pretty and brighter.
There is also a forth color, Bashful Blush which is more nude but I did not purchase it.
As for the characteristic of the formula, I found it to be more like a colored lip balm than a lipstick. It didn't lend itself to giving a lot of definition on the lip line and I was disappointed in the lack of color intensity as they looked like they would have offered more. If you like a very light formula, you will we pleased. If you like a little more punch of color, like me, then this may not be enough color for you.
I do love Kate Spade and I own many products in her line and I so wanted to love this too but for now I'm keeping an open mind for future colors and formulations.