I had the honor of designing and creating decorated cookies for a beautiful vineyard wedding in Sedona this past weekend.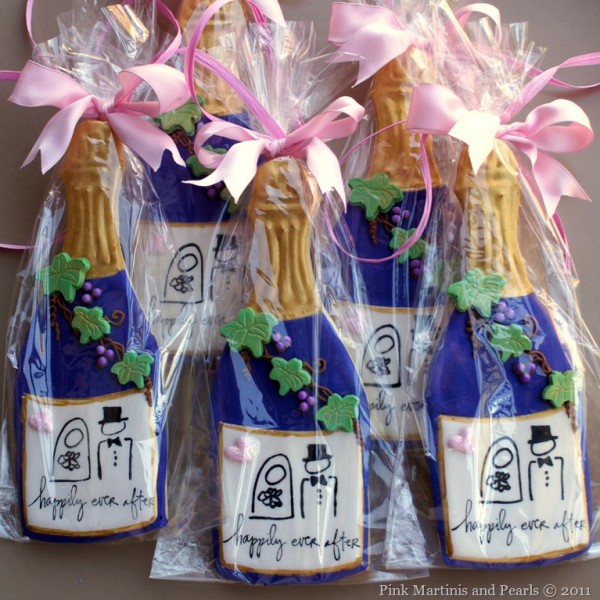 My time in the kitchen was made even more special since it was my nephew's wedding.
I love making cookies for people I know (and love). I think of them the entire time from sketch to the tying of the ribbon. How lucky can a baker girl and auntie get?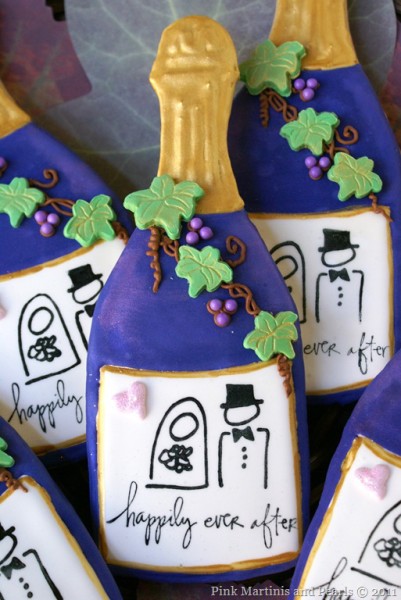 The destination wedding location was unique and lovely and not at all what I expected to see in Sedona especially after hiking the red rocks to the Boynton Canyon vortex earlier in the day before the rehearsal dinner. See the rocky tower to the right?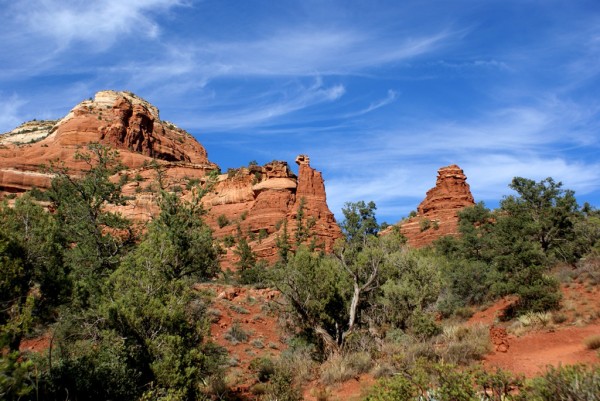 We made it!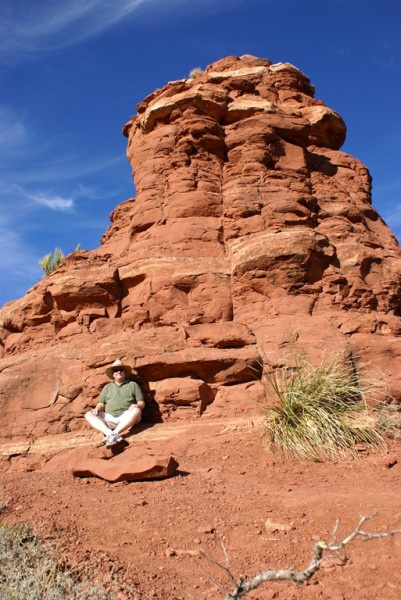 People asked me if I felt anything at the vortex. I told them, yes – I felt how out of shape I was and how sunburned I got but it was beyond gorgeous.
Later that Friday evening, we took a short drive out of town to a different terrain.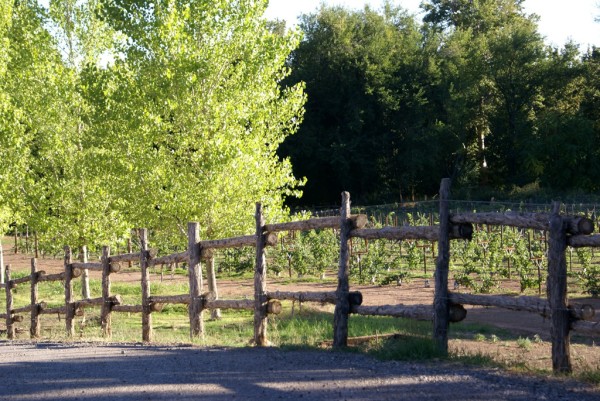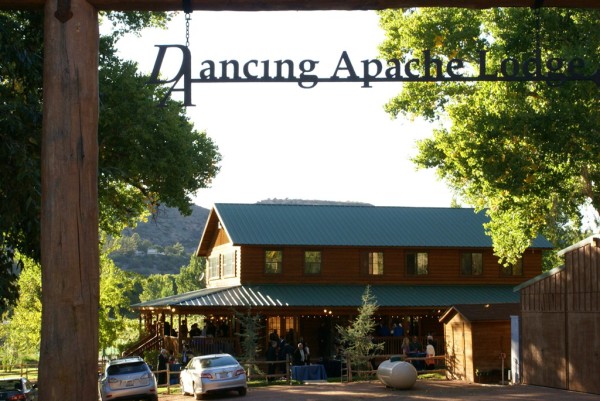 All the wedding festivities would take place at the Dancing Apache Lodge. The lodge, vineyards and surrounding property belonged to the Johnson-Wendall party for the weekend. It seemed a thousand miles away from the world and the desert.
The rehearsal dinner which included 50 guests was held down by the pond at sunset amid glowing lanterns and candle light. Sally, the groom's mother and my SIL, dressed the night in magic with rustic fall wreaths on the tables and hurricane glasses in various sizes.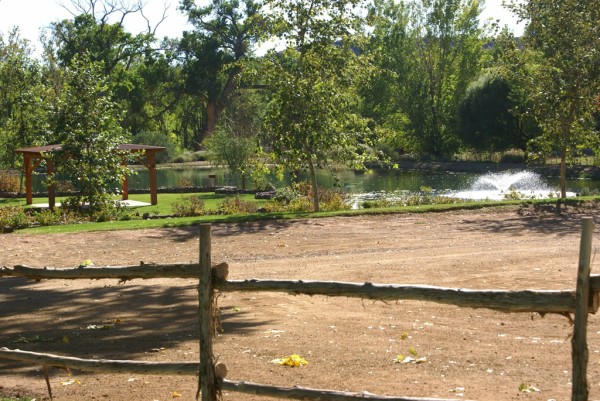 The warm feeling of rustic elegance touched every wedding detail.
From the boutonnieres ~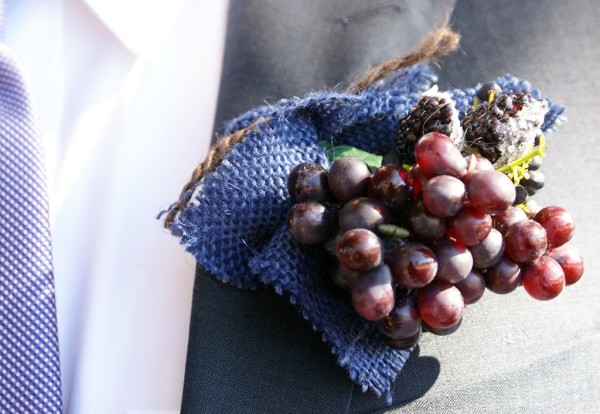 To a fun game to play during cocktails after the ceremony ~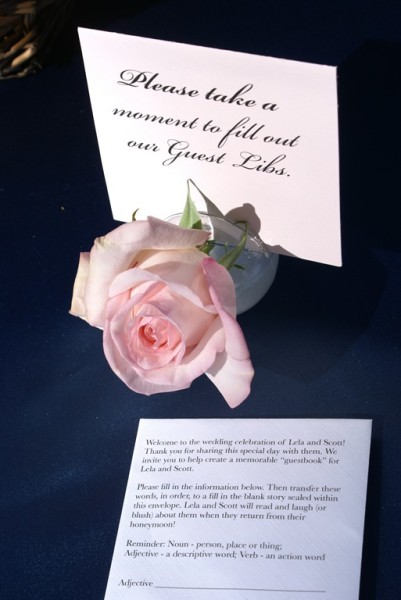 … and for the children, a wedding themed activity book.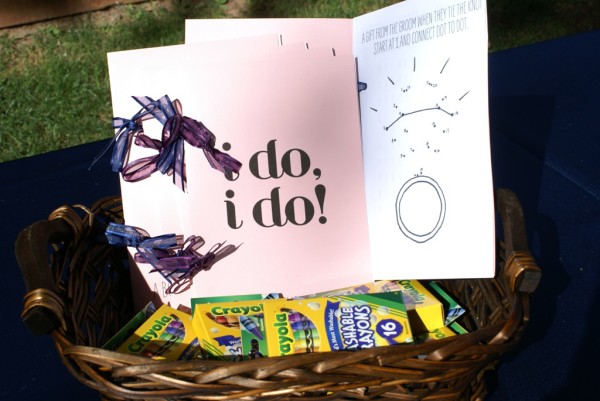 The very creative bride and groom made wine charms that sparkled which also provided guests with their table number.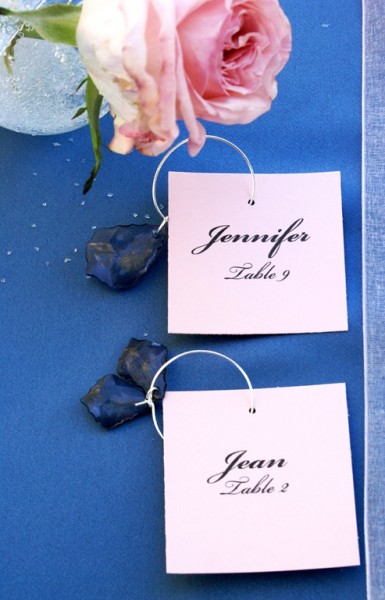 Before the wedding ceremony, guests gathered leisurely on the wrap around porch at the lodge and on the lawn.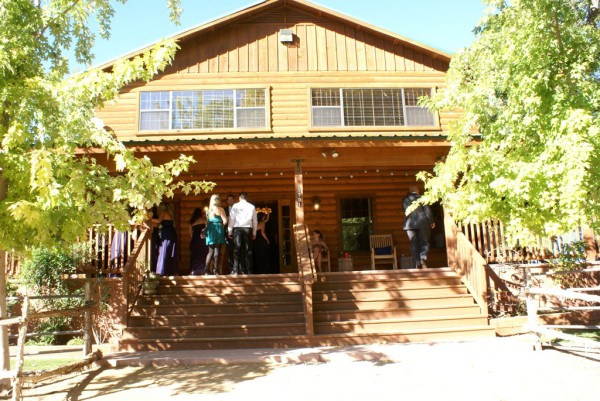 The groom's parents, Randy and Sally.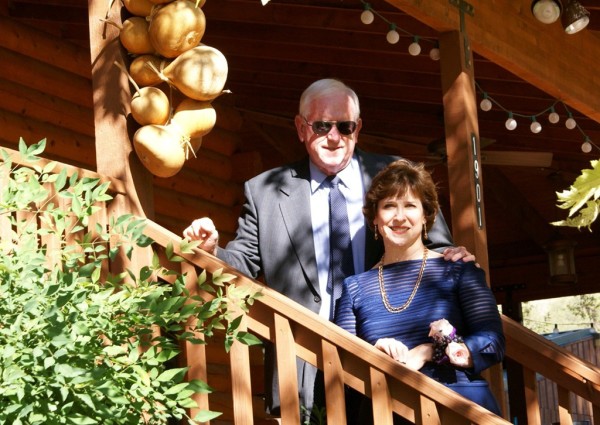 The lovely Leah.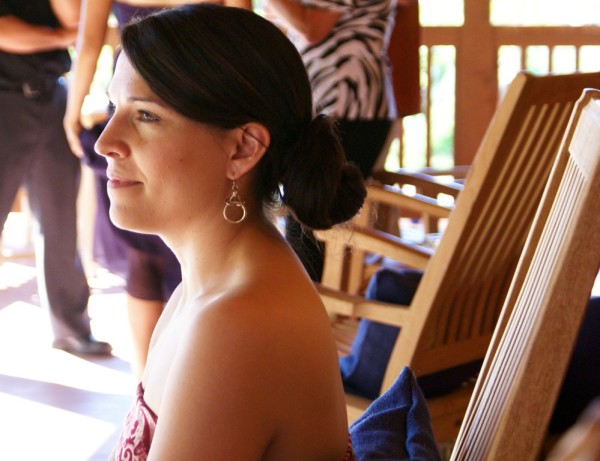 The bar was set up on the unbelievable porch where the groom's home brewed pumpkin spiced beer was served to guests along with wine from Randy's college friend's vineyard. Bocce ball and other lawn games ensued behind the lodge.
Satin navy clothes draped over cocktail tables dotted the creekside lawn.
A single elegant flower and blackberry in a mercury glass votive adorned each cocktail table.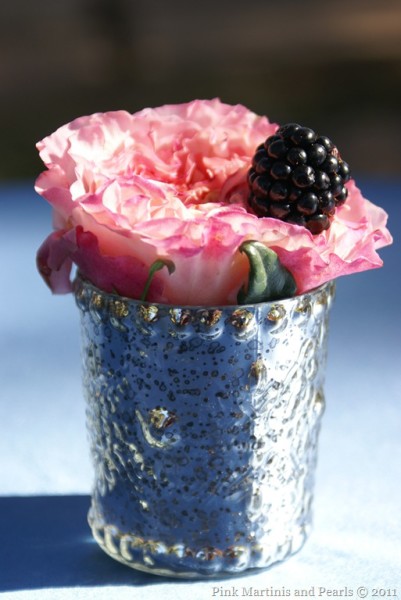 With the late afternoon wedding about to begin, the guests walked over to the vineyard area where the talented groom, Scott, made the arbor for the ceremony. What a memorable keepsake for their garden at home.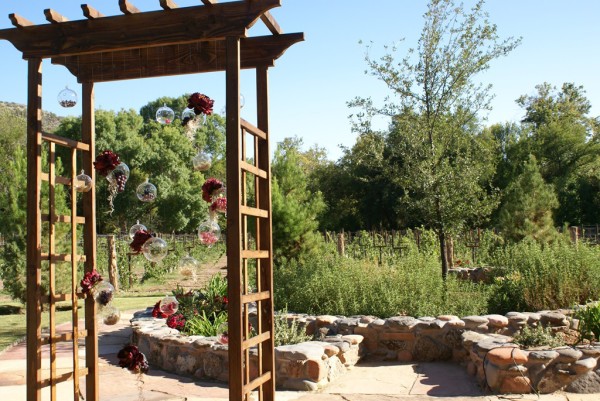 It was decorated with hanging glass bubbles, flowers, grapes and moss.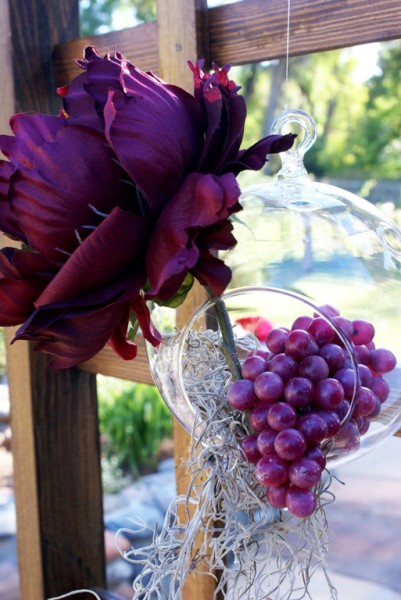 With the acoustic guitar playing, it was time for the ceremony to begin and for everyone to take their seats.