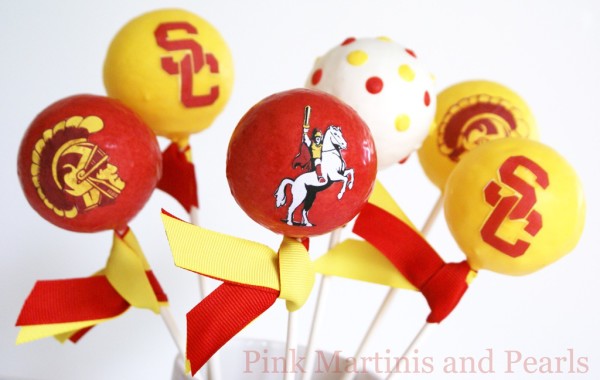 I love tailgate parties and cake pops are a perfect treat to bring along.
I guess it's pretty obvious where my allegiance lies.
There are so many recipes and instructions for cake pops on other blogs and websites and of course there is the Queen of all Cake Pops, Angie at
Bakerella
so I'll just show you what I came up with for my decorations.
I made my pops a little larger so I could have a larger surface area to place the edible images on. I like the larger size. They're a touch less dainty for the guy tailgaters and they make a nice display.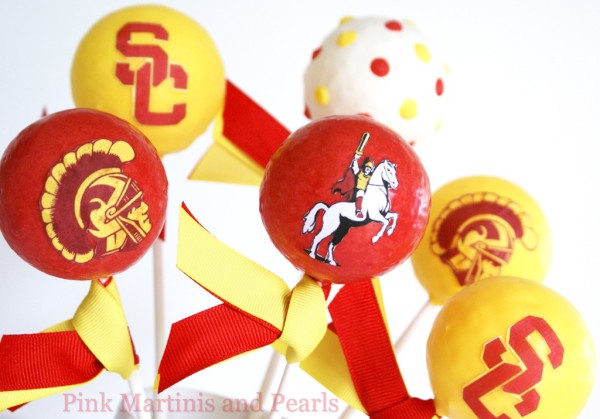 To hold the pops upright, I placed them in a school mug filled with rice. I then covered the top of the rice with shredded paper. It makes for a very sturdy base that is bottom heavy.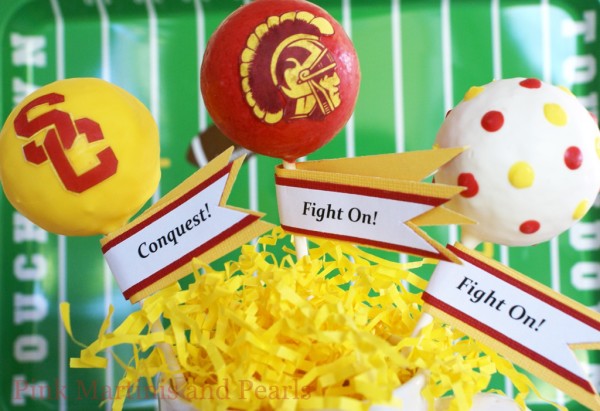 The images? They're made from
edible paper
printed with edible ink on a Pixma printer I use solely for this purpose. The paper works like regular printer paper and cuts easily. There is no backing. I "glued" the cut-out image with a very thin spread of piping gel applied with my finger.
I know not many people have this set up but a simple stencil can be traced from a downloaded image and painted over with candy coating or you can buy the edible paper and draw your own images or draw directly on the cake pops with edible ink markers. I like
Americolor
gourmet writers. Or make it super simple and colorful with polka dots.
Do you like polkas dots? I love them!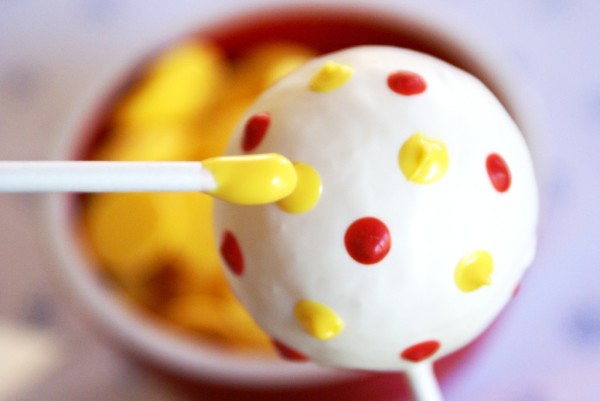 They're made by dipping an end of a lollipop stick in the candy coating. If they get a little pointy peak on them let them set until hardened and then rub your finger over the point. The heat from your finger will smooth them out.
I wanted flags on the sticks so I made some tags with well known 'SC lingo.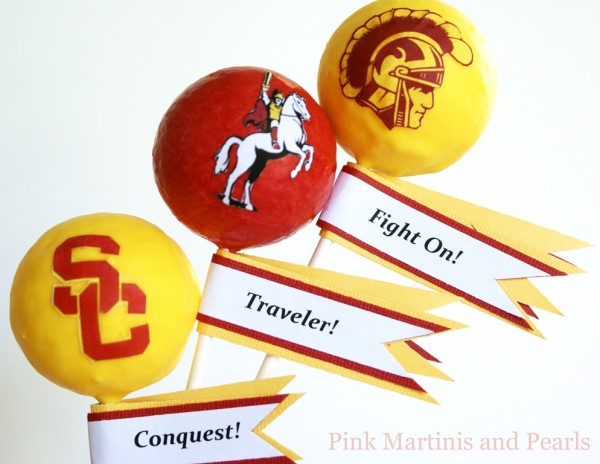 Ribbons are an easy way to add more color and texture too.
Cut two identical strips of ribbon. Place the color you want closer to the cake pop on top. Make a loop.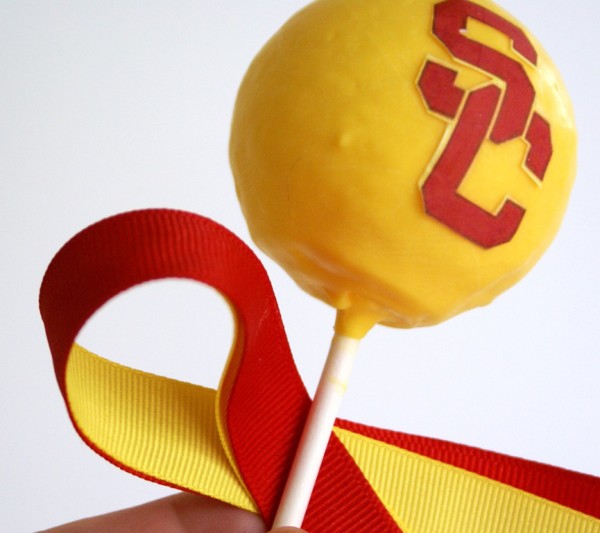 Bring the loose ends of the ribbon through the loop and pull tight.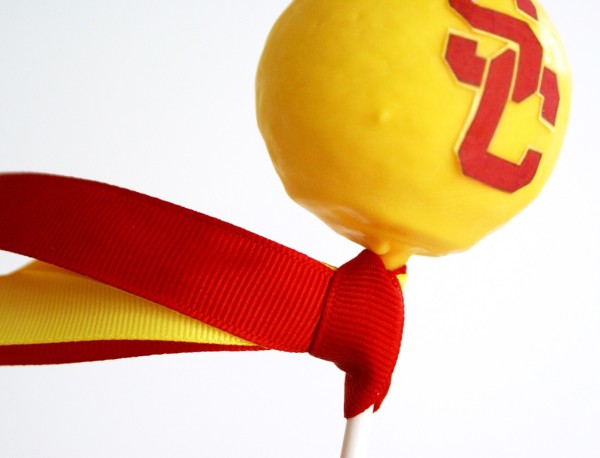 Trim the ends at an angle. Now you have ribbon flags!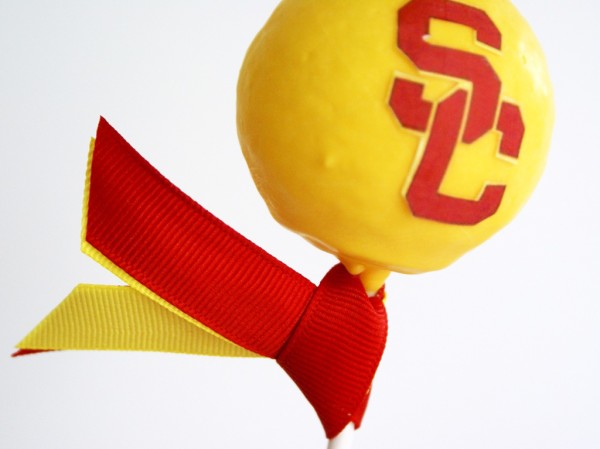 So, what do you think? Would collegiate cake pops get your tailgate party on the scoreboard?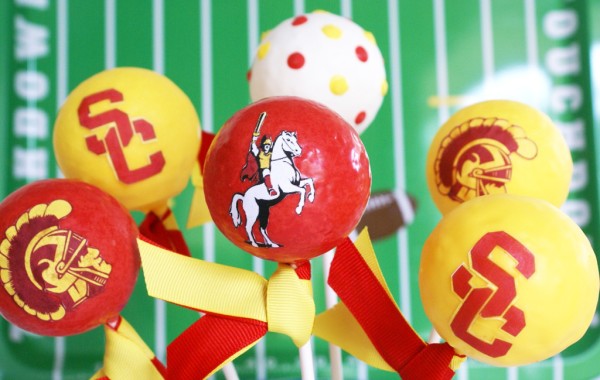 Fight On!
On Wednesday, I'll be kicking off a Meri Meri cupcake kit give-away with a tailgate theme. I hope you'll get into the game!
For more USC Cake Pops, click HERE!
Need some edible images for your team's cake pops?
Send me an email and we'll talk. 🙂