What's your favorite childhood summertime memory?
Mine was of nights spent on our street playing kickball, roller skating, playing handball against the side of the house and riding our bikes. We'd sing "Leader of The Pack" as we imagined our bikes turning into motorcycles- "Vroom, vroom, vroom!"
One by one we'd hear our respective moms calling our names from the front porch and we knew it was time to come in. I don't think moms do this anymore. It would be against the CC&Rs nowadays. I remember staying out until 9 PM one night!
A summer's night ritual was my mom getting out the Osterizer to make chocolate malts. We didn't have them often so when we did they were special. What was also special were the "malt glasses" that only appeared at the sound of the purring blender. When we saw the crackled green glasses we knew we were in for a treat.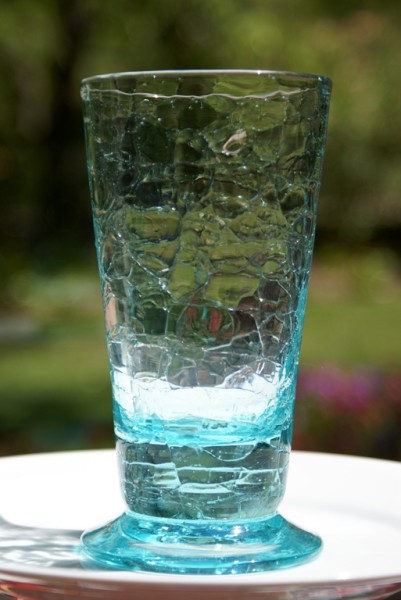 I learned by watching. A dash of milk, a couple quick pours of the chocolate syrup from the can and a few big spoons of malt powder provided the base of the concoction.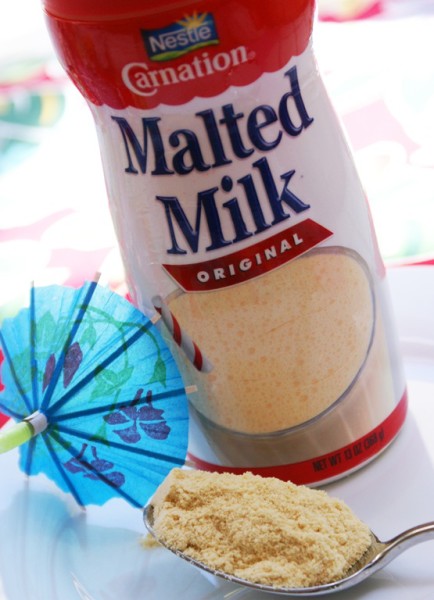 The ice cream would be so hard it would bend the silver spoon upon scooping.
When I came home from college one summer I decided to take physics at our local junior college, as community colleges were called back then. Four of us from USC thought it we would take the summer course and save some money from the regular year's tuition. I needed help from the start and one of the SC guys offered to tutor me… nightly…. since he first tasted my mom's malts. I think perhaps he wished his malt would be accompanied with a chance for a date. I decided to keep our relationship at the malted level.
Making a chocolate malt isn't rocket science and thankfully doesn't take knowledge in physics.
Here's a basic recipe to get your engines started or at least a summer tutorial underway. 🙂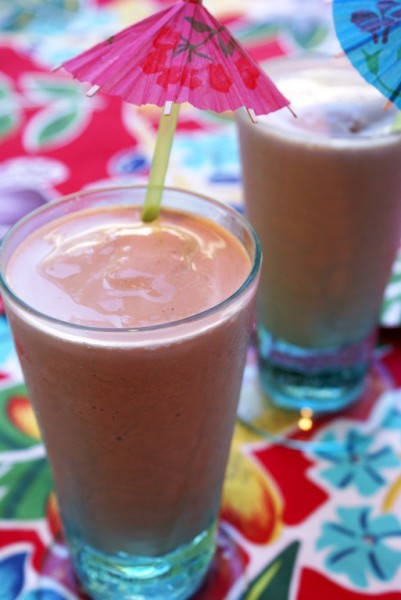 The Best-Ever Chocolate Malts
1 quart to a half gallon of vanilla ice cream
1/3 c. milk
1/4 c. Hersey's chocolate syrup (or a couple long squeezes)
3 heaping Tbls. malted powder
To a blender add milk, chocolate syrup, and malt powder. Blend.
After the mixture is blended, add scoops of vanilla ice cream and blend again. If you want more malts and want them thicker, add more ice cream or you can add more milk for a thinner consistency, more chocolate and/or more malt powder to intensify the flavor.
Tip: After some time in your pantry, the malt powder might harden up a little but it is still good. Blending the powder with the milk and syrup will break up any lumps.
Also, using regular vanilla ice cream allows the true malt flavor to come through. Vanilla bean ice cream competes with the malt flavor and I don't recommend it. Of course you could always make a "shake" which is the above recipe without the malt, but why would you?
Serves – 2-3 or 4 depending on summer college course taken and tutorial needs.