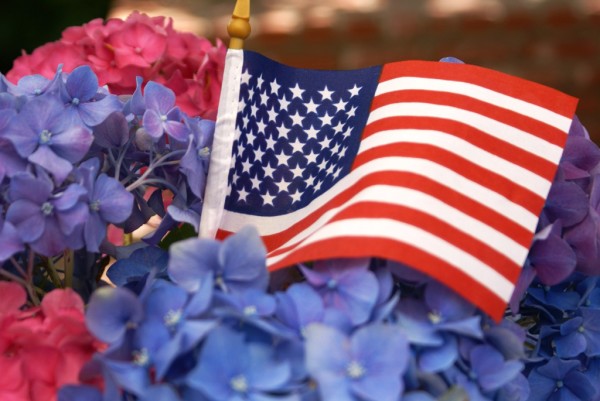 We gathered for a happy, relaxed time together.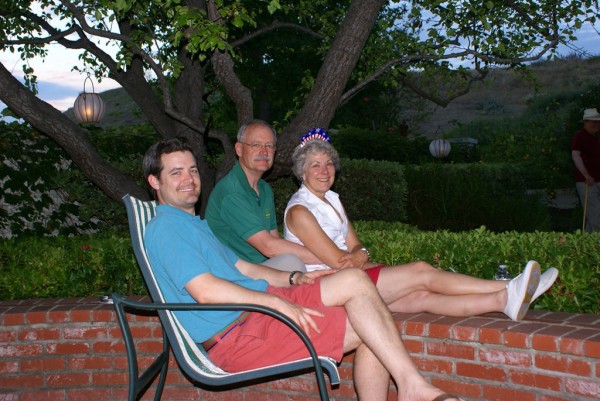 The lanterns and bunting were hung in place.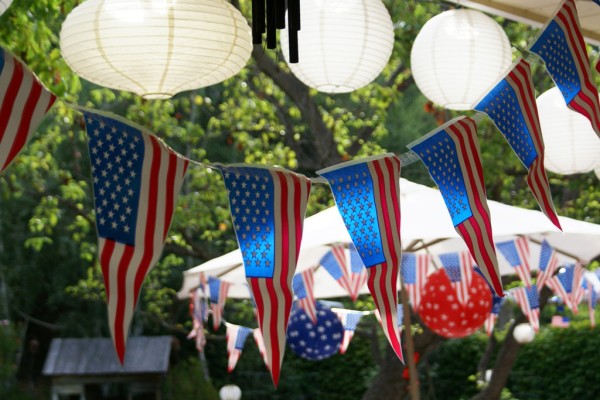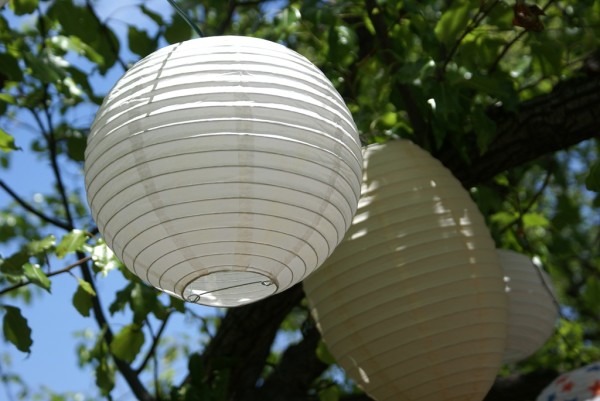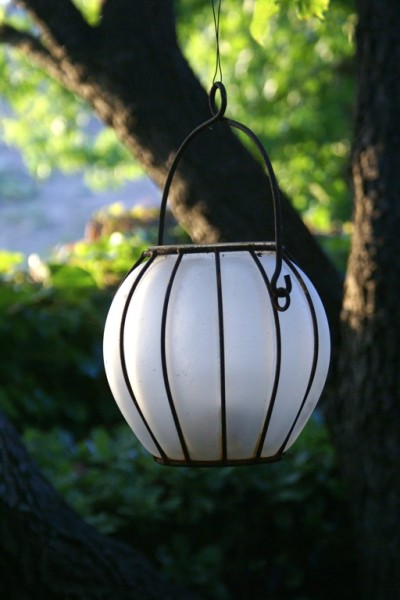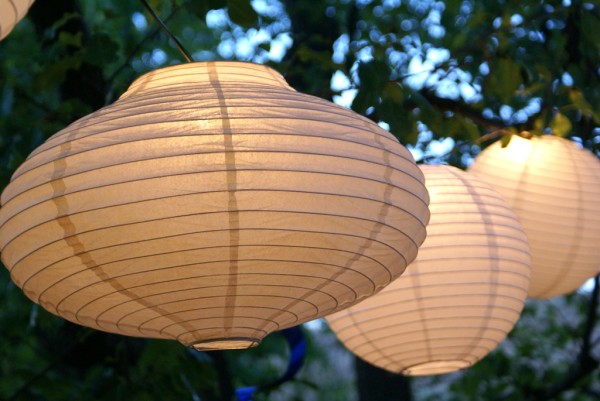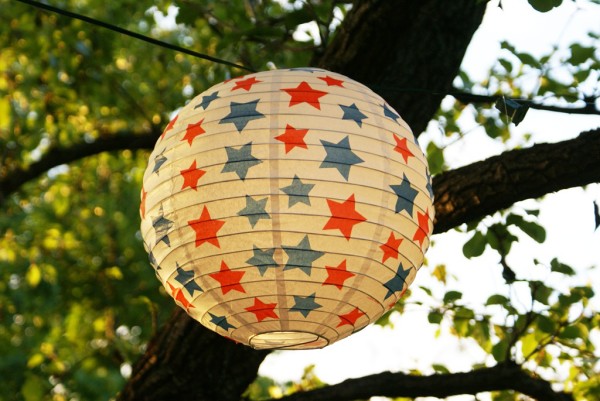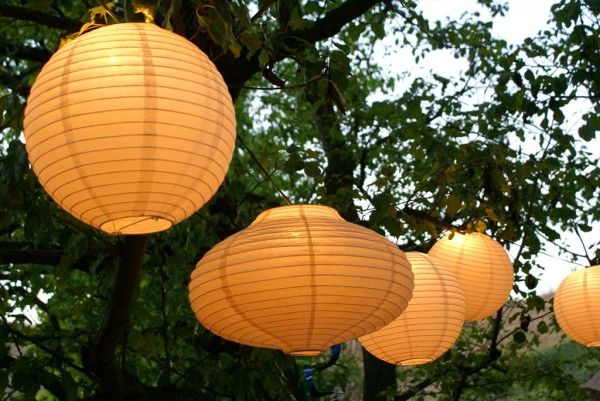 Party favors for everyone!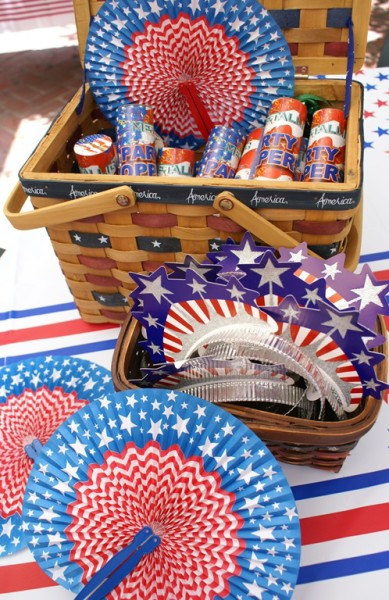 The vintage mid-century bottle opener was also invited to the party. It was tied onto the drink tub with a festive ribbon.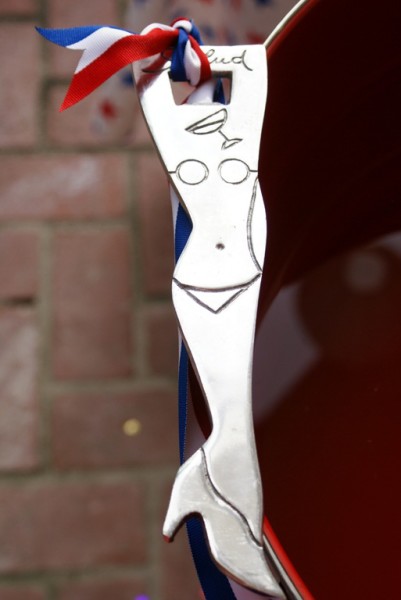 Several croquet games ensued. There were some very impressive wicked wicket shots and who knew croquet could become a contact sport!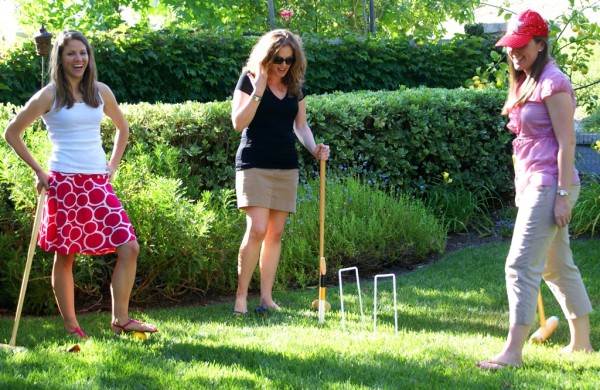 And of course there were plenty of frozen red, white and blue daiquiris.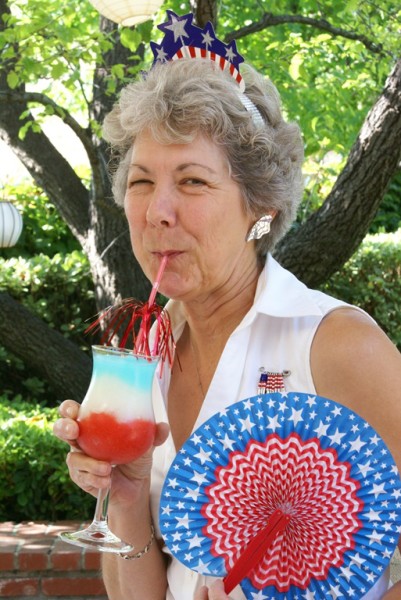 I thank my lucky stars (and stripes) for such loving, giving and wonderful women in our lives.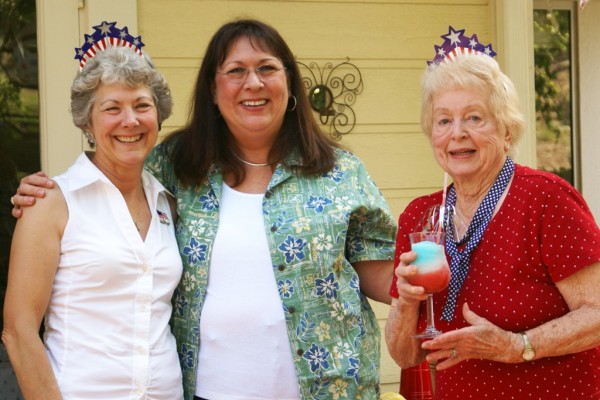 There was even reason to celebrate in the garden. As they say, corn should be "knee high by the 4th of July."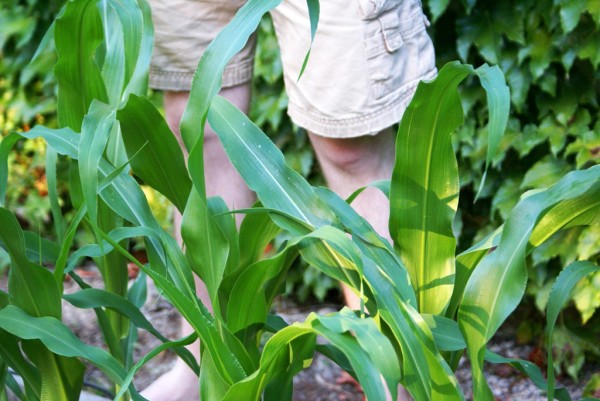 The night before we were busy making 4 types of ice cream. Pistachio, peach, vanilla and to honor Pop whose memorial service was on the 1st, his famous pineapple sherbet. It's unforgettable. Like him. 🙂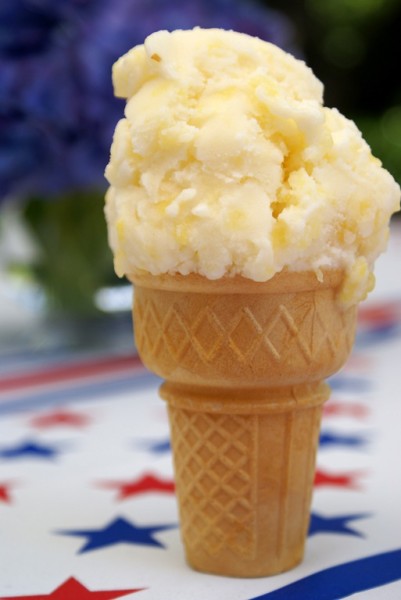 Hope you had a star-spangled day!