I want to spread the rolled textured fondant-on-cookie love so I contacted Autumn Carpenter whose cookie cutter texture set I used for the wedding cookies. She has generously offered the give-away winner a cookie cutter textured set of their own choosing from her website.
Here are just a couple available.
This is the set I used. The Wedding Cake Set.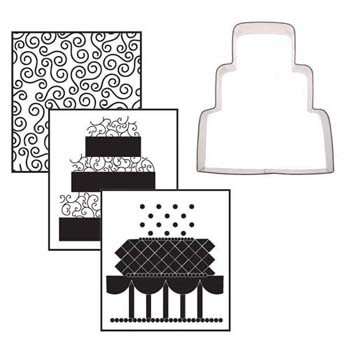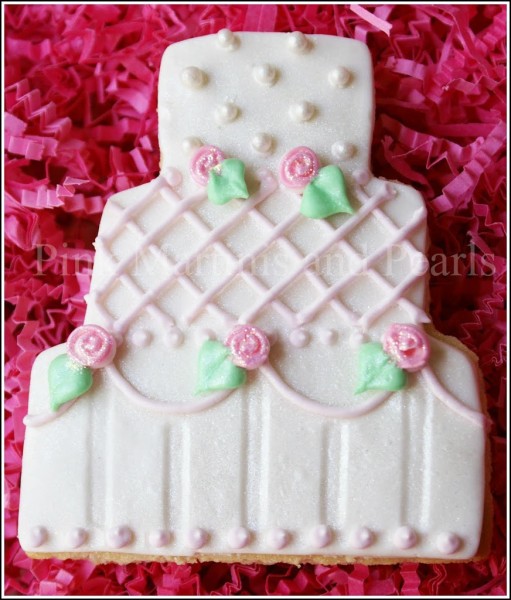 Here are some posts I wrote about working with the Wedding Set this past spring and about working with the textured sheets.
Embossed Fondant Wedding Cookies
Lamb Cookies
I love the Sports Ball Set.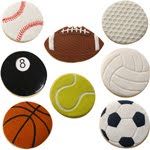 I sure could have used this when my guys were playing soccer and baseball.
How cute would golf ball cookies be for Father's Day or the tennis ball for a Wimbledon party? I'm visualizing bright pink tennis balls for the ladies tennis club, cello bagged, with a tag with the club's logo printed on it, tied with pretty ribbon or school colors.
Uh-oh. I think I'll have to buy this set myself.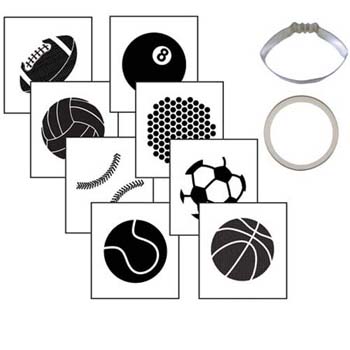 Autumn also offers instructional videos that are very helpful in learning how to work with fondant.
Fondant has come a long way, baby, since when I first made it and used it years ago. I also learned by trial and error the Satin Ice White that I use comes in both Vanilla and Buttercream flavors. There is a HUGE difference in taste although the color is the same. I will only use Buttercream. It tastes great. So much so that I find myself taking a nibble here and there. Hmmm. Maybe I should use the Vanilla.
Don't let fondant intimidate you.
It's easier to work with than pie or cookie dough and you reuse the scraps over and over again.
Rolled textured fondant on cookies is the perfect place to learn!
To Enter ~

1. Go to Autumn Carpenter website,
pick out what cookie cutter textured set you'd like and leave a comment and your contact info!

You must be a follower of my blog or let me know you are a new follower.
I'm grateful and appreciative of my followers and I feel they deserve the best chance to win! 🙂

For Extra Entry Chances To Win ~
Extra Entry #2 ~ Post about this Give-Away on your blog with a link back to this post.
.
Extra Entry #3 ~ Add a photo from this post on the sidebar of your blog with a link back to the Give-Away.
Extra Entry #4 ~ Tweet or Face Book about this Give-Away with a link back to this post.

*All entries must be left on separate comments.
Give-away ends Sunday, June 5 at midnight, Pacific.
Good luck and happy baking!
The give-away is now closed.
Congratulations to entry #13 – Miss Sweet Tea.
Thank you for playing along! 🙂