Can you guess which founding father these cookies represent?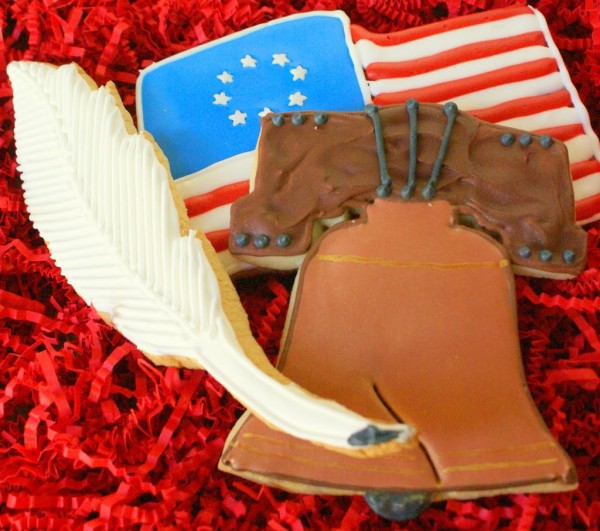 Here's another hint…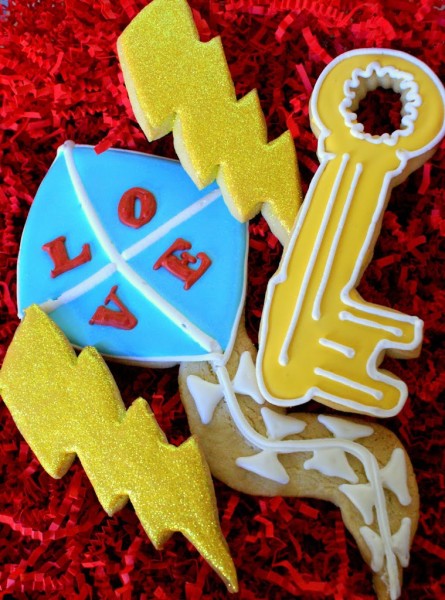 I bet you're getting warm.
What about if I added bifocal glasses?
Over the past few years, I am personally thankful he invented these.
I could not decorate cookies without my 'cheaters'. 🙂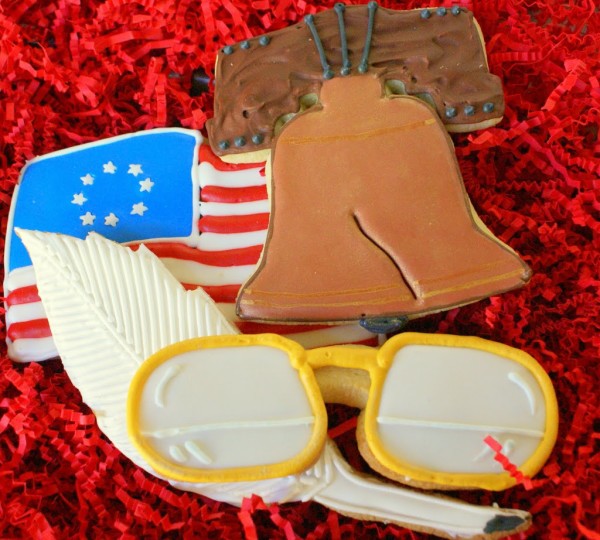 Here's all the clues together.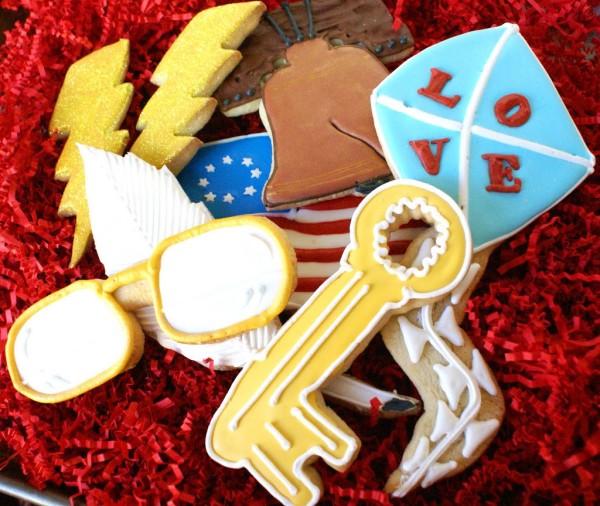 If you guessed Benjamin Franklin, you're right!
Bowers Museum in Santa Ana is having an exhibit of his personal items and it's a wonderful trip for kids.
I made quite of few baskets of cookies for sponsored give-away tickets from Bowers. The cookie baskets accompanied the tickets. I think Ben would have enjoyed a cookie or two himself!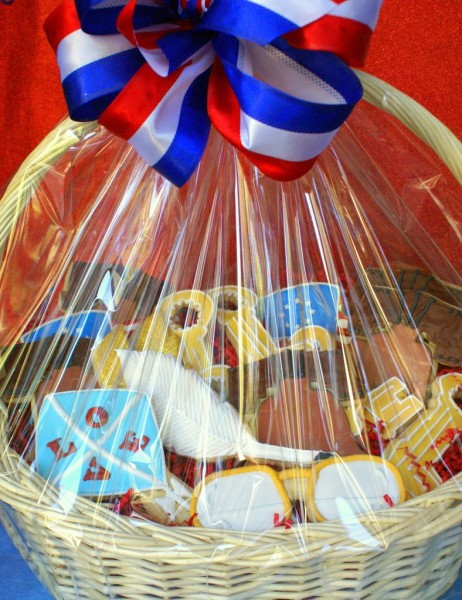 Wishing you a revolutionary week, my friends!