This past weekend I was making some sample Valentine's Day cookies and I needed very straight lines to create a dotted Swiss look.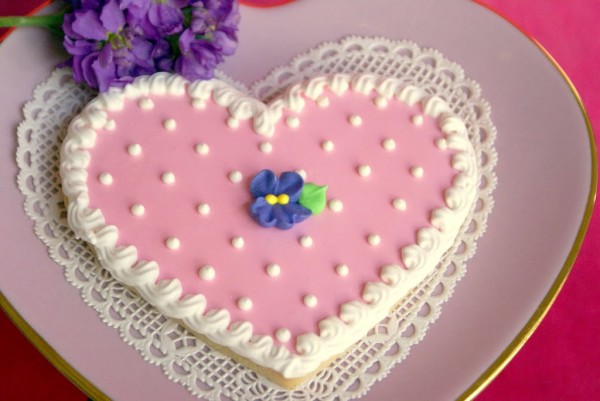 First, I thought to use a ruler marking the cookie with an edible pen but using a ruler is cumbersome and I didn't want hard contact on the cookie. I decided to place a string over the cookie and secure the ends with tape on my pastry board. The string acted as my guideline. For every new row of dots I slid the cookie up each time.
Not a fancy trick but it worked for me. 🙂
Have a terrific Tuesday, friends!