I have an easy dessert decoration to share with you for New Year's Eve.You can make any round dessert look like a clock by using candy coating chips.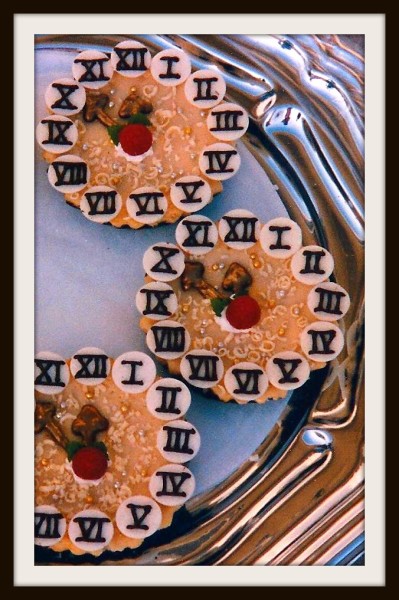 I made individual Kahlua cheesecakes with an Oreo cookie crust in fluted tart pans with removable bottoms but any dessert will do.Turning over the coating chip to the bottom side gives a nice flat surface to pipe Roman numerals on.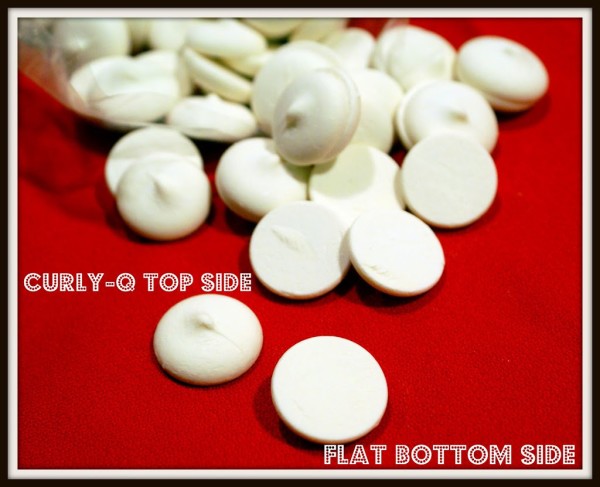 The hands of the clock were made by piping coating chocolate onto waxed paper and let to set. When they were hardened, I took gold luster dust and brushed it on.
Sorry I don't have a photo but I think you get the idea.
Small chocolate 'confetti' curls were made by shaving additional coating chocolate chips with a vegetable peeler and then sprinkling them on top of the cheesecake clock face.
Gold and silver dragees gave it an extra glam touch.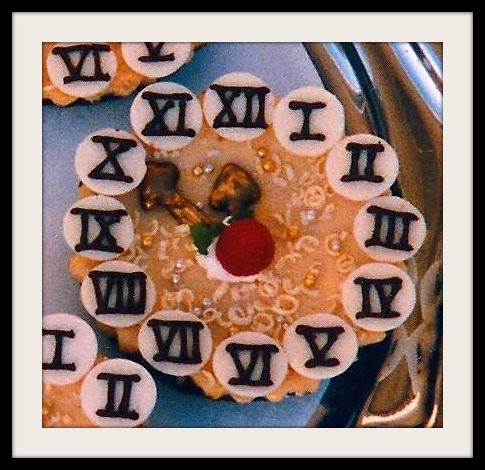 A single perfect fresh raspberry was placed in the center.
Since a caterer was picking up the cheesecakes to transport to a party, I secured the raspberry with whipped cream so it wouldn't roll around on the surface.
I then tucked in the tips of fresh mint leaves under the raspberry for a little more contrasting color.
Place the chocolate hands at 11:50 or 11:55 and count down until midnight with every bite!