As a continuation of my Halloween decorations, making the napkin holder/place card is so easy.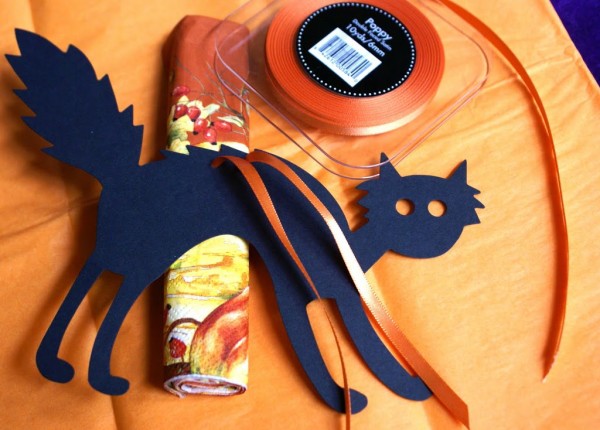 In the ribbon loop on the back of the cat place the napkin.
Pull the ribbon taut and tie in a bow.
You can write the name of your guest on the cat with a metallic paint pen and place at the table setting as a place card.
How cute these are going to be!