Shopping in NYC? But of course!
I had three stores on my list:
I had no idea such an exquisite jewel box of a place awaited me!
I was only able to visit the first floor for less than 20 minutes but I coveted practically all I could see and my eye went to this set of three bangles.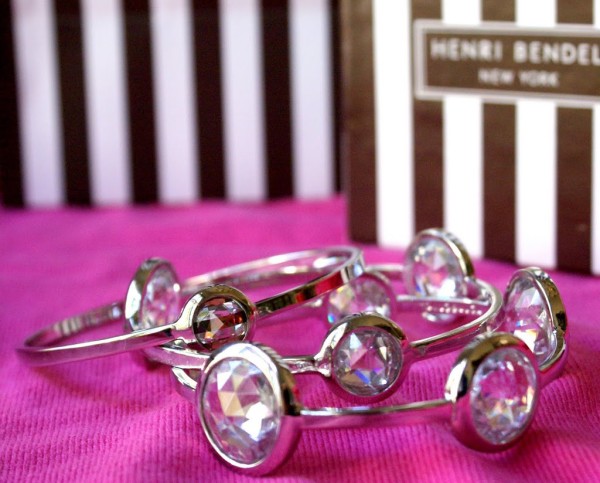 I love subtly.
Can you see what makes it so special?
The brown Bendel stripe in the middle of the crystal.
What a lovely remembrance of 5th Avenue.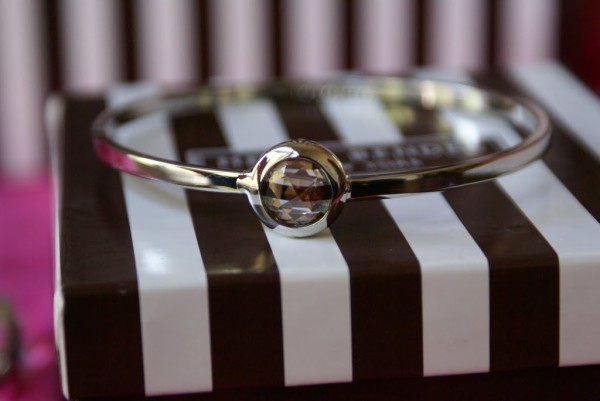 There was also this little bag that had to remain behind. Black. One side was covered in pearls with various sized round crystals. It was $800. I knew it was not going to be following me home. If it follows you home please send me a holiday card with its photo. You will love it being part of your family.
I gasped when I stepped through the door. I had hit whimsical china pay dirt!
Mr. P. M. took one look around from the doorway and said he'd meet me at Starbucks.
Even better!
Since our one suitcase was already at the weight limit when we left OC (not good planning on my part). I bought this for our friend who is up for Congressional re-election this year. I think it'll warm the cockles of his little Republican heart just for fun.
To be fair they also had the other ticket.
Strange, I never looked to see who was on it.
I guess you know which side sweetens my tea (no pun intended)! 😉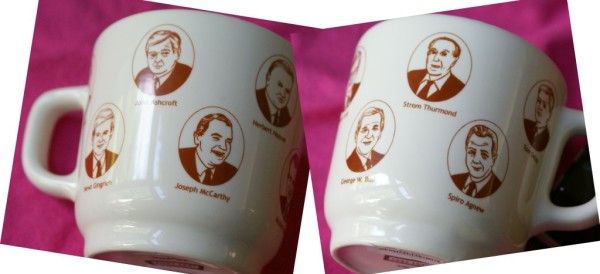 They had me at the beautiful entry and steps.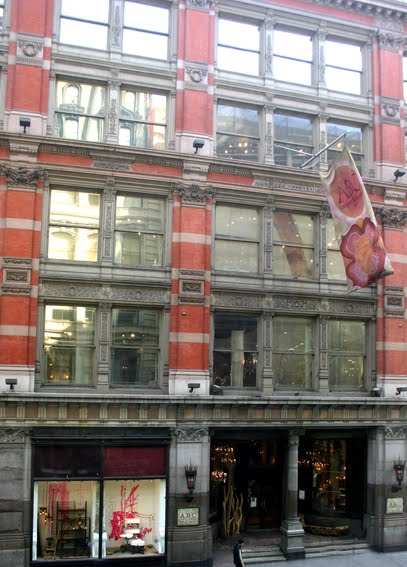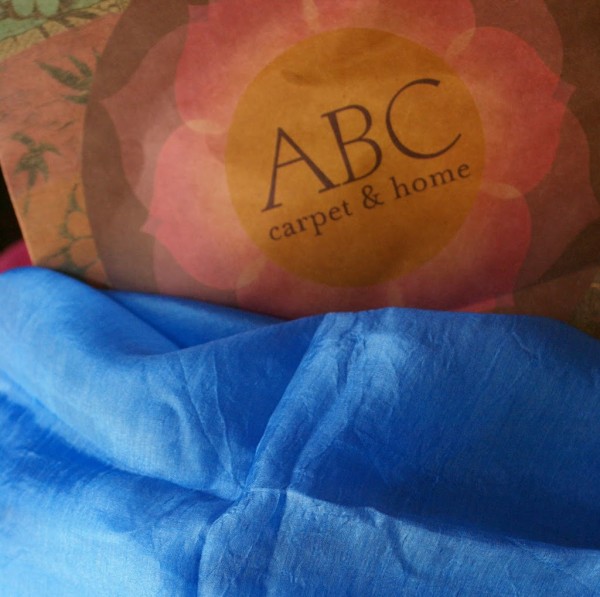 I could not leave without my own NYC scarf.
Wispy and willowy blue silk.
This color mesmerizes me.
It reminds me of the skies on our trip and how most of the time my gaze was turned upwards to the enchanting architecture.
Oh yes, I do have a swizzle stick from the Old King Cole bar in the St. Regis where it is rumored the Bloody Mary was invented so I had to give it a try. One drink ~ $20, weak and tasteless without any garnishes whatsoever. I do believe there was enough profit margin to include a stick of celery or a shrimp, don't you? They did however throw in an over-sized postcard of the mural for a souvenir and it was a lovely old-New York setting but that was a really expensive postcard and swizzle stick. 🙂
What trinkets do you like to bring home from a trip?