Sometimes the easiest and simplest decorations are the best so I've put together a
"Cupcake Goodies Kit Give-Away."
I've included the paper cup liners, pastry bags and star tip to the wrappers, toppers and sprinkles so you can make these cupcakes yourself!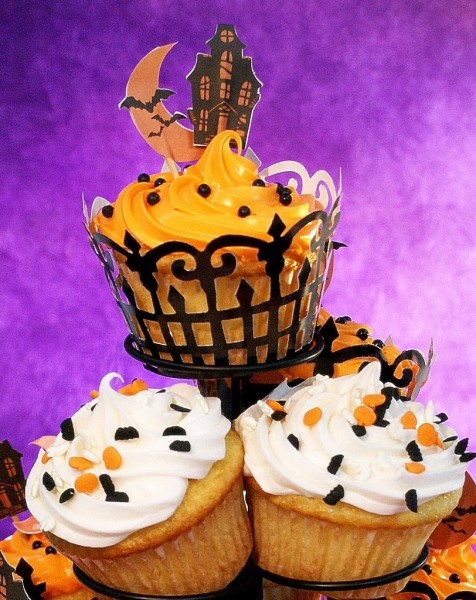 Wilton has the cutest kit of fence wrappers and toppers so I'm including the package of 12 each.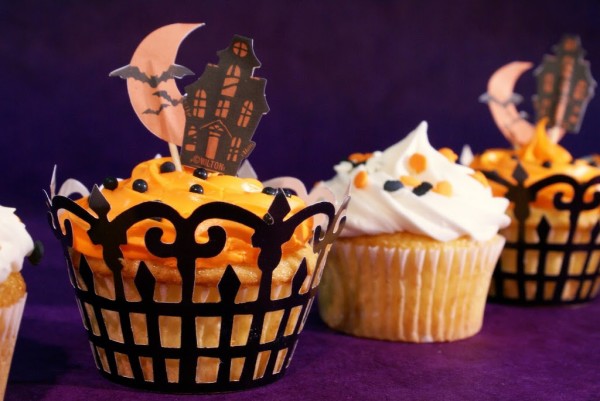 But of course every cupcake needs sprinkles!
Mini pumpkins, ghosts and bats…
..and mysterious black orbs!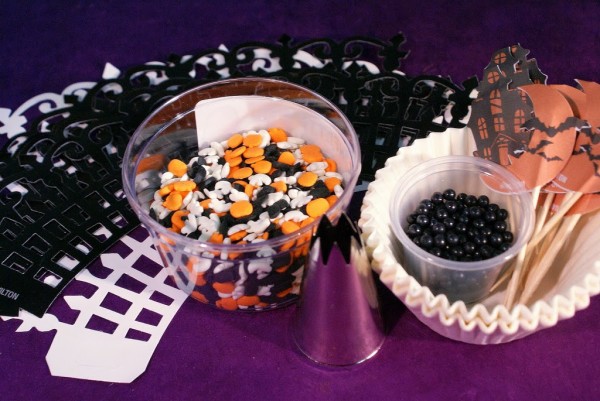 Did I tell you I'm including a package of white grease-resistant cupcake papers, two disposable pastry bags and an open star tip so you can swirl icing to your heart's content?
No tricks, just all for you to make your own pretty and festive treats!
Isn't it amazing how the simplest decorations can create something so boo-tiful and fun?
Cupcake Goodies Kit Give-Away
Here are the rules ~
For 1 Entry ~ You must be a follower of my blog or let me know you are a new follower and leave a comment. I'm grateful and appreciative of my followers and I feel they deserve the best chance to win! 🙂
Extra Entry #2 ~ Post about this Give-Away on your blog with a link back to this post.
.
Extra Entry #3 ~ Add a picture from this post on the sidebar of your blog with a link back to the Give-Away.
Extra Entry #4 ~ Tweet or Face Book about this Give-Away with a link back to this post.


*All entries must be left on separate comments.
I know it takes more effort on your part to do this but
it helps me to choose the winner a lot faster.

I really appreciate it. Thank you! xoxo
The Give-Away ends Tuesday, October 12


at the witching hour, of course, pacific time. 🙂
On a side note, thank you to all my blogging friends who gave me the best advice and ideas for my NYC anniversary trip. I leave in a matter of hours and I planned so much of my trip with your help so thanks again. You are the best! I'll be back next week when I announce the winner of the give-away. 🙂