Lucky #13!Congratulations, cupcake!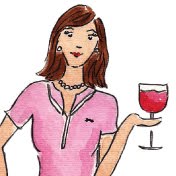 Flip Flops and Pearls'
number was chosen by random.org but how funny it was the #13 for Halloween and today's date, don't you think? Love her avatar too. 🙂
Thank you to all who entered.
I love to do give-aways and will host another one next month.
Have a terrific day!