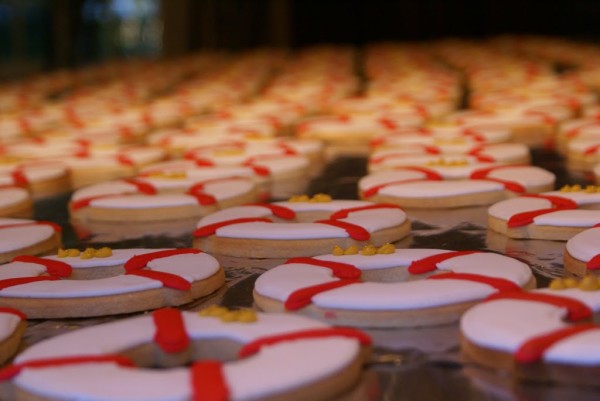 After I baked and iced the cookies I came up with the idea of painting the two hearts gold with super gold luster powder and then brushing on yellow edible glitter to give a little sparkle and extra attention to the hearts.
The best part of working on a project like this was thinking the entire time about my niece's happiness and excitement as her day approached…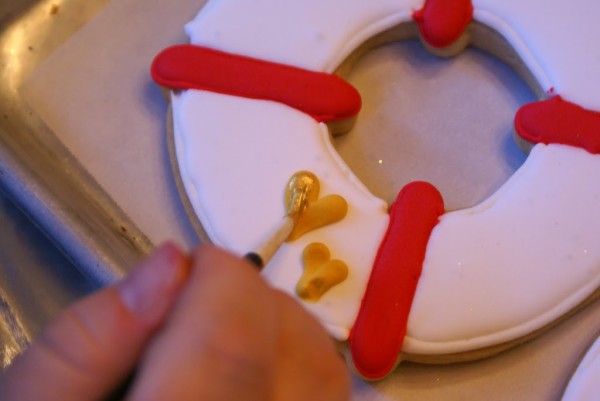 … and making the cookies sparkle…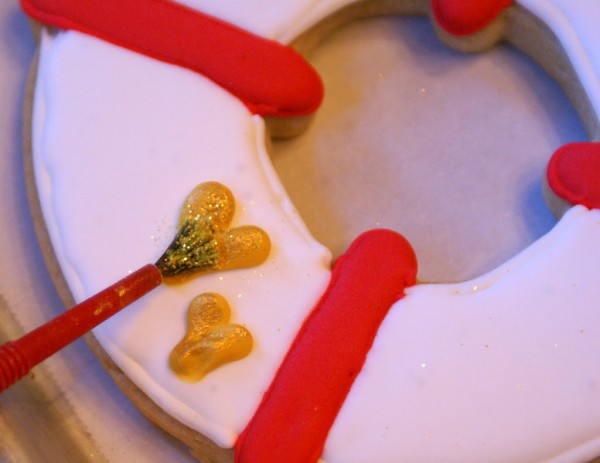 …until all the cookies were ship shape!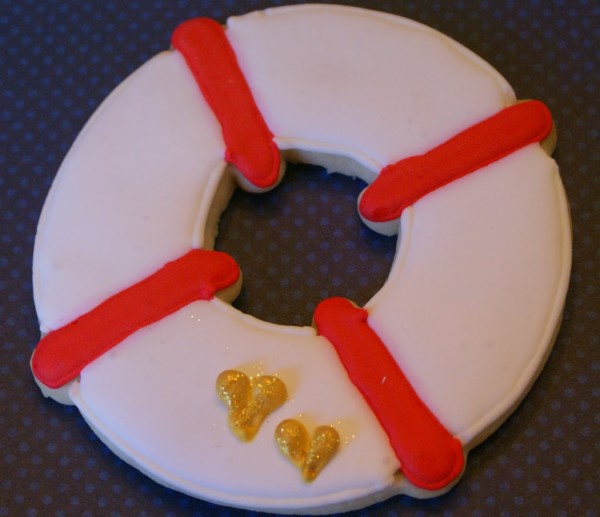 To finish the presentation I packaged the cookies with navy sizzle wrap shredded paper and tied the cello bag with gold metallic cording. I tied knots in the ends and used a square knot to secure the tags I made.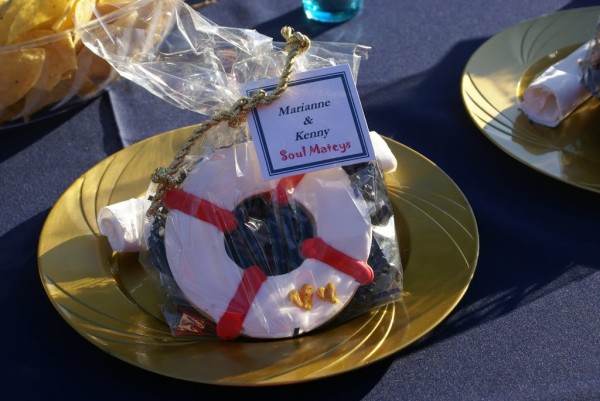 The cookies were placed at every place setting front and center.
It was so much fun to overhear the lovely comments from the guests.

For our family party the next day I made extras so everyone could take another cookie on their way out the door when they headed back home.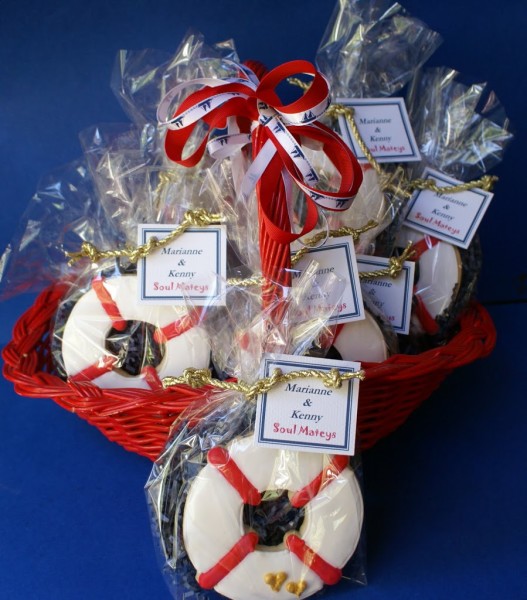 I also made nautical cupcake flag toppers and wrappers and styled the cake table but more about that later. First, I need to catch up on all the blogs I love that I have missed while baking! 🙂
Have a great day today, friends. 🙂