Happy Alliteration Day!
Not really, I made that up. 🙂
Thought I'd report in today because for the next week or two I am going to be very busy. I have 150 cookies to make for a very whimsical nautical wedding.
Today I'm going to be rolling in dough!
Here is my prototype ~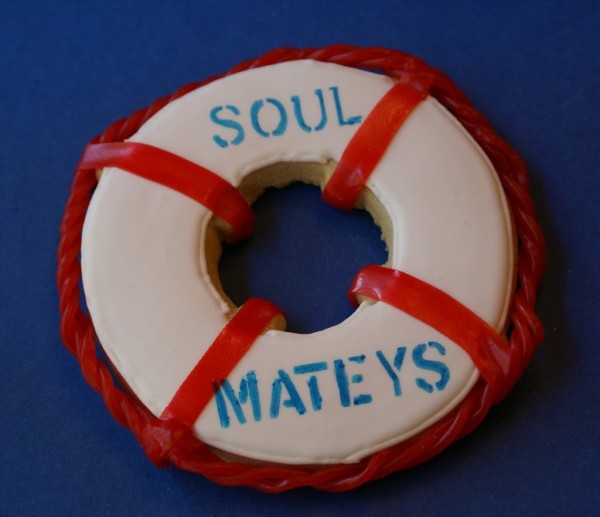 I've ran into some problems with twisting the licorice and the stickiness factor of the strips I made from fruit roll-ups which are good to hold the licorice in place but won't be good if it's a hot day. I also found out the fruit roll-ups stick to the bag. I've thought about brushing luster dust or corn starch on the strips but since they will be placed on each place setting in the sun, I rather be safe than sorry. I'm a bit disappointed. It's a mental and creative set back for me.
Another bummer for me creatively was Duff's Cake Graffiti. Instead of using a food pen to color in the custom made stencil, I thought this might be a more consistent medium to use. Due to the high alcohol content the effect spreads out more than I would like but perhaps my bride likes this more authentic stenciled effect.
What do you think? Really, I'd like to know your opinion. 🙂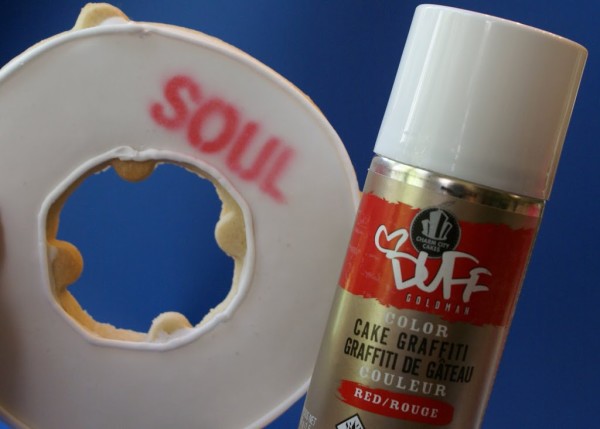 I must also confess I have done nothing to catch up on our family's business since I returned and now a huge pile awaits me up stairs in the world headquarters. I haven't been to corporate either (our real office). Today I have no choice but to dig into both projects.
I do work best under pressure though. Do you?
I must confess here too that I find myself a little blue since son1 left. Luckily, being in the same state has huge advantages and it won't take much to talk me into an extended weekend in San Francisco. Still, it is quieter here and we, as mothers, don't particularly find a lot of comfort in the quiet unless it's our choice.
In a few weeks son2 will also depart. He is finishing up his internship at the Christopher Reeve Neuro-Spinal Center at UCI. He has been working on Alzheimer's research on mice this summer. It's been an incredible experience for him but I told him he better hurry up – for my sake!
I already have planned an extended wine country trip to Paso Robles when we drop him off so I have something to look forward to afterwards. I just read an article this weekend where planning something to pamper yourself is a good thing to do after the college drop-off. I had no idea I was so cutting edge on psychological strategies! I thought it was because I would probably need a drink. 🙂
In the meantime, I have a gazillion cookies to bake beginning tonight after finishing the work that puts food on our table and allows me my guilty pleasure of cookie decorating. By the time I finish baking over the next few days, hopefully I'll have a brilliant idea that satisfies my creative soul, mateys!
Have a happy, happy week, friends!
p.s. My fabulous Queen Bea Studio give-away continues this week.
Click here to enter! 🙂