Queen Bea Studio
and I have the most incredible give-away to share with you and it includes
your choice of bag
with your monogram or one without it!
Really, how fabulous are these bags?First, look at mine!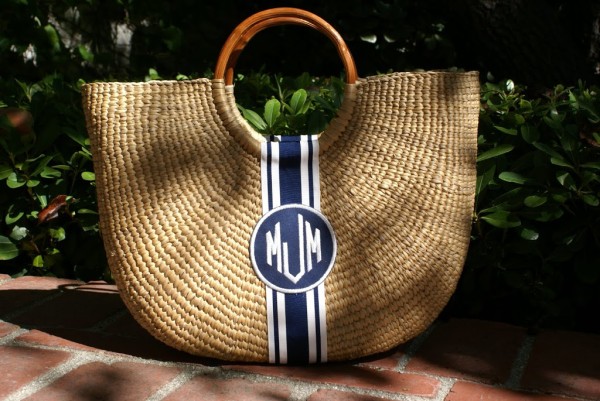 The Half Moon Bag
I have been lusting over this basket bag for the past year and I finally decided to order it last month and we have been inseparable ever since. L.o.v.e. it!
I chose the navy and white stripe but there are so many ribbons to choose from, plus you can choose a different monogram style.
I loved the pink and green too.
If only all my tough decisions were this pleasant. 🙂
You can win one similar to mine,
Or …
You can choose this ~

The Cole Tote
Or…
You can choose the beachy inspired Sand Dollar Basket without a monogram.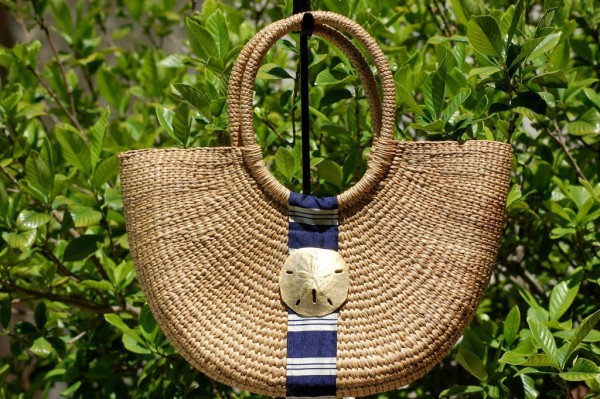 And for all my followers who would like to order anything from Queen Bea Studio, Kim will deduct the shipping costs from your order if you mention
"Pink Martinis and Pearls"!
Win~Win!
Here are the rules ~
For 1 Entry ~ You must be a follower of my blog or let me know you are a new follower and leave a comment. I'm grateful and appreciative of my followers and I feel they deserve the best chance to win! 🙂
Extra Entry #2 ~ tell me which bag you would like should you win. Yes, you can change your mind if you do win but what catches your eye right now? The Half Moon Bag, The Cole Tote, the Yoga Bag or the Sand Dollar Bag?
Extra Entry #3 ~ Post about this Give-Away on your blog with a link back to it.
Extra Entry #4 ~ Tweet about this Give-Away with a link back to this post.

All entries must be left on separate comments because I am numerically challenged.
Ask my check book. 🙂
Please include your email on one of your comments.
Give-Away ends Sunday, August 29th.
Good luck!