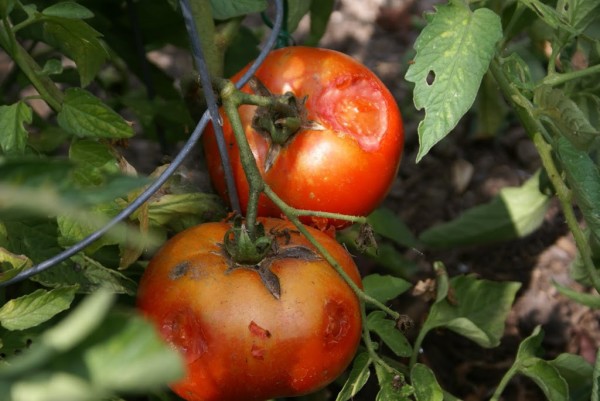 NOOOoooooo!!!
Ugh! Can you believe this?
After anticipating the taste of these beauties since they were little sprouts and diligently watching them ripen for weeks this occurs!!
I have a couple questions for the gardeners out there ~
What the heck is eating the tomatoes on the vine and what would peel off the skin in little pieces and eat half the fruit?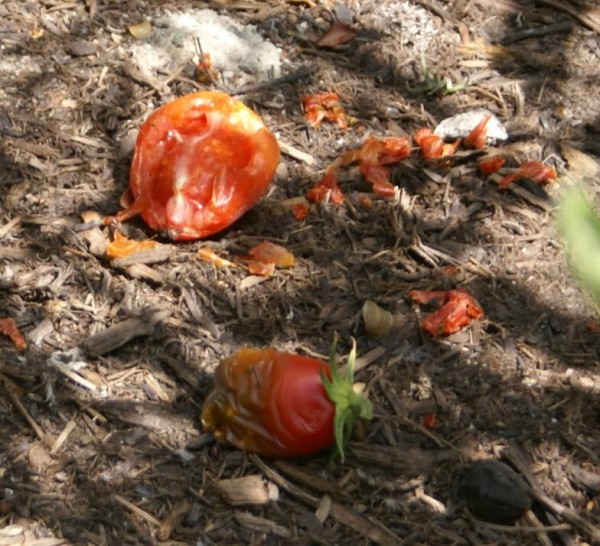 Heartbreaking.
My next question ~
Can you slice off the eaten spots and eat the rest of the tomato?
I see no worms anywhere but can creepy micro germs infect the fruit all the way through or are the cooties localized to the area that has been eaten? I've been throwing away the tomatoes but I can't tell you how strong the urge is to dive in the trash after them and resurrect them.
You know what I'm hoping to hear but give it to me straight. I can take it. *wince*
This season comes but once a year and I do not, will not, buy tomatoes in the store.
Do you feel passionate about the fruits of your labor too?