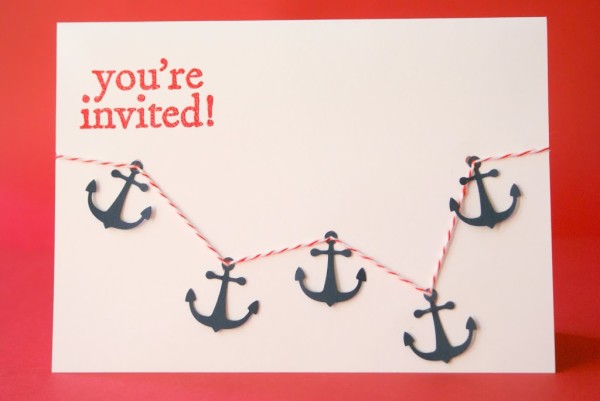 As you know, I love to plan parties and I'm on to the next one!
I made these invitations this weekend and I'm debating between an anchor motif or the darling crabs.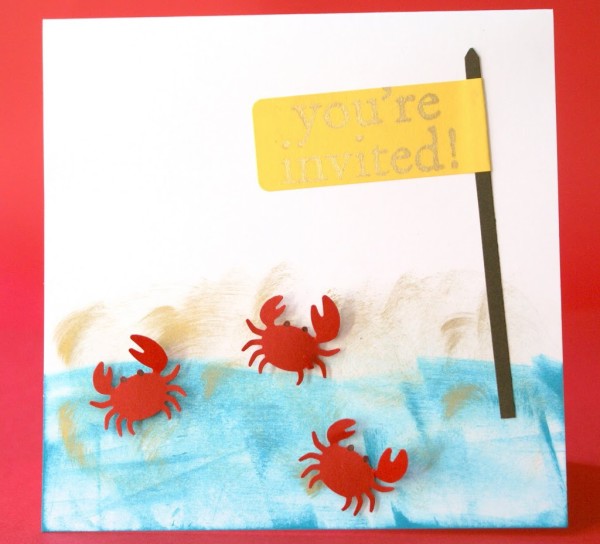 For the anchor invitation, I used the anchor die cut punch from the 'Martha' collection along with some rubber stamps.
I wish I could say these were my own ideas but I learned how to make them at the Paper Source store.
(A link to their workshops is at the end of the post.)
I wove baker's twine up and back through the anchors. It would've been much easier with a needle but putting a dab of glue on the end of the string helped guide it through the very small hole that I made in the anchor cut-out and card.
On the inside of the invitation I thought using cutlery stamps for the 'time', 'place', 'date' was original when working with such a large open area. An anchor rubber stamp was used in the corner. I embossed the stampings in clear to give them a glossy, raised texture.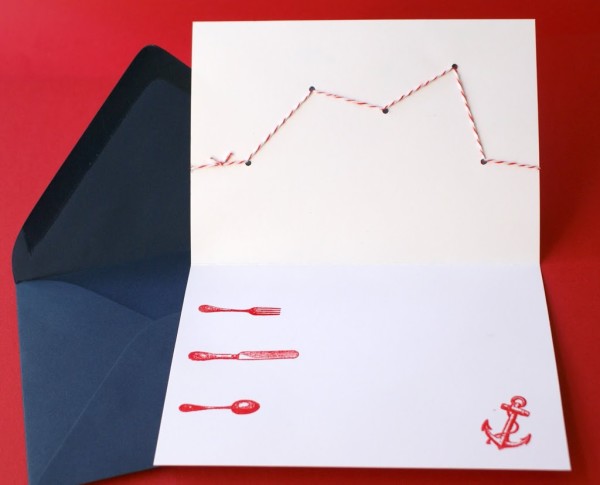 Here comes the crabs!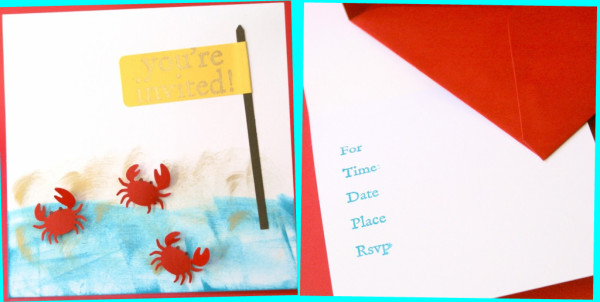 The crabs were made with another Martha die cut punch.
I just can't get over how cute these little critters are!
I used an azure colored ink pad that had 'chalk' in its name which meant it dried almost immediately and I glided it over the surface of the card. I took a metallic gold ink pad in the shape of an eye and made twists. The crabs are stuck on with tiny foam backed mounts so they stick up a little. I bent the claws to give them more dimension. (Okay, that was my idea!) 😉 A traditional 'party info' stamp was used on the inside of the card.
We kept the anchor theme going ~ All you need is 4 things to make this menu or program ~ a sheet of cover stock, sheet of their luxe textured paper (or any lighter colored paper to use for the insert), a die cut punch and bakers twine.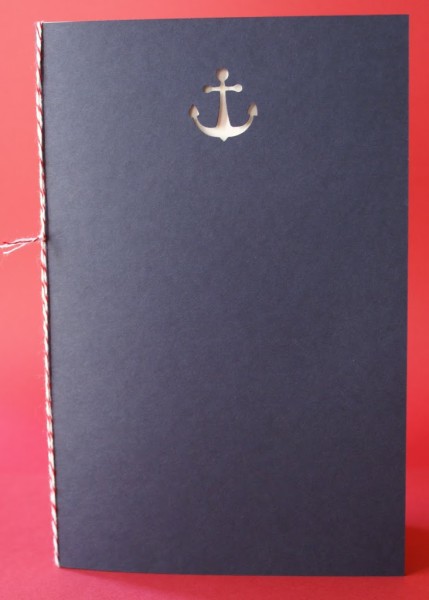 Easy, easy, easy!
Ahoy! One more anchor on a small take-out container.
I would place a small square of white or navy tissue and puff it up and leave the flaps up so you could see the punched design.
Aren't these little take out containers cute as can be to hold a party favor?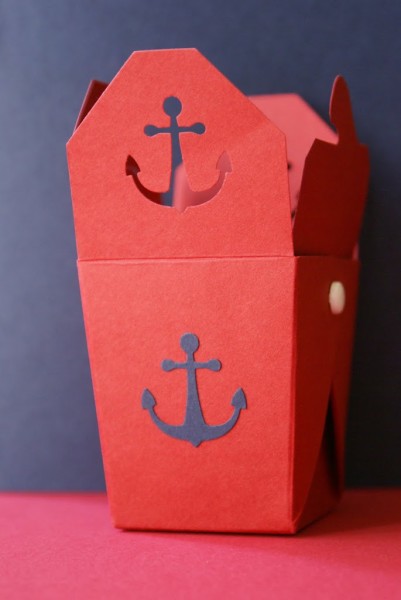 Pink & green butterflies anyone?
I am loving the color coordinated brads.
And because I can't resist a fun party, I've linked up to Made By You Mondays.
Go check out all these fabulous posts today!