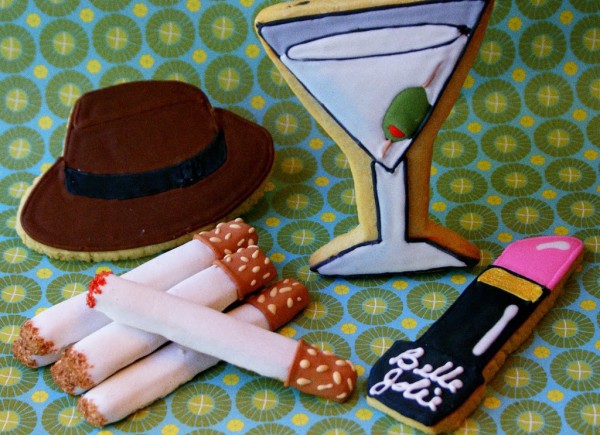 Mad Men Decorated Cookies
"What do Mad Men episodes
and
cookies have in common?"One is never enough!!!
I'm celebrating the premier of season 4 with a cookie-related Give-Away!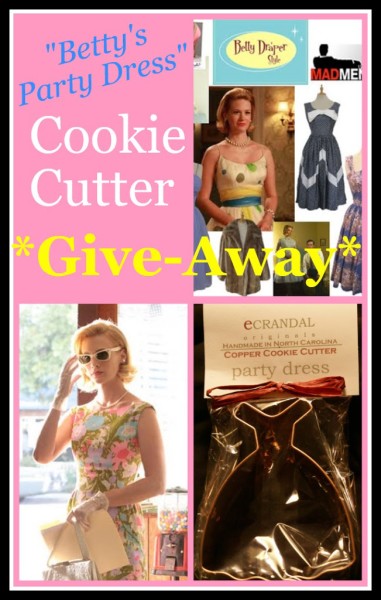 But first… take the
"The Mad Men Cookie Quiz" just for fun. 🙂
Can you guess which character goes with the cookie?
(There might be some slight overlap but one character 'owns' the cookie.)
2.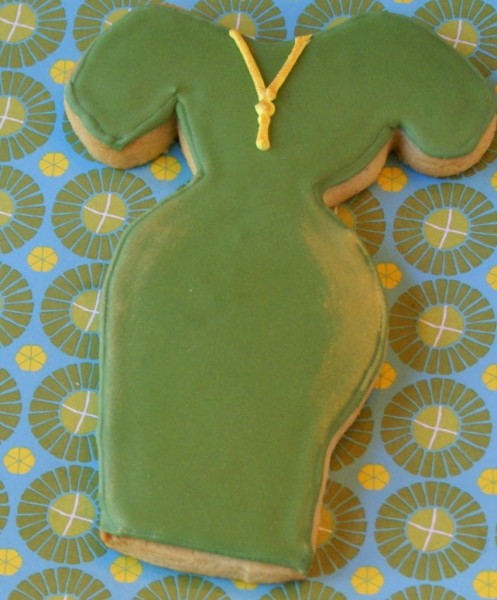 a. Peggy Olsen
b. Helen Bishop
c. Joan Harris
7.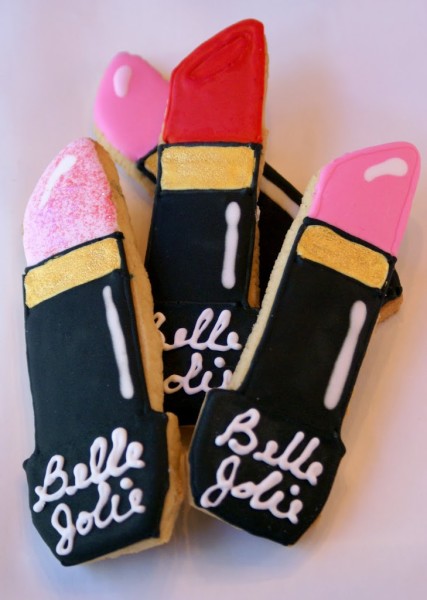 She was 'discovered' when she said – "Here's your basket of kisses".
a. Peggy Olsen
b. Jane Sterling
c. Joan Harris
Did you get them right?
1. Don.
Add a cocktail to the Fedora and cigarettes and you've hit the Man Men Trifecta!
2. Joan.
Signature color. Signature pen pendant. Signature wiggle.
3. Betty.
Always perfectly presentable for a party right down to her Dior-esque full skirt and pearls.
4. Roger.
Pure charm and wit. The king of the one-liners and come backs.
5. Bert.
You really have succeeded in business without really trying.
Now try putting on some shoes!
It's the sixties, for Pete's sake and speaking of Pete…
6. Pete.
An ivy leaguer frat boy whose complexion and future looks bright thanks to Trudi's dad.
7. Peggy.
Talented, ambitious but uptight. Two words for you, honey…
'The Relaxacisor'.
The Give-Away~
Thank you to Eric and Jamie at Ecrandal Cookie Cutters for generously providing a cutter that I am calling "Betty's Party Dress" (I have one too)!
(Also cute for weddings, bridal showers, debutante balls and any other girlie events.)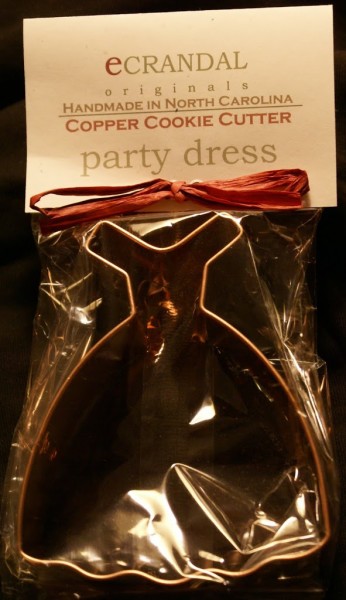 Eric and Jamie have a wonderful family business making the highest quality copper cutters I have ever found and I love using them. The cutter's edges are rolled and riveted together. They truly are made to become family heirlooms for generations to come.
Give-Away Rules ~
To enter this Give-Away you don't have to be a fan of Mad Men, but really, why wouldn't you be? 😉
1 Entry ~
Be or Become a follower of this blog and go to Ecrandal Copper Cookie Cutters and take a look at all their fabulous designs then come back and leave a comment on this post which cutters you like the best.
1 Extra Entry ~
Write a post on your blog about this give-away with a link back.

1 Extra Entry ~
Place any photo from this post or my blog button (found on my sidebar) on your sidebar with a link back to this give-away.
1 Extra Entry ~
Tweet with a link to the give-away.

All entries must be separate.
The winner will be chosen at random.
Give-away ends after the second episode of Mad Men ~
August 1
Have a great day ~ and if it's particularly good, make it a double! 🙂
Update: Thank you for inquiring if the cookies are for sale.
They are en route to an ad agency in San Francisco.