Preppy 101
asked me to make a cookie for a friend's debutante celebration and I was thrilled! I thought the cookie cutter used for the "Betty Draper Party Dress" that is featured in my Give-Away would be perfect and I wanted to share a couple more decorating ideas with you.Click
HERE
to enter the give-away if you'd like.
It ends this Sunday after Mad Men. 🙂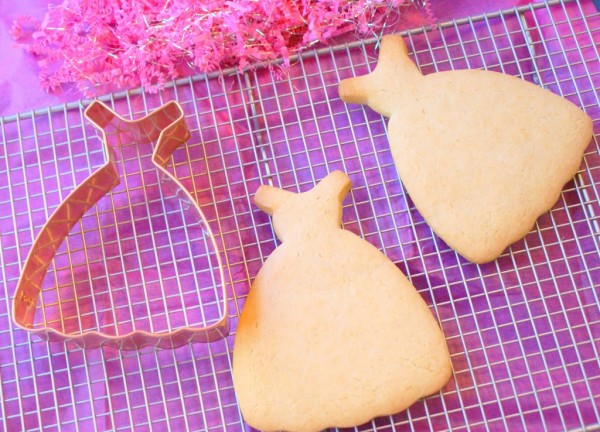 I began with my favorite
Sugar Cookie
and
Royal Icing
recipes.
In keeping with the tradition of the debutante's white dress, I thought an all white cookie with petite white embellishments on the skirt would be nice.
There are 2 ways to outline a cookie. Outline before filling in the cookie with thinned icing or afterwards. Each gives you a different look. I chose to outline first to make a finished cookie with a softer look.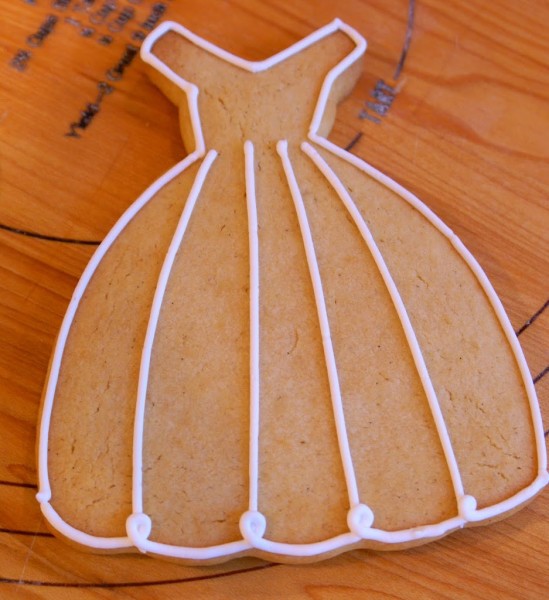 Here's a photo of Betty's dress I made for the Mad Men Cookie post where I flooded first then drew my lines on set icing. I made the outline icing just a shade lighter than the dress color. It's a good technique to use if you want a higher contrast.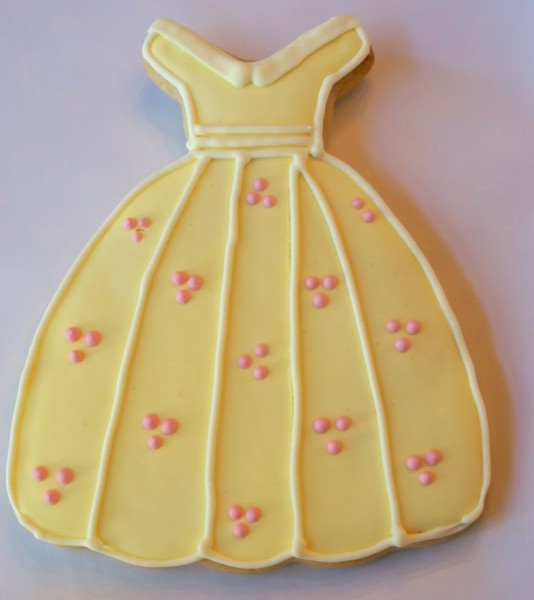 You can see outlining first then filling in gives a more subtle look.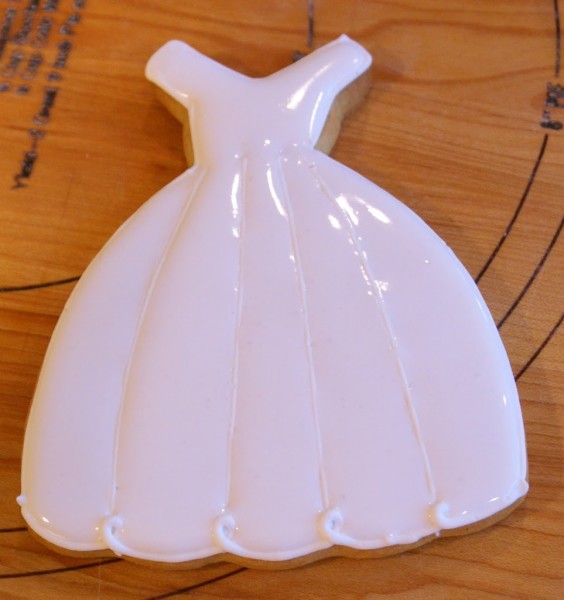 I then lightly dusted pearl luster powder over the dried icing to add a soft glow and with the flick of a brush, a few sparkles of edible glitter (Disco Dust in rainbow) to catch the light.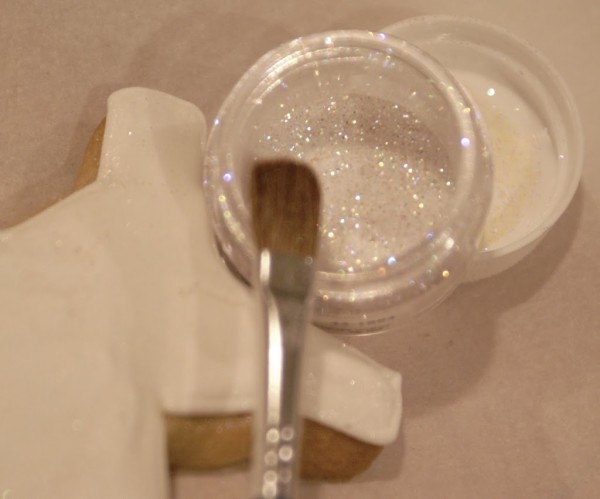 The deb's favorite colors are pink and green (I liked her instantly) so I incorporated the colors in the ribbon and packaging material as accents.
Mmmm, so many pretty ribbons to choose from.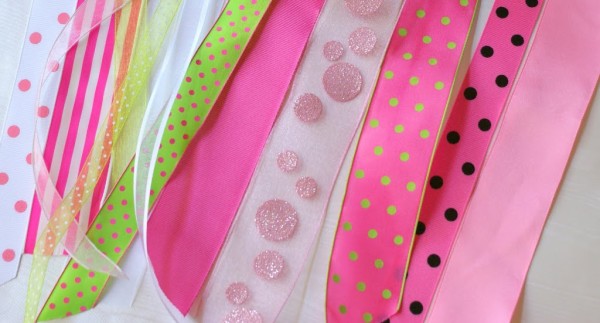 I have a pink and green collection and this is only part of it!
Which would you choose? 🙂
For the decoration on the skirt, I experimented with two dots patterns. One was a simple 3 dot pattern like the original Betty cookie I made and the other was a scattered flower pattern with pearlized dragees placed in the center of the flowers on my tester cookie.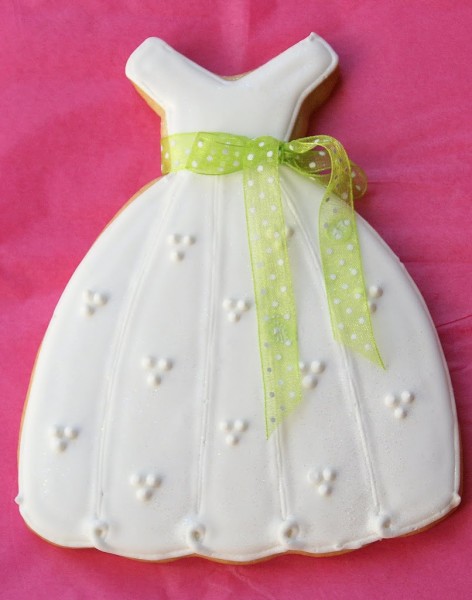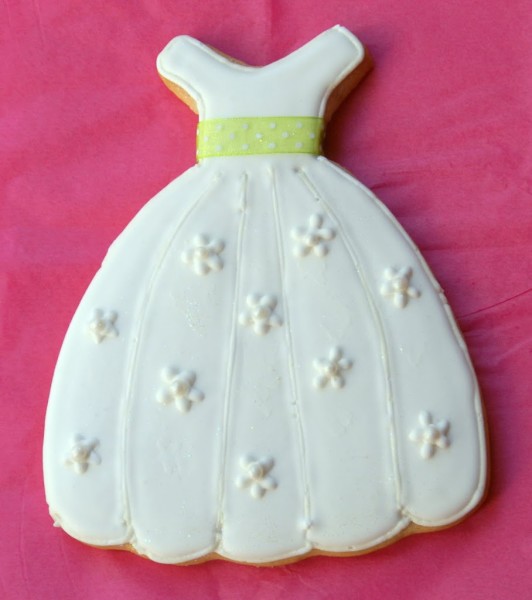 I accentuated the waist of both dresses with ribbon but I didn't want the ribbon to take away from the focus of the dress so I used a sheer polka dotted green color and tacked the ribbon in place with a spot of icing.
Adding some festive paper shred with some opalescence strands for the packaging brought in the pink color and is a nice background for the dress.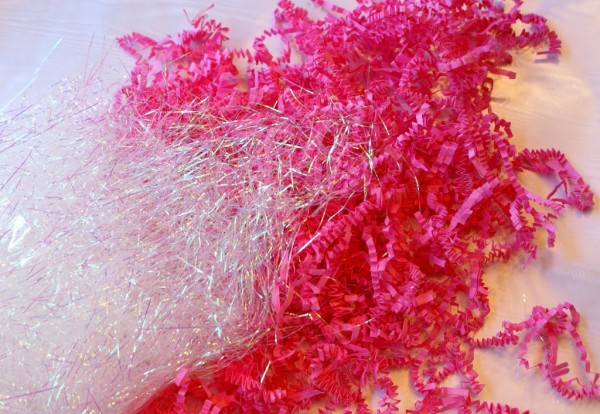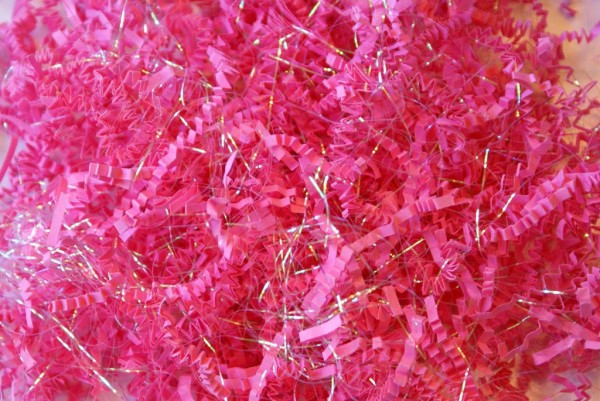 To finish the cookie presentation, I tied the cello bag with a wider width, plain, sheer green ribbon that matched the polka dot ribbon in color and transparency.
One last thing I would do Miss P101, is to make a tag with your wonderful monogram program with the deb's initials and slip it onto the tied ribbon. This would be a lovely and personal touch to add to your sweet gift along with your other gifts too.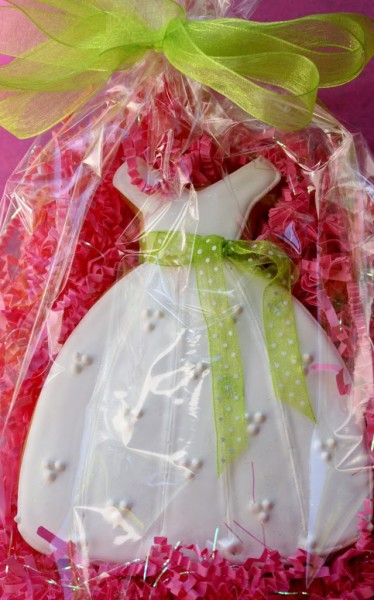 Congratulations to the debutante and thank you for including me in your fun!
xoxo