Happy first day of summer!
I'm hosting a give-away with Coco Mademoiselle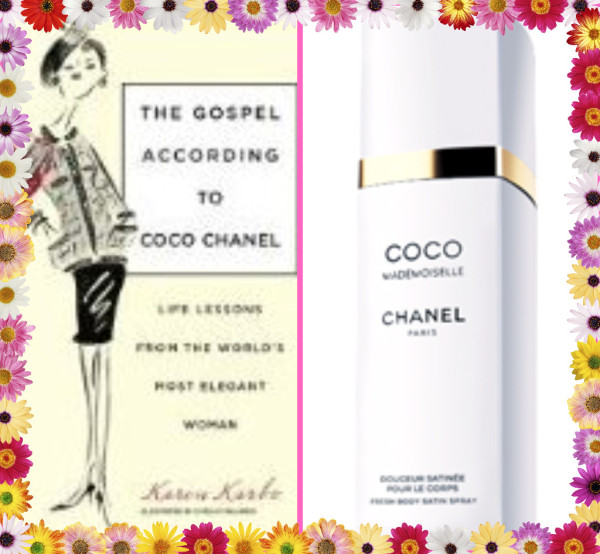 with my pass along give-away read so click HERE and leave a comment if you'd like.
I've got lots of things planned this week ~ 4th of July party planning, some killer cocktails to post but before I move ahead I want to thank everyone who left me a comment for my birthday. Your wishes meant a great deal to me, were so sweet and added to the general well-being and happiness I felt the entire day so thank you so much once again! 🙂
Well, the Lakers won and it was a nail biter!
Our sons prepared for us a gourmet dinner that was truly one of the best I've had from this kitchen. The recipe I mentioned briefly in another post just happened to come in that morning from the chef of Table 24 in Rutland, VT so my guys set out to duplicate it.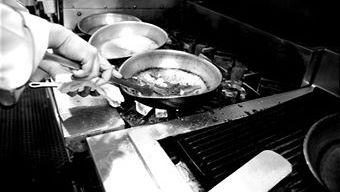 I was not only impressed with chef and owner, Stephen Sawyer's professional generosity but with his generous spirit in being so available to answer my questions. He even invited me to call him with questions, which I did, and he continued to offer his time during the cooking process should we have any further questions.
A very giving person. Thank you, Stephen!
The main course was accompanied by roasted broccoli with garlic and Parmesan shavings and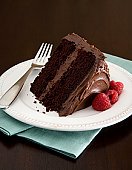 The Best Chocolate Cake & Icing Ever.
So without any further adieu, I am happy to share with you the recipes for the most delicious pork tenderloin I have ever had. Sorry, I did not take any pictures. We were eating while watching the game and I didn't even stop to think about it! I am blaming this oversight on temporary Lakers Fever.
Maple Marinated Pork Tenderloins ~
This recipe is for 4 tenderloins. We halved the recipe and made 2 tenderloins. It worked out well and there was plenty of BBQ sauce left over.
Marinade:
Apple cider
2
QT
Garlic, minced
1
T
Bay leaves
3
Molasses
1/4
C
Honey

1/2
C
Guldens Mustard
1/2
C
Salt
3
T
Maple syrup
1/2
C
Lemon juice
1
t
Mix all ingredients together. Pour the marinade over tenderloins and marinate an hour or so. At the end of this time do not throw out the marinade. Remove the meat and in a roasting pan transfer 2 cups of the marinade and set the pork on a screen or slotted insert (broiling pan will work) so it is suspended over the cooking liquid. Cover tightly with foil. Roast at 325* 30-40 minutes until the meat is medium-rare or reaches 130* internal temp. This is step 1 of the cooking process.
Remove the pork (which is hot from the oven but not thoroughly cooked) and submerge* it back into the reserved marinade. The meat is to cool completely while it the marinade. This is what gives it such a good flavor as the meat absorbs the flavors while it is hot. You can make the recipe to this point ahead of time and refrigerate after it has cooled as it will finish cooking on the grill.
* do try to really submerge the meat either in large gallon ziplock or rectangle-type container.
Remove the tenderloins from the marinade when cooled and grill to your specifications while basting constantly with the Raspberry BBQ Sauce.
Raspberry BBQ Sauce ~
Ketchup
3
C
Apple Cider
2
C
Cider Vinegar
1/2
C
Frozen Raspberries
1
C
Tamari Soy
1/2
C
Honey
1
C
Turbinado Sugar
1
C
Black Pepper
1
t
Cinnamon Gr.
1,2
T,t
Cayenne Pepper
1
t
Set aside 1/2 c. of apple cider and add 2 Tbls. of arrowroot or corn starch.
(Ground cinnamon amount is 1 Tbls + 2 tsps.)
Combine all ingredients and bring to a gentle boil. Add the arrowroot mixture and return to a boil.


This BBQ sauce would be killer on ribs, don't you think?
To plate ~ Cut the tenderloin into medallions and line them up with edges slightly over lapping. Place a strip of raspberry sauce over the meat down the middle. Dot with extra sauce around the meat. Serve extra sauce on the side if you wish.
Don't forget the chocolate cake! 😉
As always, please feel free to email me if you have any questions! 🙂