I love the 4th of July!In the past we've been in parades riding our vintage bicycles and even cruised the main drag in a purple Prowler.
We've clapped rhythmically to Sousa marches at the Hollywood Bowl.
We've watched the spectacular Rose Bowl fireworks from a turn-of-the-century Pasadena villa eating more than our fair share of homemade ice cream.
But having a party at home is my favorite thing to do and this week I'm doing a lot of the prep work before my usual last minute rush.
When we were in Boston a couple weeks ago I fell in love with this shop's window and the stationery inside.
Shop on Charles Street, Beacon Hill, Boston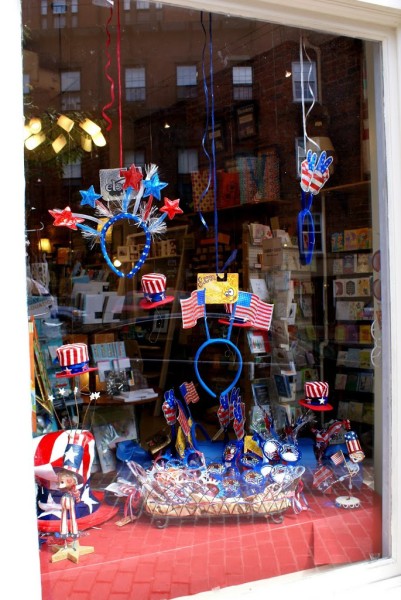 It took every ounce of strength I had not to buy the star tiara!
I was also inspired by all the printable invitations to have a party.
I found these blank cards that said 'party' to me so I printed them on my printer with a saying that gives our family a giggle …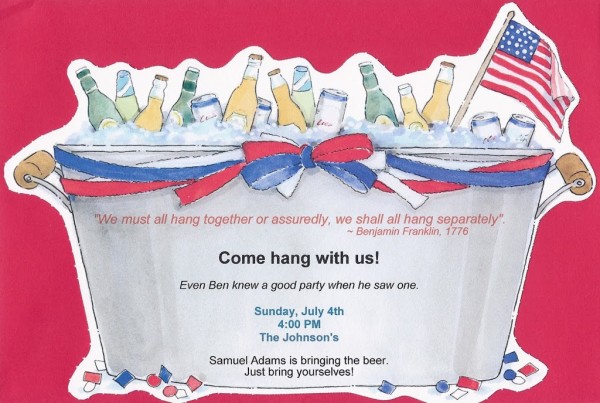 Benjamin Franklin is quoted ~
"We must all hang together or assuredly, we shall all hang separately".
When son1 first heard this as a middle schooler he thought the word 'hang' meant to hang out and be sociable, then he learned what context this word was used but we always thought this was rather funny. Ben must have seemed pretty cool and way ahead of his time and of course, he was.
One of the party favors I'll be giving to each lady patriot attending will be personalized note cards. If they look familiar it's because I featured them last week in my post about the Boatman Geller tent sale. I used my own printer. Easy! I've decided to order the lobster cards too. Whimsy and elegance should make a nice little package.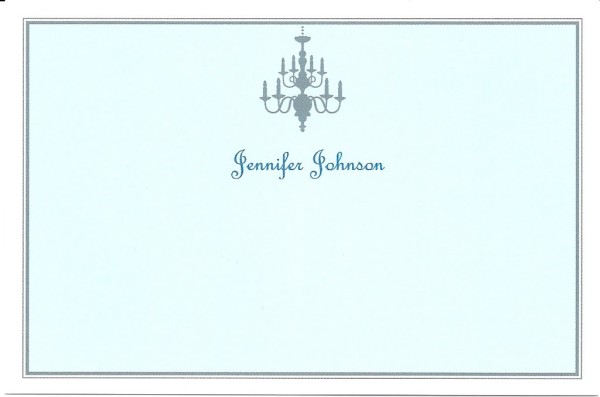 I'll wrap up a dozen personalized cards in a cello bag and tie it with fabulously festive ribbon and a tag . 🙂
I can't wait to show you next time what I found around town for the party.
Beside it being really fun to share with you, it helps me to get organized too!
Have wonderful Tuesday!