Today is my birthday.
Tonight is the final NBA game with the Lakers playing.
Thus lies the dilemma.
Before game 6, I was offered my favorite restaurant to dine at tonight ~
Studio at the Montage Resort.
In Laguna Beach.
On top of a cliff.
At sunset.
But when it was realized "The Game" would be played on Thursday night I could sense the minds of three guys switching gears wondering which sports bar might be the nicest to take mom to.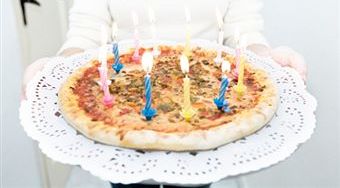 (If they ever want to see a warm chocolate chip cookie again) …. 🙂
I'm still feeling that 'vacation high' from my wonderful 10 day trip a couple weeks ago so I don't have that need to be treated to something particularly special or to be worshiped for the day.
As for a birthday wish list, for once, I almost could go for the new frig I've been looking at in lue of a trinket. I said almost. A new double convection oven with shiny cobalt blue interiors was installed yesterday along with a new 42 decibel dishwasher installed two days before that. I know, really, it's just a matter of time and promotion until the frig joins its kitchen comrades without the need to squander a wish on an appliance. I once told Mr. P.M. never to give me anything for Mother's Day or my birthday that needs to be plugged in. It was more of a warning then, but this year I'll probably rescind that threat and play the appliance card since there's nothing I crave, long for or lust after worthy of any birthday gift or wish.
I have to say though, it's a nice feeling and yet kind of strange not to have anything on my mental splurge list but it's because this birthday I'm complacent, content, satisfied. Warm.
All my key players are in the clubhouse today and for the next 2 months.
A roster I haven't seen for the last 4 years.
This is truly the best gift and what I want to celebrate so I'm inviting Kobe and his team to my party so we can all be together tonight.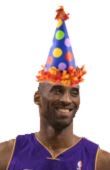 On Sunday with the basketball season over we'll be changing sports
and going to The Montage for a double header ~
Birthday and Father's Day.
Afterall, who better to share the pitching mound with than my co-manager.
Signing off early to warm up! ~ Have a wonderful weekend, BF's! 🙂