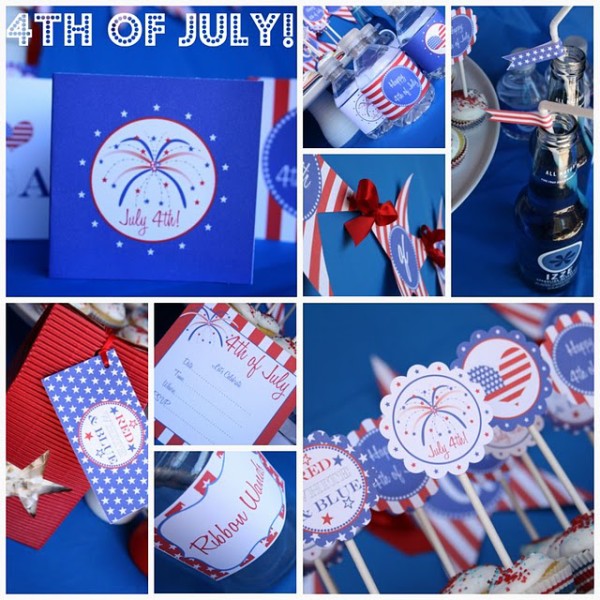 Just when I was wondering how I was going to make my own printables for a 4th of July party, I found Brandi's at
Tweedle Dee Designs
! If you are planning a celebration you have to head over to her blog. Brandi is a very talented designer who is sharing her entire July 4th collection with us!
Thank you Brandi!Her free downloads take you from
I
nvitation ~
(Who could resist a party when it looks this fun & inviting?)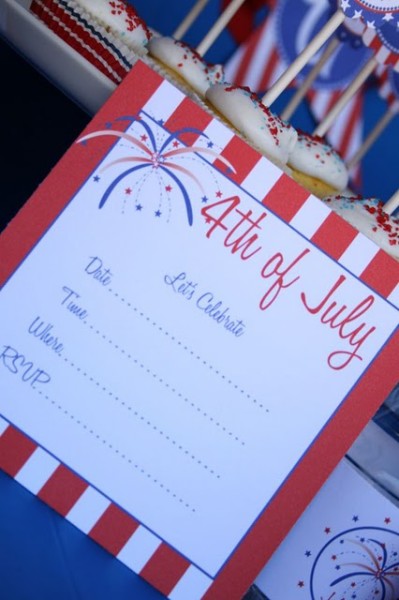 ~ to Toppers ~
(The firework 'party punchables' is just a celebration waiting to happen!)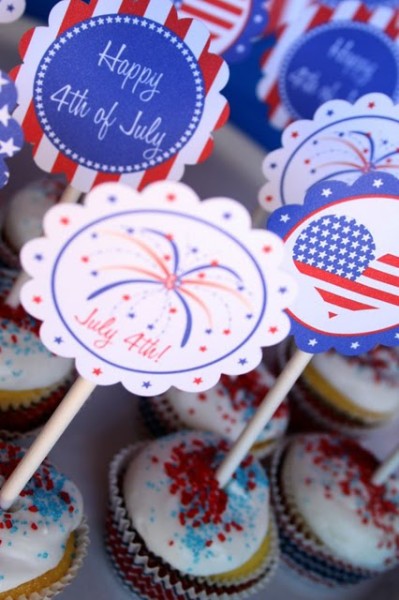 How festive and original is this star-spangled banner?
I salute you!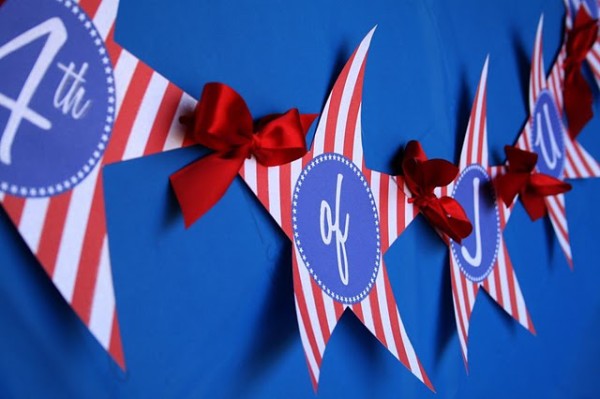 In this free collection are bottle wrappers, stickers, small notes and flags to wrap around straws.
It is all incredible and so generous and easy to download!
Brandi has an Etsy shop too.
~ And speaking of fabulous free printables, Laurie Turk, a.k.a. The Tip Junkie is featuring free printables every day on her other blog Executive Homemaker.
Have a fabulous Monday!