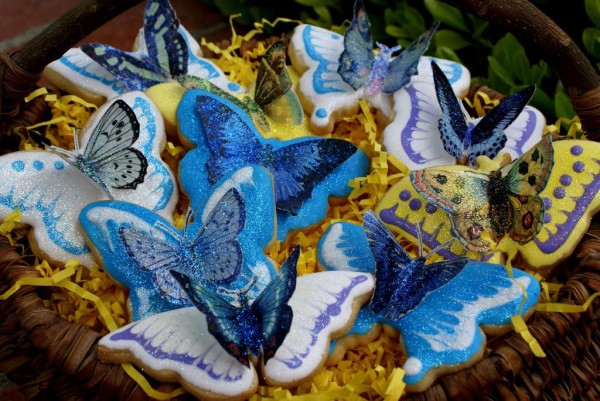 I was inspired by The Butterfly Cookies I saw on the
Fancy Flours website
.
The Butterfly Wafer Paper Set is the key ingredient for the effect.
I read their 'how-to' but I did things a bit different.
You will need:
• Blue and Lavender Butterfly Wafer Paper Set (SKU: 3601-WP-BCS-1)
• Butterflies Cookie Cutter Set (SKU: 4300-RM-BF-1 )
• Edible Clear Writing Gel (SKU: 9999-CK-GL-1) to act as 'glue' for the disco dust
• Disco Dust (edible glitter)
• Gel Colorings for icing tint
• Wax or parchment paper for catching the glitter
• Small craft scissors to cut out the butterflies
Butterfly Wafer Paper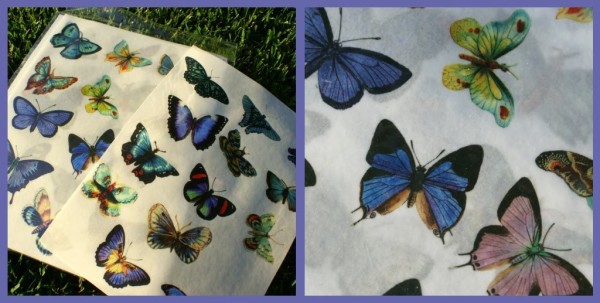 Wafer paper is completely edible. It is made from potato starch and is printed with edible food colorings. I have a printer just for this process with edible ink cartridges but I found it more convenient to purchase sheets already printed. The wafer paper acts like regular paper. Small craft scissors work best to cut them out.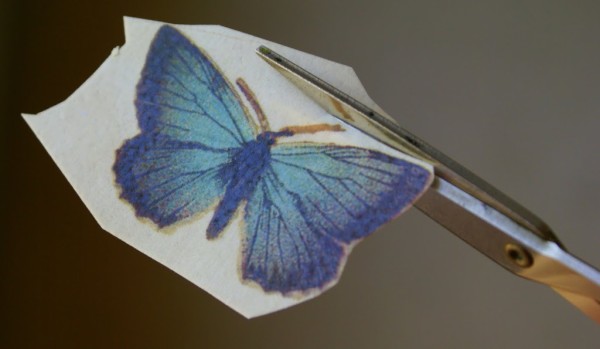 A word about the Writing Gel …
By dabbing a dot on each wing top and spreading it thinly, the gel will act as an adhesive for the disco dust and will give the wafer paper just enough moisture to be able to bend the wings so they will not crack or split. The gel is also used to 'glue' the butterflies onto the cookies.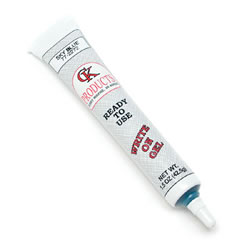 On to the butterflies …This is where I did my own thing.
Fancy Flours recommended adding the gel to the butterflies before cutting to make them more pliable.I tried it …
(photo below)
… but …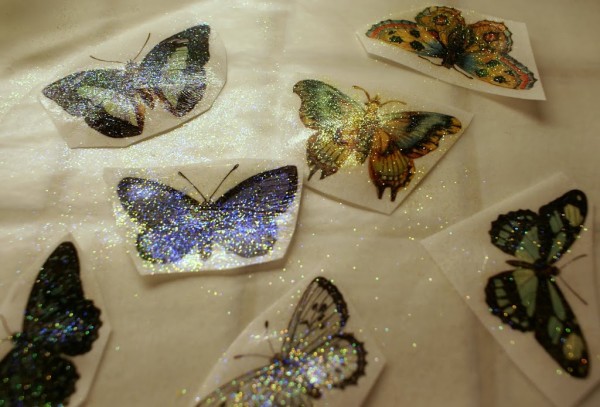 … cutting was slow because of the stickiness so I completely cut out the images first, then smeared the gel with my finger and then sprinkled with disco dust. It went a lot faster!! You can see that the image of the blue butterfly (three photos above with the scissors) is 'dry'.
After applying the gel to the wings, I placed the butterflies in an egg carton to get the bend in the wings. This was a Fancy Flours suggestion and it was a good one.
The butterflies will dry with their wings bent upwards.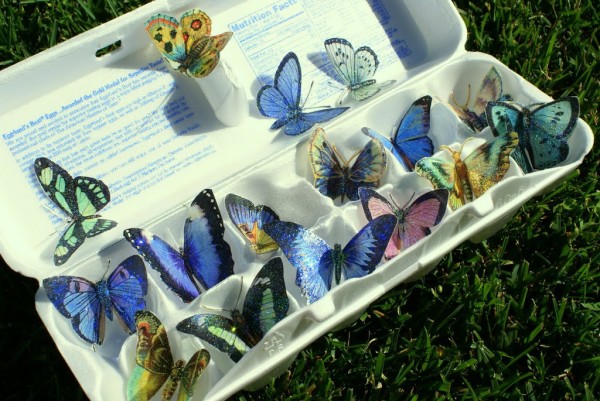 Oops! One got away!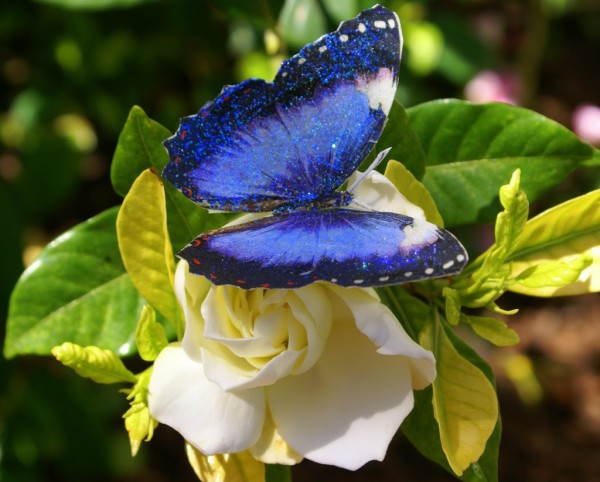 I made some plainly iced cookies and some patterned ones to match colors with the butterflies.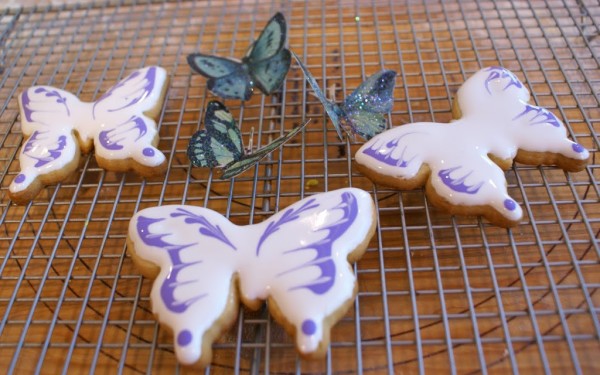 When the icing was set but not completely dry, I sprinkled on the disco dust.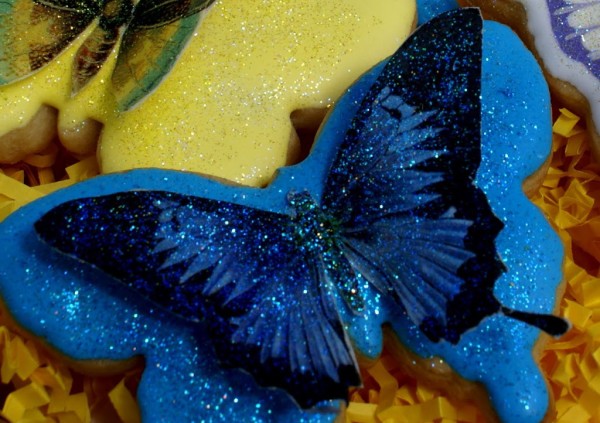 I used rainbow and blue and citrus colored dust on the cookies. I attached the butterflies after the cookies were dry with a bead of gel. Let the butterflies set.
A basket of springtime. 🙂